Good Things To Know Before Moving To Minnesota
Today, we will review the pros and cons of living in Minnesota.
By covering both the benefits of living in Minnesota. And some bad things about Minnesota too.
What's the point? To help you answer this question: Is Minnesota a good place to live?
So, there is no reason to delay. Let's get on with the living in Minnesota pros and cons right away.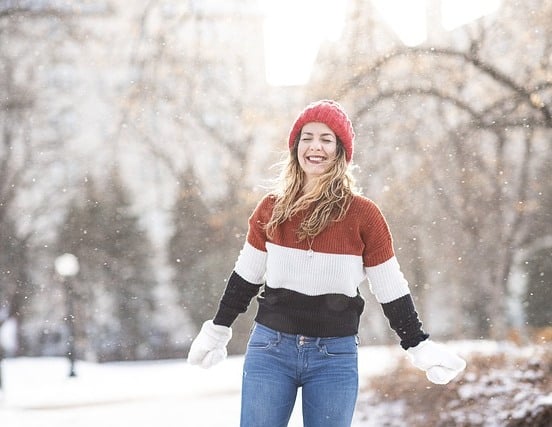 Disclosure: At no cost to you, I may get commissions for purchases made through links in this post.
Pros And Cons Of Living In Minnesota
My top 10 Minnesota pros and cons include:
Plenty of job opportunities
Lots of fun things to do
High quality of life
Quality educational opportunities
Reasonable cost of living
High tax burden
Cold and snowy winters
Traffic and transportation issues
Tough to fit in
Bland food
I'm going to walk you through each of these pros and cons of Minnesota in just a moment.
But first, let's hit on the big question about Minnesota life. That I posed in the introduction…
Is Minnesota A Good Place To Live?
Like all of the states in this nation. You have to take the good with the bad.
And there are plenty of both to go around. Here is what I mean…
Reasons To Live In Minnesota
First of all, there are many options for making a living. For one thing, a lot of Fortune 500 companies are located in the state.
Furthermore, you will have access to many recreational options. Including abundant outdoor activities, festivals, professional sports, and a diverse arts scene.
Next, it is one of the best states for educating your family. Starting with kindergarten. And through college.
Finally, all of these features can be found. For a reasonable Minnesota cost of living.
On the other hand…
Reason Not To Live In Minnesota
Then there are some disadvantages of living in Minnesota. That cannot be ignored.
First, you have to accept that winters are long and cold here. With plenty of snow.
Second, there are the state's income taxes, sales taxes, and estate taxes. That will take a healthy chunk out of almost anyone's budget.
These two points alone: winter and taxes. Make retiring in Minnesota. Of little interest to most seniors.
Next, there are several other inconveniences.
Such as rush hour traffic in and around the Twin Cities of Minneapolis and St. Paul. Also, a lack of public transportation everywhere else.
And the local foods? In my humble opinion, they are about as tasteless as you will find.
Finally, speaking of locals. You will encounter some quirky behaviors. And entrenched interpersonal relationships.
That can make it hard. For a newbie to fit in.
Okay. With those highlights about life in Minnesota taken care of.
It's time to go through each of the 10 pros and cons of living in Minnesota. That I summarized at the beginning of the article.
Shall we…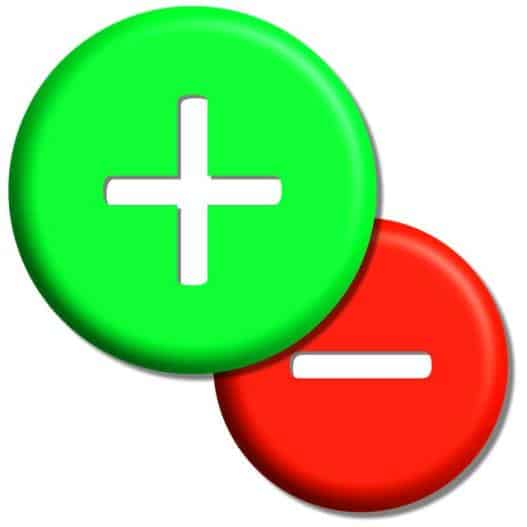 Plenty Of Job Opportunities
First of all the state has a low unemployment rate.
It is well below the national average. And better than nearly 75% of other states in the country.
Furthermore, most people find work in the service industry. Specifically,
Financial services
Health care
Hospitality
Finally, the Mayo Clinic is one of the largest employers in the state.
However, agriculture, manufacturing, and mining also play a large role in the state economy.
Fortune 500 Companies
Then, adding to the opportunities. The Twin Cities has a high concentration of Fortune 500 companies. With their headquarters in the region.
A sampling of the list includes:
3M
Ameriprise Financial
Best Buy
C.H. Robinson Worldwide
CHS
Ecolab
Fastenal
General Mills
Hormel Foods
Land O'Lakes
Patterson Companies
Polaris
Securian Financial Group
Target
Thrivent Financial
U.S. Bancorp
UnitedHealth Group
Xcel Energy
So, I think for anyone that wants a job. And doesn't mind putting in the work.
You can find good employment options. As part of Minnesota living.
On the other hand, most of us do not work all of the time.
Leading to what else there is to do in the state. As you plan out your Minnesota lifestyle.
Lots Of Fun Things To Do
Let's start with the many outdoor activities here. Since they are what draw many people to the state.
First of all, they call it the land of 10,000 lakes for a reason. Since there are thousands of lakes to explore in Minnesota.
With nearly 100,000 miles of shoreline here, lots of trees, and fresh air. You will find that summer weekends are often spent enjoying lake life. At someone's cabin in the northern part of the state.
Then, for those of you who want to get out. And be active…
Outdoor Activities When Living In Minnesota
From Duluth up to the Canadian border. You can experience the Great Lake's most western edge.
Called the "North Shore", it is home to dense forests and ridges. Leading up to the U.S. and Canada Boundry Waters.
To experience the Boundary Waters, many adventure seekers grab a boat or canoe, fishing poles, and some outdoor gear. Then paddle through the web of waterways along the Canadian border.
Furthermore, throw in that there are about 80 combined national parks and state parks. Allowing for your pick of these outdoor activities:
Boating
Biking
Camping
Canoeing
Cross-country skiing
Fishing
Hiking
Ice skating
Rock climbing
Trail running
Water skiing
Any, or all of these, can be part of your Minnesota lifestyle.
Outdoor Locations For Living In Minnesota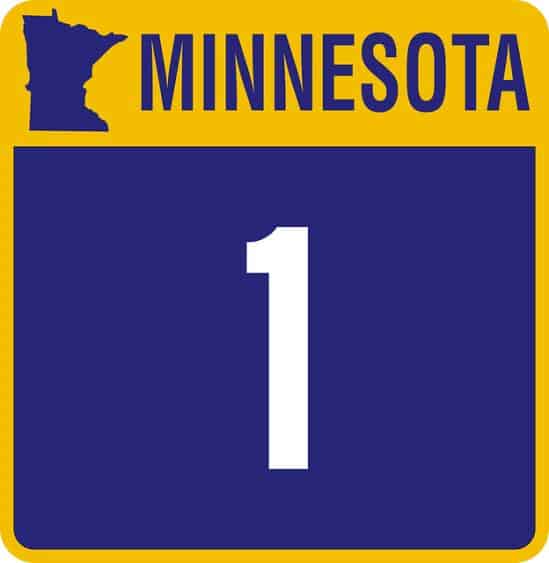 For some of the best outdoor adventures. Look to the northern part of the state. Beyond the Twin Cities.
On the other hand, the whole state is very nice. But different.
To the south and east, you get more rolling hills. Formed by glaciers many years ago.
While the southwest part of the state, closer to Iowa. Also, the western side of the state is fairly flat.
It is populated mainly by farmland.
So, if you are looking for more pastoral Minnesota living. Look to that part of the state.
You may be able to find some excellent farmland for purchase. By reviewing available options on the website AcreTrader.
Festivals, Fairs, And More
Need to add some different types of fun to your Minnesota life? Then consider that this place hosts many festivals and gatherings.
Unlike other states with a winter season. Festivals happen year-round in Minnesota. No matter the weather.
For example…
Bayfront Blues Festival
Ely Winter Festival
Minneapolis Sommerfest
Minnesota Renaissance Festival
Minnesota State Fair
New Ulm Oktoberfest
Moose Madness Family Festival
St. Paul Winter Carnival
And you shouldn't forget about the Mall of America. Located in Bloomington.
Not a festival. But a major attraction nevertheless. For when you need an indoor getaway.
The mall houses many of the top retailers and brands in the world. There are so many stores. That you can spend several days visiting all of them.
Also, the mall has an indoor theme park. Complete with rollercoaster rides.
It is a great option for getting the kids out of the house. On a cold winter weekend.
And for the sports nut in the family…
Sporting Events When Living In Minnesota
This state hosts several pro sports franchises. With every major sport represented.
So, if you want to enjoy the atmosphere at the game. Or, find your inner couch potato.
You can choose from:
Baseball: Minnesota Twins
Basketball: Minnesota Lynx
Basketball: Minnesota Timberwolves
Football: Minnesota Vikings
Hockey: Minnesota Wild
Soccer: Minnesota United FC
In addition, curling is a popular sport. A big part of Minnesotan culture.
And ice hockey is deeply engrained. As a piece of Minnesota life.
Okay. We are just getting rolling.
Let's continue with the pros and cons of living in Minnesota.
High Quality Of Life
Thus far, we have covered work and play. But, there are a few additional things that add to the highly regarded Minnesota quality of life…
4 Season Living In Minnesota
First, the state benefits from all four seasons.
The springtime brings a welcome thaw from winter. Ultimately turning the state into a lush green summer playground.
And the summers are very nice.
Since residents get a break from the high summer heat and humidity here. That other parts of the country experience every year.
Furthermore, summer daylight is plentiful. With dusk falling as late as 9:00 pm throughout much of the state.
And even later. Near the Canadian border.
Just beware of mosquitos. And the black flies can be a nuisance too. During the warm summer months.
Since the abundant water sources. And warm temperatures. Make for the perfect breeding grounds.
But the summer bugs disappear as the temperatures cool. And the fall weather turns crisp. Bringing on the beauty of autumn. Delivered by the turning leaves.
Finally, winter presents the likelihood of a white Christmas. Plus plenty of opportunities for a hot beverage, a good book, and a warm spot by the fire.
Diversity
Next, we have an interesting diversity. Offered up in Minnesota. And adding to the quality of life.
Since the state has experienced a lot of immigration over the years.
Many settlers were of European descent. But there is also a large population of Hmong-Americans.
An ethnic group from the mountainous regions of China, Vietnam, Laos, and Thailand.
And the Twin Cities are home to one of the largest U.S. populations of Somali-Americans. An ethnic group native to the Horn of Africa.
And there is more diversity here too. As it relates to the LGBT community. More so than many people may realize.
On the other hand, even with these pockets of diversity. Found mainly in the urban areas.
You will still discover that the Minnesota population is predominantly white. At more than 75%.
The Arts In Minnesota
Finally, we have the arts.
For anyone looking for a touch more sophistication. Apart from the outdoor activities. And sporting events that residents can enjoy.
Since the state is home to many art museums, theaters, and arts festivals.
But unlike outdoor adventures. Stick to the urban areas. In and around the Twin Cities for your culture fix.
Here is just a small sample. Of places to visit. And festivals to try:
Art-A-Whirl
Edina Art Fair
Guthrie Theater
Minneapolis Institute of Art
Minneapolis Sculpture Garden
And as long as we are on this topic. About expanding your horizons with the arts. Let's cover a related topic.
That being education. Another one of the reasons to move to Minnesota.
Quality Educational Opportunities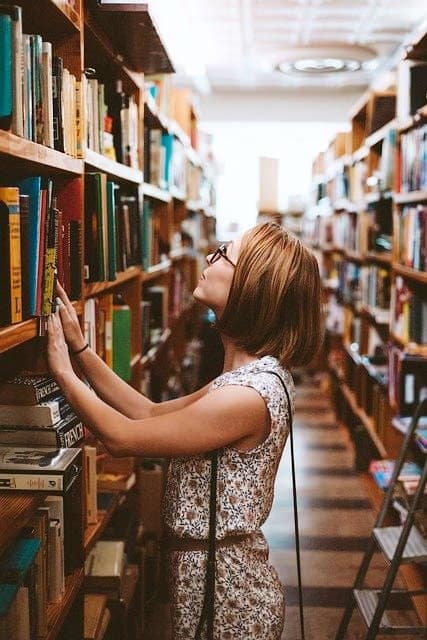 It depends on what study you choose to follow. And exactly what you are looking for.
But overall, Minnesota is almost always cited for its quality educational system.
Some of the positive attributes include:
Highly ranked for educational attainment
A well-funded public library system
Good marks for school safety
Home to world-class colleges and universities
Okay now. So far, I think you can see this state is a good place to live.
But I have one more of the advantages of living in Minnesota. Before we move on to the other side of the argument about life in Minnesota…
Reasonable Cost Of Living
Here is what's so great about everything we have talked about thus far.
What's that? Well, it can all be had for a reasonable cost of living in Minnesota.
First of all, you will find the highest costs in the Minneapolis-St. Paul urban areas.
But nothing like the expenses incurred by residents in New York City or Los Angeles. As points of comparison.
Furthermore, an even more affordable price of living can be found. If you can choose a less densely populated area in the state.
For example, the mid-sized cities of Duluth or Rochester. And any of the rural parts of the state. There the low costs are consistent with other similar areas in the Midwest.
That said, let's look at some of the numbers. Sourced from BestPlaces.net. Just to give you an idea…
Housing
First of all, you will find median home values are a small amount higher. Versus the average across the U.S.
Rental apartments are available too. More so in the larger cities.
And when you find an apartment that fits your needs. Its price tag will likely be a little less than the national average.
Other Costs Of Living In Minnesota
Groceries, utilities, and transportation. All run anywhere between 2-5% less.
And here is where the state shines. Specifically, the cost and quality of health care.
Since health care costs run nearly 20% below national averages. And the low cost does not compromise access and outcomes.
Since the state's health care system ranks near the top in those areas. According to a survey by WalletHub.
And if you still need some other ways. To make your hard-earned dollars go farther. And balance your budget.
Here are a few tips and tools that I suggest…
Ways To Save More Money Living In Minnesota (or anywhere)
Get the best rates for your apartment lease. Or, your mortgage on that new home.
How? By maintaining a favorable credit score.
You can check your score for FREE. Using Credit Karma.
Then use any tips they offer. To improve it.
Next, get a good deal on a mortgage rate. When you are ready to buy a home.
To do so, use Lending Tree. And access some of the lowest mortgage rates found online.
Also, for your online purchases. Get cashback.
By signing up for the Rakuten cash rebate app.
Save even more when you are shopping for groceries too.
Because grocery savings is easy. With the cashback app from Ibotta.
Last but not least. It is important to get a handle on all of your finances. Before, during, and after moving to Minnesota.
Whether doing a monthly expense budget. Or, pulling all of your banking and finances together in one place.
Do these tasks quickly and for FREE. By using the online tool from Personal Capital.
It saves time. And makes managing your money less of a chore.
Best of all?
All these tips and tools work anywhere you choose to live!
And they are all FREE to sign up and use. So start saving money!
As a bonus. Rakuten even gives you 10 bucks. Just for signing up. And making your first online purchase.
Okay. That completes my review of the best things about Minnesota. And some additional ways to save money.
But an article about 10 pros and cons of moving to Minnesota. Would not be complete without covering the reasons not to move to Minnesota in the first place.
Furthermore, I'm not done with your pocketbook just yet…
High Tax Burden
Unfortunately, this state has high taxes. Adding to the cost of living.
Because if you are fortunate enough to make good money. And like to spend that money. This state will take more than its fair share in taxes.
Here's why…
Income Taxes
This state has a progressive tax system.
That's just a fancy way of saying the more you make. The higher the tax rate will be on your earnings.
Income tax rates start at over 5%. Which is a high rate to begin with.
But it ratchets up to almost 10% for high earners. That's one of the top 5 highest state tax rates in the country.
The state also taxes Social Security retirement benefits. And all other forms of retirement income.
Thus, retirees receive no tax incentives for living here.
You can cross Minnesota's border to the west. And move to South Dakota. There you will find much lower state income taxes.
Sales Taxes
Sales taxes are high in this state too.
Averaging about 7.5% on your purchases. Depending on exactly where you spend your money.
Once again, this is one of the higher rates in the country.
As a result, considering the income and sales taxes. Minnesota reminds me of other high tax states.
California comes to mind immediately.
Estate Taxes
Finally, estate taxes won't apply to many people. Since there is a fairly large tax exemption applied to the value of an estate. Before any tax is due.
But I want to mention it anyway. For the retirees in the audience.
Because for larger estates. Death taxes can be quite sizeable here.
So, do yourself a favor. When thinking about moving to Minnesota.
First, check out some other states. With much lower taxes. And put the extra money in YOUR pocket.
Next up, another one of the dangers of living in Minnesota.
Cold And Snowy Winters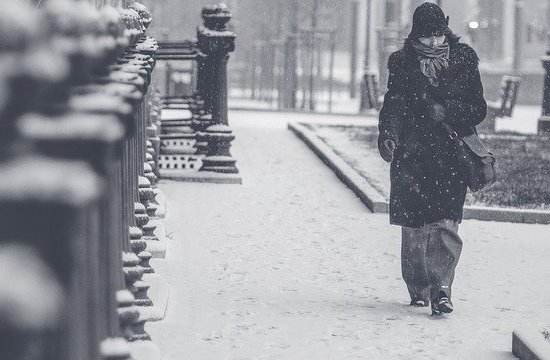 This is one of the coldest states in the country. Where temperatures regularly drop to -10°F. And lower in certain cases.
Then there is snow. Typically starting in October. And continuing into May.
This means that for more than half the year. Residents are subjected to snow and winter-like conditions.
Most noteworthy, it's rare for companies and schools to close because of heavy snowfall. But when the winter temperatures get extreme. Schools and businesses may shut down.
Due to the risk of people getting caught out. In extreme cold and wind chill here. That can be dangerous to deal with.
Here are some indications. About how bad winter can get…
Signs Of Extreme Winter Weather
First of all, downtown Minneapolis has more than 10 miles of skyway passages.
This is a series of above-ground glass tunnels. Connecting buildings so people can get around without going outside.
Furthermore, locals will also routinely start their cars throughout the day or night. To make sure they start when it's time to go.
Finally, snowfall is often measured in feet. Not inches.
And spring snowmelt. Along with seasonal rains. Can cause flooding in low-lying areas.
As a result, residents either grow to embrace the winter weather here. And enjoy the outdoor activities made possible by this type of weather.
Or, they hate it. And are planning their exit from this state. Trying to make it happen as soon as they can.
Leading me to an important point…
Not The Greatest Retirement Living In Minnesota
Thus, between the high taxes. And cold, snowy winters.
This is not a dream location for most retirees.
But here is an idea…
For anyone willing to put up with cold winters. But not the high taxes. Give this state a try.
And for the rest of us? Who work and commute to a place of employment.
We come upon another one of the disadvantages of living in Minnesota…
Traffic And Transportation Issues
First of all, if you live outside of the Twin Cities metropolitan area. Traffic will seldom be an issue.
On the other hand…
Heavy Urban Traffic
You can expect heavy rush hour traffic around Minneapolis-St. Paul. And the surrounding metropolitan area.
It won't be as bad as some of the worst places in the country. Like New York City, Los Angeles, or Washington DC.
But don't expect to get anywhere fast. Furthermore, throw in some snowfall during heavy travel times. And be prepared for your commute time to skyrocket.
Road Construction When Living In Minnesota
Because of the harsh winter weather. And lots of corrosive road salt applications. Also, the freeze-thaw cycle that comes with it all.
Road repairs are ongoing in this state. During the spring to fall season. Adding to the travel times. Even when the weather is good.
Public Transit
Choosing suburban living won't help much either. Because public transportation options are limited.
Thus, it is difficult to manage your day-to-day needs without a vehicle. In most parts of this state.
Bad Drivers Are Living In Minnesota
Finally, drivers here aren't that good. Or courteous, for that matter, either.
Whether it's merging into traffic. At a dangerously slow speed.
Or, cruising slowly in the left lane. Blocking faster-moving traffic. And frustrating other drivers on the road behind.
To sum it up. If you don't enjoy spending time in your car. Be careful where you choose to live in Minnesota.
Next up. Another one of the worst things about living in Minnesota.
And one of the important things to know before moving to Minnesota. For those who desire an active social life.
Tough To Fit In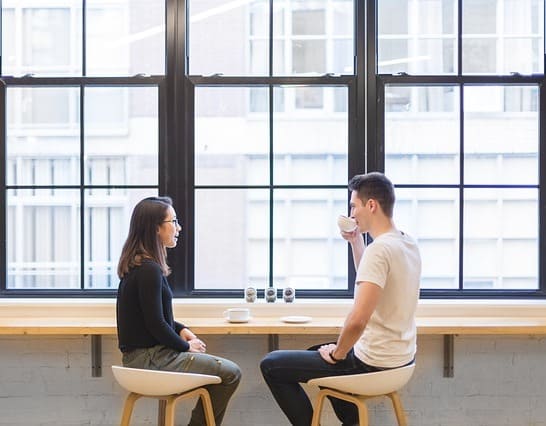 First of all, locals tend to have a close circle of friends and family. This can make it hard to make new friends after moving here.
Then there is this concept. Unique to the state of Minnesota…
Minnesota Nice
There is a phrase known as "Minnesota Nice".
Here is how I would explain it…
Since the state has a lot of reserved cultures. People here tend to avoid confrontation.
Thus, the niceness stems from the desire to avoid conflict.
But…
It leads to passive-aggressive behaviors.
Furthermore, you may even encounter people who suggest getting together. To establish a new, or further an existing relationship.
But they might not sincerely mean it. And it may never happen.
So, it can come off as phony. Once you realize what's going on.
Thus, Minnesota may be a good place for those who are okay with keeping to themselves. But not the best choice for anyone desiring an active social life.
At least not immediately after moving to Minnesota.
Since it may take some time to break into social circles. Or, find others that have moved here too. And are searching for new friends.
Limited Overall Diversity
Finally, Minnesota is not a very diverse state. Yes. There are small pockets of unique ethnic cultures. That we talked about earlier.
But in reality, most Minnesotans are white. And discrimination is considered by some to be a major issue here.
This alone might be one of the reasons not to move to Minnesota.
Depending on your values. And what is important in life.
Next, I have another one of the pros and cons of living in Minnesota. And I'm sticking with another one of the reasons not to live in Minnesota.
Then I will wrap up…
Bland Food
In my honest opinion, the food in this state is pretty bad.
But I'm not talking about the urban foodie restaurant scene. Where you can find good chefs. Creating great meals.
Because you can find that in almost any metropolitan area. Across the United States.
What I'm talking about are the local foods.
The stuff people cook up at home. And the grub that is served up in local diners and restaurants.
What I mean is this…
The types of local foods that set one state apart from another.
For example, live in Louisiana for a while. And experience the cooking there.
Since those Louisiana locals know how to spice up any dish. And make it taste good.
But here? I just call the food Minnesota bland.
You will find fried foods, meat and potatoes, casseroles, and molded gelatin salad. These are the food specialties of this state.
And the spice of choice?
I would say it is ketchup. Just dump it on and you are good to go.
Thus, in my humble opinion, the food is nothing to write home about. After moving to Minnesota.
Okay. Enough of my ranting about the food here.
As promised, it is time to wrap up.
Pros And Cons Of Living In Minnesota
In summary, here are my top 10 living in Minnesota pros and cons:
Plenty of job opportunities
Lots of fun things to do
High quality of life
Quality educational opportunities
Reasonable cost of living
High tax burden
Cold and snowy winters
Traffic and transportation issues
Tough to fit in
Bland food
Hopefully, this discussion has helped you think about some important questions. Such as…
1) Is Minnesota a good state to live in?
and
2) Should I move to Minnesota?
Best of luck with your decision. No matter where you decide to live.
More Reading About Living In Minnesota And Far Beyond
Tips For Making The Most Of Your Money In Minnesota (or anywhere)
For your convenience, a list of money management resources that were referenced in the article.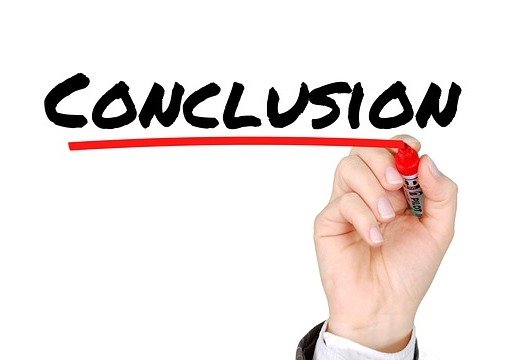 Author Bio, Disclosure, & Disclaimer: Please join me (Tom) as I try to achieve my goals, find my next place to live, and make the most of my money. But understand, I am not a licensed investment adviser, financial adviser, real estate agent, or tax professional. I'm a 50-something-year-old guy, CPA, retired finance professional, and part-time business school teacher with 40+ years of DIY investing experience. I'm just here because I enjoy sharing my findings and research on important topics. However, nothing published on this site should be considered individual investment advice, financial guidance, or tax counsel. Because this website's only purpose is general information & entertainment. As a result, neither I nor Dividends Diversify can be held liable for any losses suffered by any party because of the information published on this blog. Finally, all written content is the property of Dividends Diversify LLC. Unauthorized publication elsewhere is strictly prohibited.
The Pros And Cons Of Living In Minnesota Explained