Raytheon Dividend Stock Analysis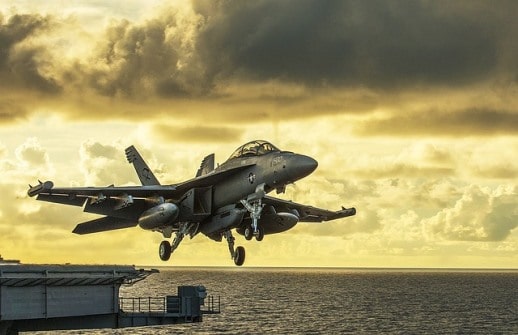 I like to have defense sector companies in my dividend stock portfolio.  Why?  Diversification.  When the world is threatened by a big conflict and the stock market goes down, defense sector stocks usually go up.  So let's take a look at one of my favorites. 

Above all, please join me for a dividend deep dive of Raytheon.  Certainly I will have some thoughts on the Raytheon dividend, dividend growth and more.
COMPANY BACKGROUND
Raytheon is an international aerospace and defense company headquartered in Waltham, Massachusetts.  Their four businesses work together to craft solutions for a wide variety of government and commercial customers.  The four businesses are:
Integrated defense systems to protect against attack

Intelligence, information and services providing cybersecurity products and solutions

Missile systems for both defensive and offensive situations

Space and airborne systems including radars, sensors and communication products
Raytheon stock trades under the stock symbol RTN.
RAYTHEON DIVIDEND YIELD
Raytheon pays an annual forward dividend of $3.47 cents per share.
As a result, this gives us a 2.1% Raytheon dividend yield at the recent Raytheon stock price .
RAYTHEON DIVIDEND GROWTH RATE
| | | | |
| --- | --- | --- | --- |
| 1 Year | 3 Years | 5 Years | 7 Years |
| 8.8% | 9.1% | 9.6% | 10.7% |
First of all dividend growth has been strong.  Also, the Raytheon dividend has been increased for 14 consecutive years.
REVENUE

Revenue has been on a nice uptrend recently.  In contrast to 2013 and 2014 when revenue growth was pressured as a result of US government spending reductions from the budget sequestration.  Most noteworthy, about two-thirds of Raytheon's sales are made to the US government.
RAYTHEON DIVIDEND, EARNINGS AND PAYOUT RATIO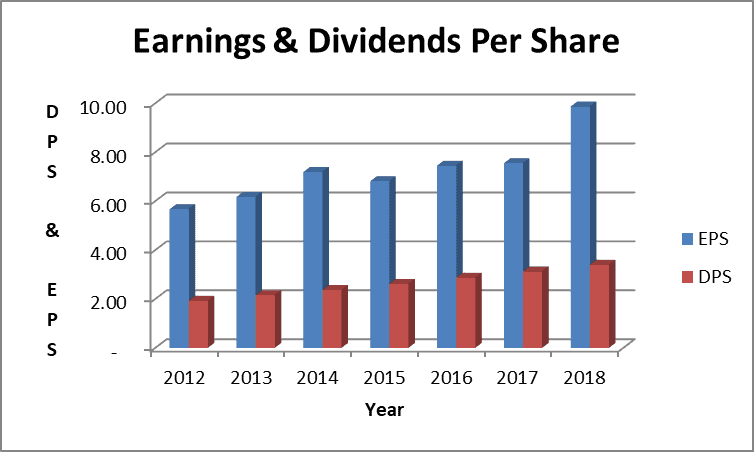 Earnings have been growing at a healthy rate.  Furthermore, 2018 earnings look very strong driven by revenue growth and lower taxes.
Also, the dividend payout ratio is at a modest level.  It has ranged between 30% and 40% in recent years.  Finally, the 2018 dividend pay out is projected to come in at the mid-point of this range.
Above all, a lower dividend payout ratio is generally better for the investor.  It shows the company has ample room to raise the dividend in coming years.  Or, withstand an earnings drop with out having to reduce the dividend.
CREDIT RATING
Knowing a company's credit rating is important.  Furthermore, it can make a big difference between companies that struggle to survive during a business downturn and those that prosper.
Also, a corporation's credit rating is similar to how your personal credit score works.  Most noteworthy, higher ratings mean lower risk to those who lend the company money.  Finally, a higher rating mean lenders will likely get their money paid back.
Certainly we are not lenders here at Dividends Diversify.  We are dividend stock investors.  However, it never hurts to check out a company's credit worthiness.
Above all, Raytheon is rated investment grade with low credit risk by two of the major rating agencies, Moody's and S&P.  Most noteworthy, this is a good sign for Raytheon and its lenders.
RAYTHEON STOCK VALUATION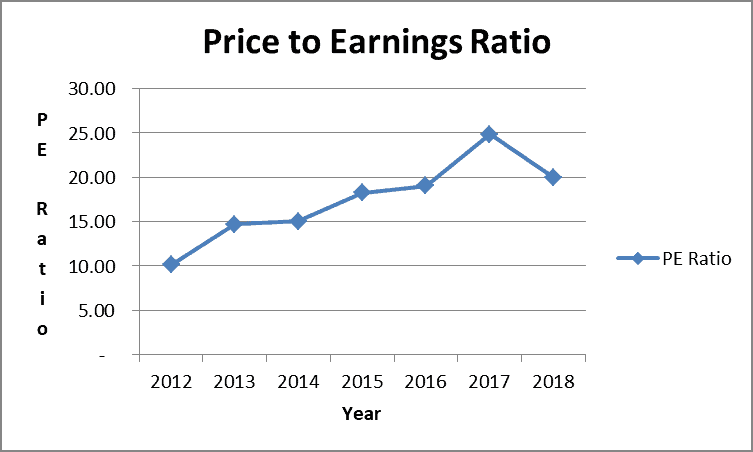 Raytheon's stock price has been on a rapid rise the last 6 years.  Even more it has nearly quadrupled in value.  Despite solid earnings growth, the stock price increase has resulted in a higher price to earnings ratio.
The sizable jump in projected 2018 earnings and a recent pull back in the stock price has the forward price to earnings ratio settling in at about 20 times earnings.  Above all, a lower price to earnings ratio typically represents a better value for the investor.
RAYTHEON DIVIDEND WRAP UP
I built my position in Raytheon during 2011-2012.  During that time, the defense industry struggled with the uncertainty of U.S. government spending.  Because of the large stock price appreciation, Raytheon holds a mid size position in my dividend stock portfolio.
I like the company and its prospects, but would prefer a higher dividend yield.  Certainly closer to 2.5% before I would add fresh capital.
For those looking to initiate a position and willing to accept a lower current yield in exchange for higher potential dividend growth, I believe the stock is reasonably valued below $195 per share.
OTHER RELATED ARTICLES
I hope you enjoyed this article.  If so, here are a couple others that you may find interesting:
The model portfolio where Raytheon resides:  The Dividend Deluxe
Another industrial sector Dividend Deep Dive:  Cummins
WHAT ARE YOUR COMMENTS ON THE RAYTHEON DIVIDEND?
Do you own Raytheon? What do you think of the company's prospects?  Leave a comment and let us all know!
BE SURE TO SUBSCRIBE
As part of your subscription to Dividends Diversify, you will get 20 wealth building and investment tips free!  Also, never miss a new post.  I will send a weekly email to all subscribers with a link to the current weeks new content.  Finally, thanks for visiting.
PINTEREST
Are you a Pinterest user?  Then be sure to follow Dividends Diversify on Pinterest by clicking this link:  Pinterest Home Page.  Then click the red follow button.  And thanks for following!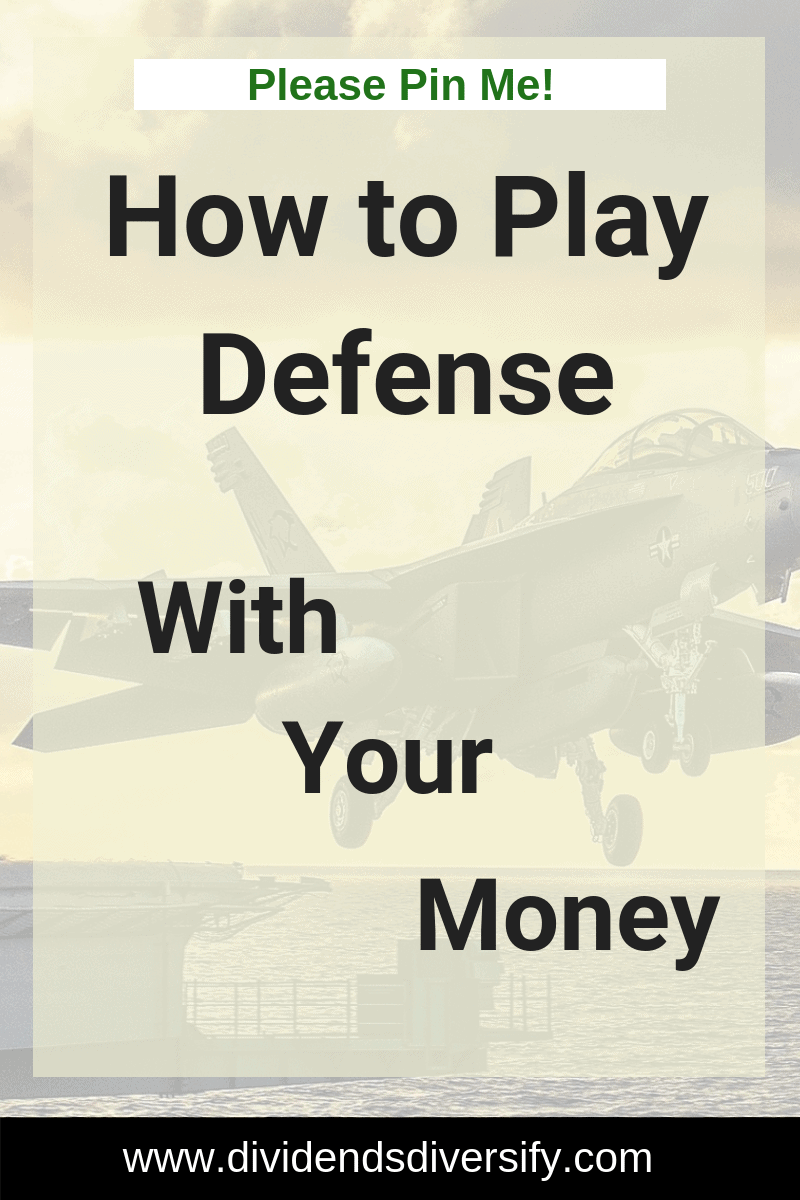 Disclosure & Disclaimer
This article, or any of the articles referenced here, is not intended to be investment advice specific to your personal situation. I am not a licensed investment adviser, and I am not providing you with individual investment advice. The only purpose of this site is information & entertainment. We are not liable for any losses suffered by any party because of information published on this blog. See this site's Disclaimer and Privacy tab for more information.