Target Dividend Stock Analysis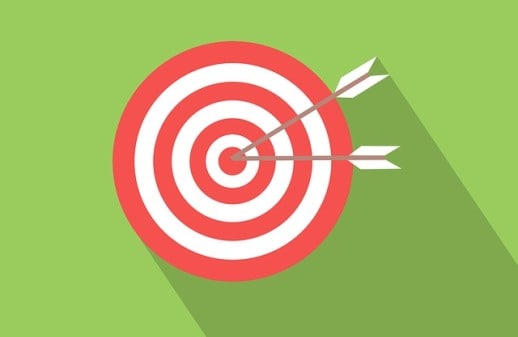 First of all, I like to have exposure to the retail sector in my dividend stock portfolio.  But with Amazon out to conquer the world, is that still a good idea?  Let's find out by taking a peak at a well known US retail company.
So please join me for a dividend deep dive of Target.  Certainly I will have some thoughts on the Target dividend.
COMPANY BACKGROUND
Target's goal is to offer their customers high-quality, on-trend merchandise at discounted prices.  Also they do this through clean, spacious, guest-friendly stores and through digital channels.  Furthermore, their customer profile looks like this:

Median household income of approximately $64,000
Approximately 43% have children at home
About 57% have completed college
TARGET DIVIDEND YIELD
Target pays an annual forward dividend of $2.56 cents per share.  This is a 3.1% Target dividend yield at the recent price of $87 per share.
COMPOUND ANNUAL DIVIDEND GROWTH RATE
| | | | |
| --- | --- | --- | --- |
| 1 Year | 3 Years | 5 Years | 7 Years |
| 5.2% | 8.7% | 13.1% | 16.5% |
Earlier this year, the Target dividend was increased a modest 3.2%.  Furthermore, the company touted that 2018 is the 47th consecutive year in which the Target dividend has been increased.  Certainly that is a nice long history of dividend growth!
Finally, dividend growth has slowed the last few years as the company has struggled with a number of business and operating issues.
REVENUE

Virtually all of the company's revenues are generated in the United States.  Most noteworthy, Target's recent revenue history has been rather inconsistent.  Even more, threats have come internally and externally including:
A significant breach of customer data in 2013

Botched international expansion into Canada that was discontinued in 2014

Competition from on-line retailers like Amazon

Loss of strategic and operational focus resulting in a CEO change in 2014
In contrast, the revenue story for 2018 looks much brighter.  Specifically,
Unemployment is low and the US consumer is strong

Target's traffic growth of 6.4% is by far the best since the Company began reporting traffic in 2008

Comparable store and channel sales are trending up 6.5 percent, the best performance in 13 years
TARGET DIVIDEND, EARNINGS AND PAYOUT RATIO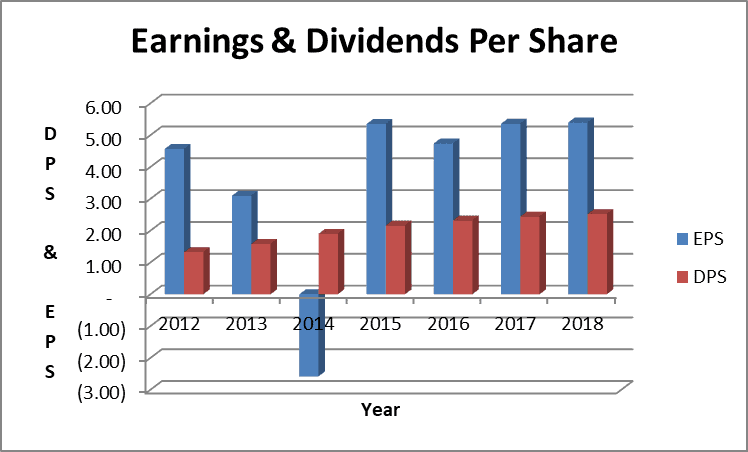 Since incurring a large loss to write off the Canadian operation in 2014, earnings have been range bound at about $5.00 per share.  Consequently, stagnant earnings have limited dividend growth.  Finally, lower dividend growth has kept the dividend payout ratio at about 50%.  This is a fairly safe level for most stable companies.
A lower dividend payout ratio is generally better.  It shows the company has ample room to raise the dividend in coming years.  Or, withstand an earnings drop with out having to reduce the dividend.
CREDIT RATING
Knowing a company's credit rating is important.  Furthermore, it can make a big difference between companies that struggle and those who prosper during a recession.
Finally, a corporation's credit rating is similar to how your personal credit score works.  Most noteworthy, higher ratings mean lower risk to those who lend the company money.  Also higher ratings mean lenders will likely get their loans paid back.
Certainly we are not lenders here at Dividends Diversify, we are dividend stock investors.  Rather, it never hurts to check out a company's credit worthiness.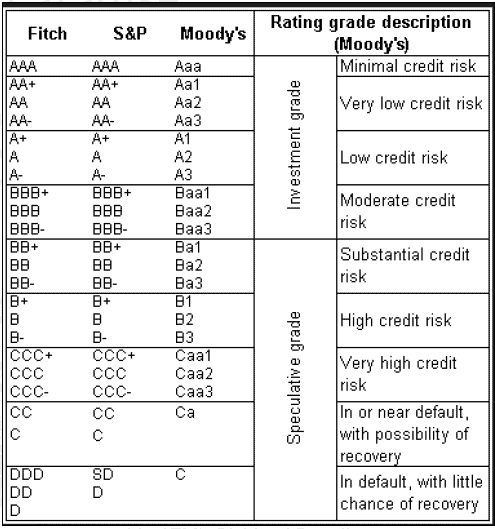 Above all, Target has an investment grade, low credit risk rating.  The ratings are provided by two of the big rating agencies:
Moody's – A2 rating

S&P – A rating
Most noteworthy, these ratings are solid and a good sign for Target and their ongoing financial stability.
VALUATION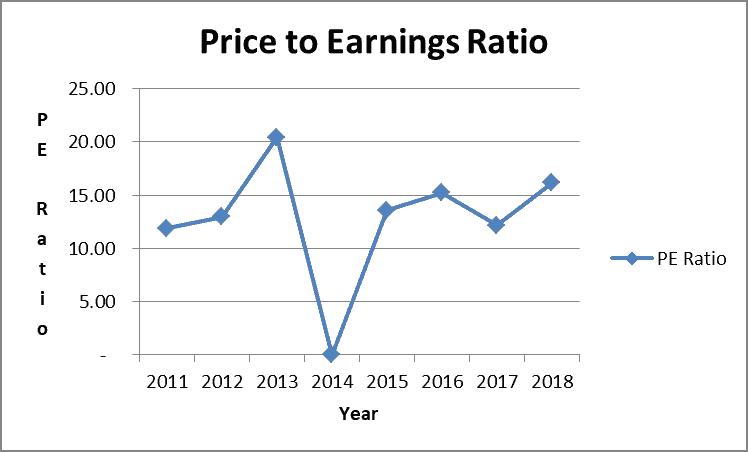 Investors have taken notice of the company's improved revenue performance.  Consequently the stock is trading near it's 52 week high. 
The combination of a higher stock price combined with limited earnings growth for 2018 has the price to earnings ratio on the rise.   As a result, it is a little more than 15 times 2018 projected earnings.  This is a fairly reasonable valuation.  Finally, a lower price to earnings ratio typically represents a better value for the investor.
TARGET DIVIDEND WRAP UP
Target is tough to call from a dividend investment standpoint for me.  Have they rediscovered their niche consumer in the US?  Can they compete with the likes of Amazon and Wal-Mart.  Will rising revenues persist in the event of an economic downturn?  If the answer is yes to these questions, then Target is a great investment at these prices.
Unfortunately, I do not have a crystal ball.  So for me, Target can play a smaller supporting role in a diversified dividend stock portfolio as it does in mine.  It represents a solid diversification option from other more typical dividend stocks in the utility, energy and consumer staples sectors.  Certainly Target has demonstrated a strong long term dividend growth track record that I expect to continue.
OTHER RELATED ARTICLES
I hope you enjoyed this article.  If so, here are a couple of others that you may find interesting:
WHAT ARE YOUR COMMENTS ON TARGET AND THE TARGET DIVIDEND?
Do you own Target?  Do you shop at Target?  What do you think of the company's prospects?  Leave a comment and let us all know!
Related:  Walmart stock and dividend analysis
BE SURE TO SUBSCRIBE
As part of your subscription to Dividends Diversify, you will get 20 wealth building and investment tips free!  In addition, never miss a new post.  I will send a weekly email to all subscribers with a link to the current weeks new content.  Finally, thanks for visiting.
PINTEREST
Are you a Pinterest user?  Then be sure to follow Dividends Diversify on Pinterest by clicking this link:  Pinterest Home Page.  Then click the red follow button.  Thanks for following and be sure to save this pin for later!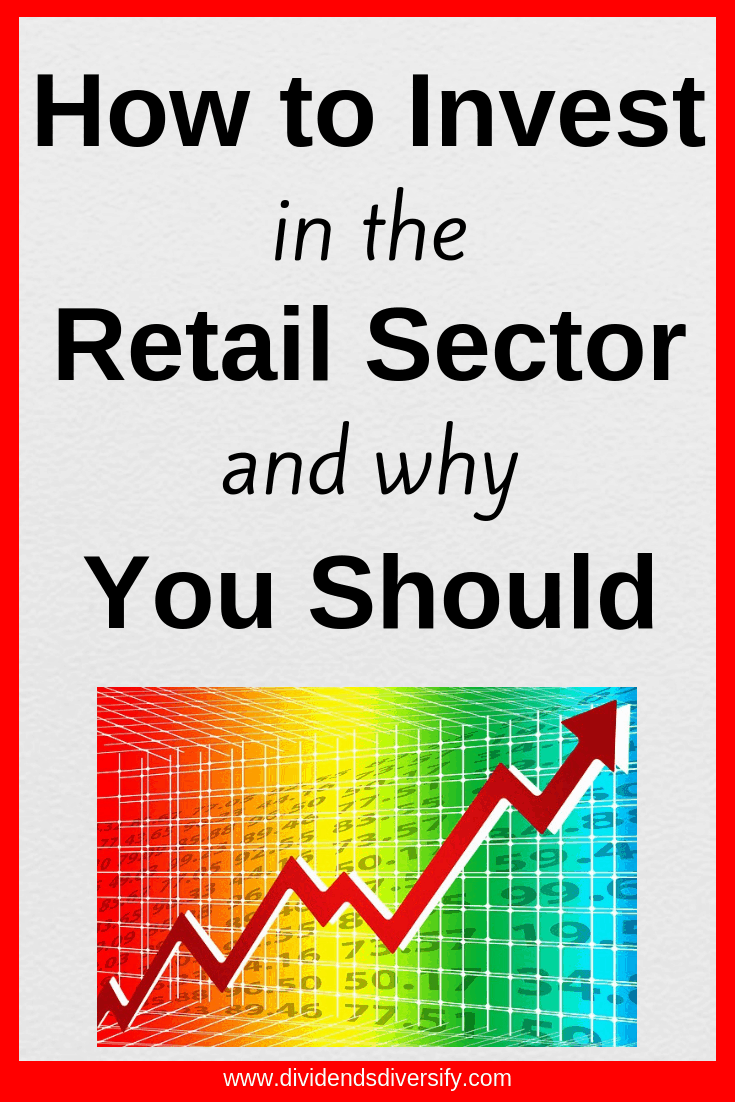 Disclosure & Disclaimer
This article, or any of the articles referenced here, is not intended to be investment advice specific to your personal situation. I am not a licensed investment adviser, and I am not providing you with individual investment advice. The only purpose of this site is information & entertainment. We are not liable for any losses suffered by any party because of information published on this blog. See this site's Disclaimer and Privacy tab for more information.