Best Stocks That Have Increased Dividends For 10 Years +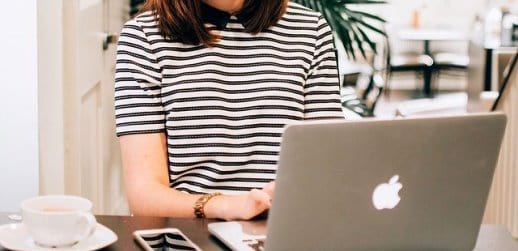 Let's talk about Dividend Achievers and 7 of my favorite stocks from the Dividend Achievers List.
First of all, what is a Dividend Achiever?
Dividend Achievers are stocks of companies that have increased their dividends for 10 years in a row or more.
7 Top Dividend Stock Picks From The Dividend Achievers List
And here are 7 top dividend stock picks from the Dividend Achievers List. Along with their stock ticker symbol.
Abbott Laboratories (ABT)
American Electric Power (AEP)
Kimberly Clark (KMB)
McDonald's (MCD)
PepsiCo (PEP)
Raytheon Technologies (RTX)
United Parcel Service (UPS)
Why These 7 Dividend Achievers?
These 7 dividend stocks can be a great addition to your dividend stock investment portfolio.
Or, are you a beginner at investing in dividend stocks? If so, starting your portfolio with these 7 stocks may be a good way to go.
Why? First of all, each one of these stocks has increased dividends for 10 years plus. This, by itself, is a great accomplishment for a company.
Furthermore, all of the companies operate in different industries. As a result, the 7 stocks provide a reasonable amount of diversification. With a small group of dividend stocks, just 7 in this case
Our introduction is complete. Here's the plan for the rest of this article...
Let's first learn more about Dividend Achievers. And then, review each one of these 7 stocks from the Achievers list.
Disclosure: At no cost to you, I may get commissions for purchases made through links in this post.
Dividend Achievers Further Explained
Dividend Achievers are companies whose common stocks must meet certain requirements. The requirements include:
having posted an increased dividend payout at least once a year for 10 consecutive years
meeting specific stock market trading liquidity requirements
Why Invest In Dividend Achievers?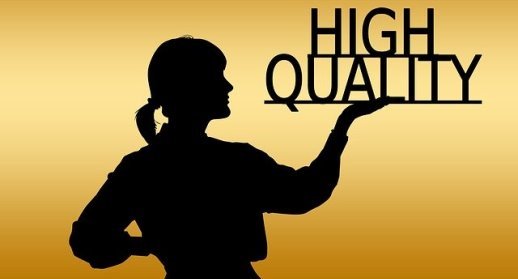 Here are several reasons why investing in Dividend Achievers is a good idea. Stocks that have increased dividends for 10 years plus have many of the following characteristics.
1. Stable dividend stocks, like the Dividend Achievers, increase their dividends on an annual basis. Thus, providing you with more cash dividends each year.
2. Consistent dividend-paying stocks tend to be issued by companies that have better financial health. Furthermore, these companies produce sustained earnings and revenue growth.
3. When a company declares its next dividend; it provides continuing evidence of its financial strength. Furthermore, payment of consistent dividends instills discipline on company management.
4. Stocks that pay safe dividends tend to hold up better in stock market downturns. As a stock price falls, its price is supported by a rising and more attractive dividend yield.
5. In the long run, a Dividend Achiever's stock price will usually increase in value. The stock price will often appreciate at a rate similar to its annual dividend increases.
6. Achievers can be a big part of an investment approach. Specifically, selecting and investing in Dividend Achiever stocks makes for a solid dividend growth stock strategy.
What A Portfolio Of Dividend Achievers Can Do For You
Here are some benefits of investing in and holding a portfolio of Dividend Achievers.
1. Dividends are unlike capital gains that you must harvest by selling your stocks. I prefer to buy and hold dividend stocks in my Webull brokerage account.
This way, real cash from dividends are deposited in my account. Then, I decide what to do with that cash. Leading us to point #2.
2. Dividends represent money you can spend without touching your original investment. Or, if you prefer, reinvest back into your dividend stocks.
3. Achievers help build your dividend income. Invest new funds into these stable dividend stocks. Also, reinvest that dividend income. Finally, you get rewarded with dividend increases. These 3 elements create a growing stream of dividends.
4. The company does most of the work. Not you, the investor. This happens by selecting consistent dividend stocks and holding them for the long term. Just buy, and hold.
5. Your dividends may provide enough income to pay for some or all of your living expenses. Assuming you work at building your dividend income stream long, hard, and smart.
What Is The Dividend Achievers Index?
A stock market index has been constructed using Dividend Achievers. A market index is a hypothetical portfolio of investment holdings. The holdings represent a segment of the financial markets.
In this case, the market segment is the Dividend Achievers list. There are more than 250 companies that make up the list.
The NASDAQ Dividend Achievers Index is designed to track the performance of dividend-paying stocks that are listed on The NASDAQ Stock Market. Also, securities must meet the Dividend Achievers requirements.
Finally, the Dividend Achievers Index is a market capitalization-weighted index. That just means the largest dividend-paying companies in the list based on their value in the stock market, have the most influence on the overall price of the index.
Is this more than you care to know about a stock market index?
Then, let's just say that the Dividend Achievers index is a group of top consistent dividend-paying stocks. And each has a long history of raising their dividends each year.
When it comes to investing and managing your money, these types of stocks are powerful. To build wealth and cash flow from dividends.
Dividend Achievers ETFs
There are several exchange-traded funds (ETFs) that track the Dividend Achievers index. But first, let's refresh. What is an ETF?
First of all, an exchange-traded fund (ETF) is a collection of securities, such as stocks. Furthermore, an ETF tracks an underlying index. Finally, the ETFs we are talking about today seek to track the Dividend Achievers Index.
An ETF is called an exchange-traded fund since it is traded on an exchange. Just like an individual stock.
The price of an ETF's shares will change throughout the trading day. As the ETF's shares are bought and sold on the stock market.
So, the overall price of a Dividend Achievers ETF will reflect the value of all the Dividend Achievers in the index. As the share prices of Dividend Achiever stocks go up, so will the price of the ETF. And, vice versa.
Finally, the ETF will receive all the dividends paid from the individual companies in the Dividend Achievers index. Then your share of the dividend payments is accumulated and paid to you as an investor in the ETF.
Here are 2 popular ETFs that track the Dividend Achievers Index:
Vanguard Dividend Appreciation ETF (VIG)
Invesco Dividend Achievers ETF (PFM)
Perhaps you not interested in building a portfolio of stable dividend stocks? By selecting individual stocks. Then invest in an ETF. And let the ETF do the work for you.
It's very simple to buy stocks or make investments into high-quality dividend ETFs. You just need to open a brokerage account. Transfer some money to that account. Then, make your investment in the stock or ETF of your choosing.
And the great thing is that you can buy stocks and ETFs for free. It costs you nothing.
Dividend Achievers Books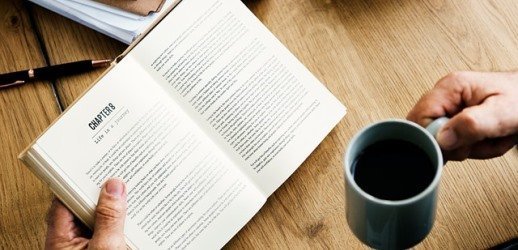 Because Dividend Achievers are a popular investment option. Books have been published about their success with dividends.
One of the most well-known books is Mergent's Dividend Achievers. It is published four times a year. And, features the latest data on these companies.
Other books about the Dividend Achievers have been published in the past and are available. But, I'm not sure they offer much value.
Why is that? Because the list of Dividend Achievers changes every year.
Companies are added to the list when they increase their dividend for 10 years in a row. Other companies are deleted if they stop increasing their dividend. Or worse yet, reduce it.
Dividend Achievers Vs. Aristocrats Vs. Dividend Kings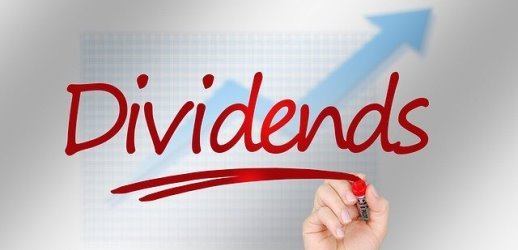 At this point, we know what a Dividend Achiever is. But there are other lists of dividend-paying stocks. So, let's define them. That way there is no confusion about today's topic.
First of all, what is a Dividend Aristocrat stock?
They are companies that are part of the S&P 500 stock market index. And, have stocks that have increased dividends for 25 years and counting. There are approximately 65 Dividend Aristocrats.
Next, there are roughly 30 companies known as Dividend Kings.
To become a Dividend King, there are 3 requirements:
Be a member of the S&P 500 stock index
Have a minimum market capitalization of $3 billion
Represented by stocks that have increased dividends for 50 years or more
You can see that each successive dividend list is more challenging to join. But all of them represent excellent resources when looking for investment ideas.
7 Stable Dividend Stocks From The Dividend Achievers List
Okay now. Our in-depth explanation of Dividend Achievers is complete.
Are you interested in picking dividend stocks to invest in? Then, the Achievers list is a great place to start your search.
Now, let's discuss 7 of my favorite Dividend Achievers. You might consider putting these stocks into your portfolio for regular income from dividends. As you know, they are stocks that have increased their dividends for 10 years or more.
When doing my stock research, I like to know exactly how a company makes money. Because, from that money, our dividends are paid. That's our focus on each of these companies today.
Abbott Laboratories
Abbott has been in the health care business for more than 125 years. The company is truly global and operates in over 160 countries with more than 100,000 employees.
With steady cash flow from the rising demand for health care, Abbott is one of the most consistent dividend-paying stocks you can own.
Abbott's product lines target 6 main areas:
Heart disease
Diabetes
Diagnostic tests
Nutrition
Pain management
Pharmaceuticals
Read more: Abbott dividend review and stock analysis
American Electric Power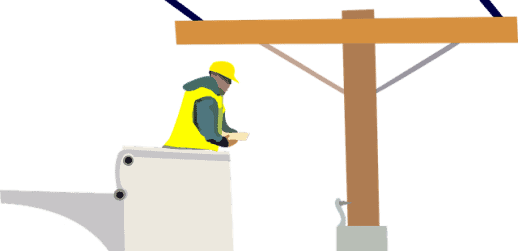 American Electric Power (AEP) is the second of our stocks that have raised dividends for 10 years plus. AEP calls itself a "premier regulated energy company". They operate in the utility and energy sectors of the stock market.
They make money primarily by producing, transmitting, and selling electricity to customers in 11 states centered in Ohio in the Midwestern United States. And, Texas in the South.
AEP's revenue and profits grow over the long run as this company invests in capital improvement projects. The cost of these projects plus a profit margin is passed on to customers in their electric bills.
Electricity is an essential service provided by utility stocks. It has consistent demand. Combine an important product and service with top-notch management. It makes AEP one of the best dividend stocks to buy and hold.
Read more: AEP dividend review and stock analysis
Kimberly Clark

Kimberly Clark makes and sells diapers and personal care products. They are also well known for their facial and bathroom tissue. Also, paper towels, and napkins.
The company sells its products direct to consumers. In addition to businesses and institutions. The latter is done through their K-C professional segment.
This is not a flashy business. But, like other Dividend Achievers, they have a consistent demand for their products. Combine this demand with operational expertise. And they form a base which allows for the payment of a safe dividend plus increases to that dividend every year.
Kimberly Clark, another safe stock that pays dividends.
Read more: 1 of the best kleenex stocks for dividends
McDonald's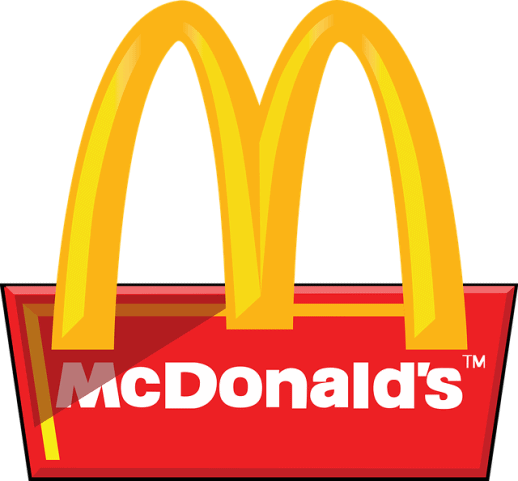 Next up in our list of 7 best consistent dividend-paying stocks, McDonald's. McDonald's was founded in 1940. They have become the world's largest restaurant chain based on revenues.
The McDonald's brand is truly global. As the "golden arches" are recognized internationally.
However, the majority of their restaurants are owned and operated by thousands of small and mid-sized businessmen and women. These business owners are known as franchisees.
More than 80% of restaurants worldwide are locally-owned franchises. And the count is even higher in the United States at more than 90%.
The events of 2020 have been tough on restaurants. But, McDonald's has high brand recognition and scale. So, I think McDonald's will emerge even stronger.
McDonald's is an iconic American company. They are another one of our Dividend Achievers. Stocks that have increased dividends for many years.
Read more: McDonald dividends for current income and income growth
PepsiCo
PepsiCo is one of the world's leading beverage and snack food companies. It was established through the merger of Pepsi-Cola and Frito-Lay.
Pepsi-Cola was created in the late 1890s. Frito-Lay, Inc. was formed by a merger in 1961. When Frito Company and H. W. Lay Company were combined.
PepsiCo has a broad global portfolio of brands. They reside in the savory snacks and beverages categories.
Of course, PepsiCo is well known for its popular cola drink. But, the snack business has been performing well. Especially because of emerging trends toward snacking and eating at home.
There is a predictable demand for food and drinks. That helps make Pepsi one of the most consistent dividend stocks. Company management clearly understands the importance of its dividend to shareholders.
A Dividend Achiever. And perhaps a Dividend King in the not too distant future.
Also, start your year off right with cash dividends. Since Pepsi is a January dividend payer. Plus 3 more quarterly payouts throughout the year. PepsiCo stock for a rising dividend stream.
Read more: Pepsi dividend analysis
Raytheon Technologies
In April 2020, Raytheon and United Technologies completed a merger. The companies now operate under the name Raytheon Technologies Corporation.
Raytheon Technologies' operates from a platform of 4 main businesses:
Pratt & Whitney aircraft engines & auxiliary power units
Collins Aerospace & defense products
Intelligence, space & airborne systems
Integrated defense & missile systems
Aerospace and defense are enduring businesses. With high barriers to entry. That produces strong cash flow.
These characteristics have helped Raytheon be one of my favored stocks that have increased dividends for 10 years plus.
Read more: Raytheon dividend analysis
United Parcel Service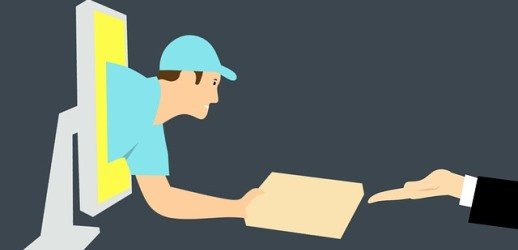 Last, but not least, we have United Parcel Service. Known as UPS, for short.
UPS is the world's largest package delivery company. They are a leader in the U.S. less-than-truckload freight delivery segment called "LTL" for short. And UPS is a premier provider of global supply chain management solutions.
UPS uses more than 500 planes and 100,000 vehicles to deliver millions of packages per day to residences and businesses around the world.
UPS, another one of our stocks with regular dividends, looks to only get stronger as the world shifts to shopping online. And the demand for package delivery to our homes and businesses increases.
Read more: Is UPS a good stock to buy for dividends?
That concludes our review of 7 of my favorite Dividend Achievers. Let's wrap this article up with a summary of what we have covered and learned.
Summary: Dividend Achievers Explained & Top Picks In The List
So, we all know what the Dividend Achievers are. Be sure to consider them when working on your overall money management and investment plan.
To recap, they are stable dividend stocks of companies that have increased their dividends for 10 years in a row or more.
Also, we selected and reviewed these consistent dividend stocks from the Dividend Achievers list. They were:
Abbott Laboratories (ABT)
American Electric Power (AEP)
Kimberly Clark (KMB)
McDonald's (MCD)
PepsiCo (PEP)
Raytheon Technologies (RTX)
United Parcel Service (UPS)
Whether you are a beginner or have an experienced hand when it comes to picking dividend stocks, it's tough to go wrong with quality companies such as these.
From my standpoint, these companies represent some of the best dividend stocks to buy and hold.
Further Reading About Dividend Achievers, Dividend Stocks, And Dividend Investing
My Favorite Dividend Investing And Finance Resources
Author Bio, Disclosure, & Disclaimer: Please join me (Tom) as I try to achieve my goals, find my next place to live, and make the most of my money. However, I am not a licensed investment adviser, financial counselor, real estate agent, or tax professional. Instead, I'm a 50-something-year-old, early retired CPA, finance professional, and business school teacher with 40+ years of DIY dividend investing experience. I'm here only to share my thoughts about essential topics for success. As a result, nothing published on this site should be considered individual investment, financial, tax, or real estate advice. This site's only purpose is general information & entertainment. Thus, neither I nor Dividends Diversify can be held liable for losses suffered by any party because of the information published on this website. Finally, all written content is the property of Dividends Diversify LLC. Unauthorized publication elsewhere is strictly prohibited.
I own all the Dividend Achievers mentioned in this article.