All The Things To Know Before Moving To St. Louis, Missouri
Let's dive into the pros and cons of living in St. Louis today. Because the Midwest is a great place to live. And this city is a big part of it all.
Whether you are looking for a new job, a place to retire, or just a new beginning in a fresh location.
Whatever the case might be. We have it covered.
But don't start packing just yet. First, consider the good things and the worst things about living in St. Louis…
Pros And Cons Of Living In St. Louis
To get you started, here is our list of the top 15 living in St. Louis pros and cons…
A modest cost of living
Diverse economy
Excellent higher education options
Plenty of fun things to do
Tasty regional foods to try
Lots of racial and ethnic diversity
Great location for getting away
Four-season weather
Rough summer weather
Poor governance
The subpar public school system
Limited public transportation
Lower household incomes
High crime rates and homelessness
Noticeable discrimination and segregation
We will cover each of these points in just a bit. But first, let's hit the big question of the day…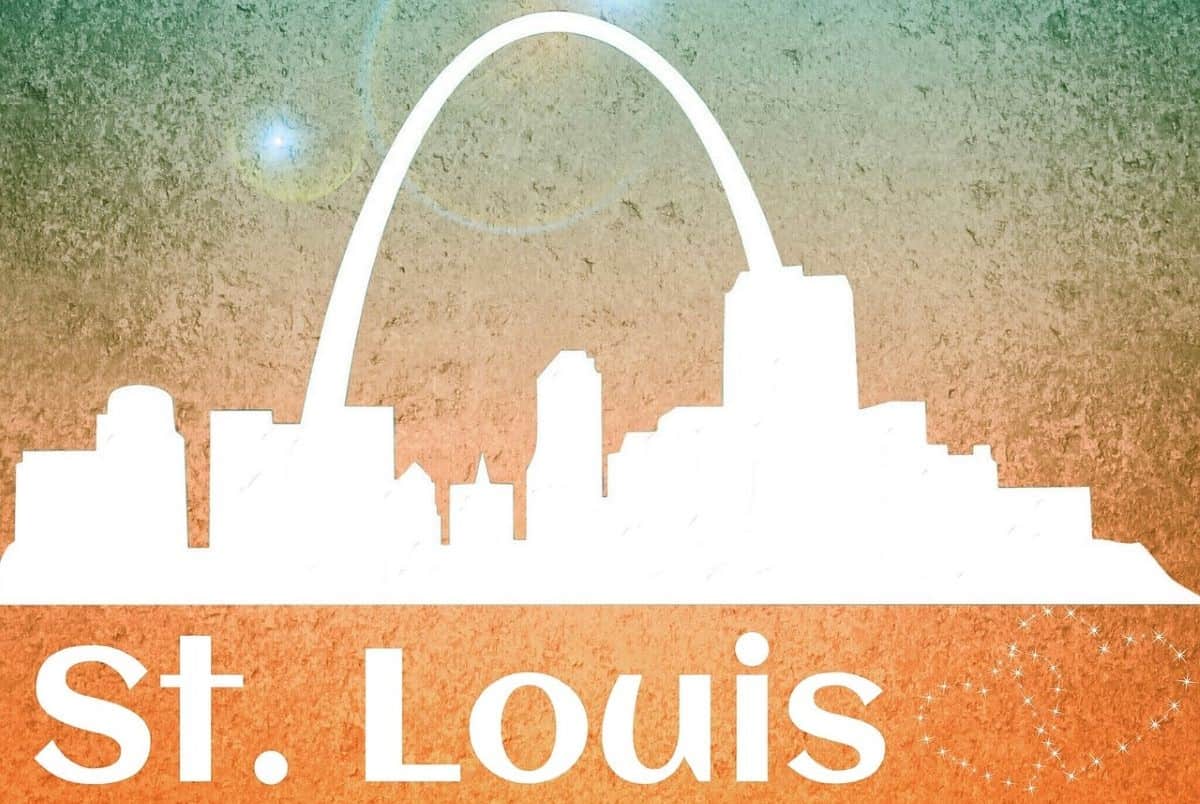 Disclosure: At no cost to you, I may get commissions for purchases made through links in this post.
Is St. Louis A Good Place To Live?
St. Louis is a good place to live for anyone seeking a mid-sized midwestern city nestled in America's Heartland. And located next to the Mississippi River.
Here you will find a productive economy, low cost of living, some great colleges and universities, and lots of fun things to do.
However, life in Saint Louis isn't for everyone.
Especially if you are troubled by the results of poor governance. And a level of inequity that suggests the good St. Louis life is not shared by all.
Okay. With those little nuggets to arouse your curiosity taken care of.
Let's dig into the pros and cons of your potential St. Louis lifestyle…
Modest Cost Of Living
Here is the first good thing you are going to learn. Specifically, the average cost of living in St. Louis is quite affordable. Similar to some of the other best places in the midwest.
The lower cost of living starts with the median home value. That is roughly half of the United States national average.
And continues with groceries, health care, and utilities. Since they all run 5-10% less. Versus the U.S. as a whole (Source: BestPlaces.net).
Some of the best neighborhoods in St. Louis that you will want to explore include…
Central West End
Lafayette Square
Shaw
Soulard
Tower Grove
…just to name a few.
And whether you choose to rent or buy. And before you move.
Make sure your credit score is in tip-top shape. Simply check your credit score for free using Credit Karma.
We are just getting started. So, the pros and cons of moving to St. Louis continue.
With yet another one of the benefits of living in St. Louis…
Diverse Economy
You won't have to worry about making a living in Saint Louis. Because there are plenty of economic opportunities in this Midwestern city. For those willing to dig in and take advantage.
Industry representation includes:
Aviation
Biotechnology
Financial services
Health care
Manufacturing
Transportation and logistics
Utilities
Furthermore, the Federal Reserve's Eighth District headquarters are located in the downtown area. Making it a midwestern hub for monetary policy and bank-related financial services.
Furthermore, several Fortune 500 companies are headquartered here. Such as…
Ameren
Centene
Edward Jones
Emerson Electric
Graybar Electric
Olin
Reinsurance Group of America
Source: Fox2Now
Finally, other big employers are made up of some diverse and recognizable names such as…
Archdiocese of St. Louis
BJC HealthCare
Boeing
Scott Air Force Base
Walmart
Beyond work, I also think the opportunity for personal and professional growth is one of the big advantages of living in St. Louis.
Here's why…
Excellent Higher Education Options
Because there are several very good colleges and universities. Offering up the best in higher education.
Whether you want to get that degree you have been thinking about. Or, just want to keep the kids close to home as they set out into the world.
Then it's good to know that these schools are located in and around the area:
Maryville University
Saint Louis University
The University of Missouri-St. Louis
Washington University
Webster University
I also have to throw in Southern Illinois University-Edwardsville (SIUE). It is located just across the Missouri border in Illinois.
And offers an excellent educational value that many St. Louisans take advantage of.
Of course, I'm biased because I earned my graduate degree at SIUE.
Okay. That's enough about work and school.
Because it's time to have some fun. Since the abundance of recreational options is one of the best things about living in St. Louis…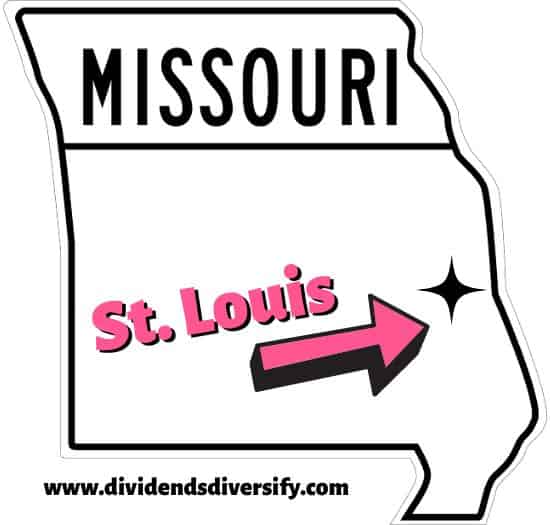 Plenty Of Fun Things To Do
First, for you outdoorsy types. There are some excellent state parks in the area. For hiking, biking, hunting, fishing, and camping.
Such as…
For a little culture, fun things to do, and places to see closer to the city, you can enjoy…
City Museum
Contemporary Art Museum
Forest Park
Gateway Arch National Park
Missouri Botanical Garden
St. Louis Blues Music Museum
St. Louis Zoo
Why live in St. Louis? How about because residents here love their professional sports teams. So you too can check out the games played by…
Baseball's St. Louis Cardinals
Hockey's St. Louis Blues
Then I'm guessing that all of this work and play might just be making you hungry. Is it true?
If yes, let me serve up another one of the good reasons to move to St. Louis…
Tasty Regional Foods To Try
First, you must check out the barbeque. It's known to be prepared in either a smoker or on the grill.
Spare ribs and especially pork steaks. These are a couple of the local's favorites.
Next, the city is known for its Italian cuisine. Dating back to when immigrants from Italy settled in the area.
There is a neighborhood known as The Hill. Where you will find some of the best Italian eateries. Serving up some excellent fare. Including St. Louis-style pizza.
Then when you are ready for some dessert. You need to try the gooey butter cake.
Or head over to Ted Drewes. For some tasty frozen custard. Try one of the "Concretes". When they serve it, you will know what I mean!
Next, if you appreciate diversity. Then you are going to like your new St. Louis lifestyle.
Here's why…
Lots Of Racial And Ethnic Diversity
Because this city is a bit of a melting pot. As it relates to racial and ethnic diversity.
Recent figures show that about 90% of the population is split evenly. Between African Americans and Caucasians.
With the remainder being primarily of Asian or Hispanic origin.
Next, at some time or another. We all have to get out of town.
And that's another one of the good things about St. Louis living…
Great Location For Getting Away
Because the city boasts a convenient central U.S. location. Whether you need to travel on business. Or, hopefully just pleasure.
First, for regional travel. The highway infrastructure is excellent.
Providing the ability to get to other cities like Kansas City on the other side of the state. Representing the largest city in Missouri based on population.
Also, Chicago and Indianapolis.
Memphis and Nashville are always fun places to go. Both are within an easy day's drive. That is if you are up for exploring Tennessee.
For longer distances, Lambert (STL) has plenty of flights. Without having to deal with the hassles of the largest U.S. airports.
Furthermore, being centrally located means flights to the east coast only take a couple of hours. While you can be on the west coast in roughly 4 or so.
Four Season Weather
Finally, I will close out the positives about St. Louis living. With a note on the weather.
Because I know some people insist on experiencing all four seasons. And that's one of the many great things you will discover about living in the Midwest.
So be sure to understand that the St. Louis area offers warm summer days, crisp fall air of the changing seasons, snowfall in the winter, and the annual renewal that comes with spring.
Okay. Since this is an article about the pros and cons of living in St. Louis. I must present a balanced case.
As a result, it's time for the worst things about living in St. Louis. And I'm not through with the weather…
Rough Summer Weather
First of all, it gets very hot here during the summer. Accompanied by high humidity. That makes it feel worse than the thermometer indicates.
Thus, after moving. You will have to figure out a way to beat the summer heat.
Furthermore, the abundant rainfall and long growing seasons. Allows for plenty of pollen in the air.
So, be ready. If you suffer from seasonal allergies.
Next, another one of the disadvantages of living in St. Louis…
Poor Governance
First of all, most locals agree that the city government is ineffective. With incompetent politicians hampering growth and development.
Furthermore, the greater metropolitan area is a collection of many small municipalities. That layer on extra rules, regulations, laws, and bureaucracy.
All of this limits opportunities. For residents who desire to create a better life in the best community environment possible. Both for people and businesses.
Furthermore, poor governance leads to additional reasons not to move to St. Louis…
Subpar Public School System
Especially in the city, the public schools here leave a lot to be desired. While better education is available outside of the city center in the surrounding areas.
All of this plays out in lower-than-average test scores. Also, less than desirable high school graduation rates.
So, for those of you with school-age children…
You may want to budget for a private school. Or, consider relocating to one of the more affluent communities to the west of the city.
Next, for some of us. Here is another problem with moving to St. Louis…
Limted Public Transportation
The greater metropolitan area has suffered from urban sprawl over the years.
So, there is a lot of ground to cover to get around. And unfortunately, the public transportation system has not kept up.
So, plan on owning an automobile. Unless you can pull off living, working, and recreating in a limited area.
There is the MetroBus. For getting around town.
Also, the MetroLink. A light rail system.
Providing access to the airport. And other parts of the metropolitan area. Including across the river in Illinois.
Lower Household Incomes
For most residents, there are good jobs to choose from. Providing for a reasonable standard of living.
On the other hand, you won't find high household incomes in this city. Because they have not kept pace with the rest of the nation.
Based on recent data from the U.S. Census Bureau. It shows median household incomes in St. Louis are about one-third lower. Versus the U.S. as a whole.
So, it's a good thing the average cost of living in St. Louis is so modest. Making up for the lower incomes.
Finally, to make your dollars go a little farther. I suggest using the app from Rakuten.
Because by signing up and using Rakuten. You get cash back rebates. On just about everything you buy online.
Speaking of money. It leads me to another negative about St. Louis living…
Noticeable Discrimination And Segregation
Specifically, I'm talking about the economic, racial, and political divides that exist. And are fairly easy to see.
First, I think it is interesting to note. That data shows incomes in the surrounding counties to the west are much higher. Versus the city.
Unfortunately, this leads to a situation of "the haves and the have-nots" segregating the area.
Next, racial tensions have flared up in the past. And I suspect they will again.
Finally, politically speaking. The city is quite liberal. While the outlying counties are strongly conservative.
So, all of these differences lead to a sort of push and pull. As it relates to the overall harmony of the St. Louis community.
And speaking of less fortunate people…
High Crime Rates And Homelessness
First of all, there is a significant homeless population in this city. Furthermore, some areas are decidedly less safe than others.
As a result, CrimeGrade.org scores the city a "D". For the prevalence of both violent crime and property crime.
So, is St. Louis a safe place to live? Well…
When it comes to schools, crime, and some less than desirable human behaviors. Do your research and choose your exact location wisely.
Do it right and I think you will find there are plenty of pleasant and safe areas. With decent schools to boot.
Okay. It's time to wrap up. So, allow me to close with a few parting comments.
Pros And Cons Of Living In St. Louis
You came here to learn about life in St. Louis. And seeking information to better answer the question: should I move to St. Louis?
Hopefully, today's 15 pros and cons have helped you to decide.
When I boil it all down, I think this city is a great place to live.
But, like any place you choose. It won't be for everyone. And it comes with its own set of issues.
So, before you pack up and move. Carefully consider all of the good things. And not-so-good things St. Louis living has to offer.
Finally, best of luck. No matter where you choose to settle down.
And if St. Louis doesn't turn out to be your perfect place. Then check out all of our…
Robust Assortment of Lifestyle Guides
All for now. And thanks for reading!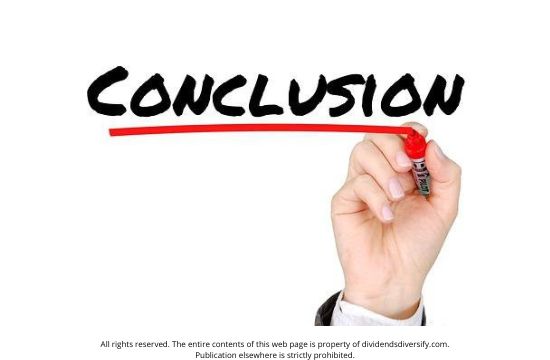 Author Bio, Disclosure, & Disclaimer: Please join me (Tom) as I try to achieve my goals, find my next place to live, and make the most of my money. However, I am not a licensed investment adviser, financial counselor, real estate agent, or tax professional. Instead, I'm a 50-something-year-old, early retired CPA, finance professional, and business school teacher with 40+ years of DIY dividend investing experience. I'm here only to share my thoughts about essential topics for success. As a result, nothing published on this site should be considered individual investment, financial, tax, or real estate advice. This site's only purpose is general information & entertainment. Thus, neither I nor Dividends Diversify can be held liable for losses suffered by any party because of the information published on this website. Finally, all written content is the property of Dividends Diversify LLC. Unauthorized publication elsewhere is strictly prohibited.
15 Living In St. Louis Pros And Cons Explained