What Is The Simply Investing Report & How It Can Help You?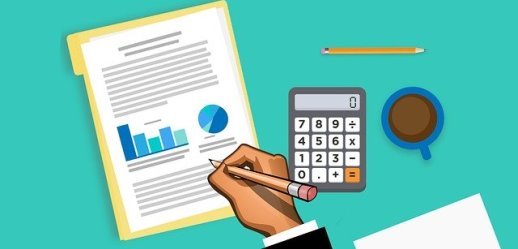 Today's article is about Simply Investing. Specifically, a Simply Investing report review.
What Is Simply Investing?
It is a business dedicated to helping investors learn what is necessary for success with dividend stock investing.
They provide simple, clear and concise investing education. Their goal is to produce the best investment results for you.
Source – About
Who Is Behind Simply Investing?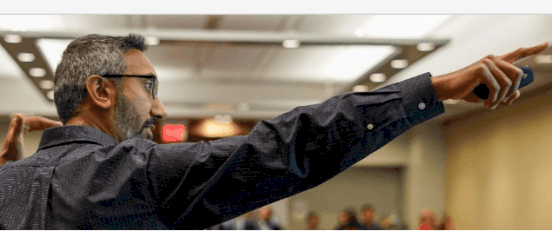 Kanwal Sarai is the founder of Simply Investing.
He is an educator. Mr. Sarai has a natural ability to teach complex subjects. He makes them easy-to-understand.
His abilities make investing easy to learn so you can do it yourself. His experience includes more than 30 years of dividend value investing.
Source – Linkedin
Disclosure: At no cost to you, I may get commissions for purchases made through links in this post.
What Products Or Services Does Simply Investing Provide?
There are 2 primary products available to investors like you and me.
First of all, there is the Simply Investing Course. The course offers an easy and fast way to obtain financial freedom through dividend investing. It is self-paced and offered online.
You can learn more about the course by following this link.
Secondly, there is the Simply Investing Report. (SI report). As I said at the beginning, today's article is a review of this report.
Learn more about the report here. Or, just read on…
What is the Simply Investing Report?

Delivered monthly, the Simply Investing report analyzes and presents over 220 quality dividend growth stocks. The companies represented are primarily located in the United States and Canada.
The Simply Investing report uses the 12 Rules of Simply Investing to assess and evaluate these dividend stocks based on their current fundamentals.
Also, the report suggests the best stocks to buy now for dividends. And, presents other stocks that are undervalued for the reader's consideration.
But that's not all. It has a list of overvalued stocks that may not be the best place for an investor's money.
The report is useful for identifying the best dividend stock investment ideas. So an investor can quickly put their money to work building a passive stream of income. And continue to grow that passive income for the future.
Let's review some of the key features that are provided in the Simply Investing report.
The 12 Rules Of Simply Investing
The foundation for the Simply Investing report is the 12 rules of simply investing. These rules are the basis for assessing stocks. Each rule is posed in the form of a question. Here they are:
Qualitative Investing Rules
#1 – Do you understand the product or service offered by the company?
#2 – Will people still be using this product or service in 20 years?
#3 – Does the company have a low-cost and long-term competitive advantage?
#4 – Is the company recession-proof?
Quantitative Investing Rules
#5 – Has the company had consistent earnings growth? Annual EPS growth must be at least 8%.
#6 – Has the company had consistent dividend growth?  Annual dividend growth must be at least 8%.
#7 – Does the company have a low dividend payout ratio? The payout ratio must be 75% or less.
#8 – Does the company have low debt? Long-term debt to equity must be 70% or less.
#9 – Does the company have a good credit rating? The company must have good credit, a minimum S&P Credit Rating of "BBB+".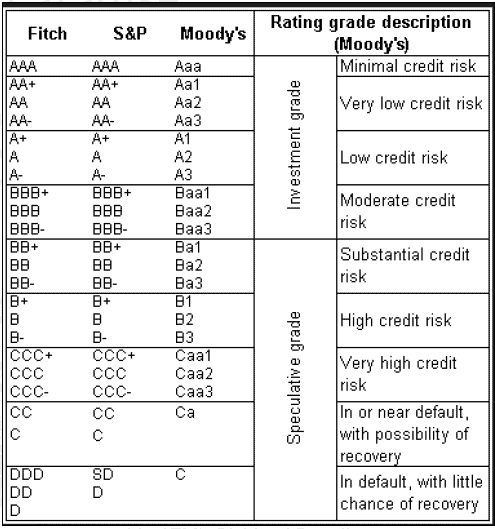 #10 – Does the company actively buy back its shares?
#11 – Is the stock undervalued? To assess a dividend stock's valuation, 3 measures are used.
First of all, the price to earnings ratio must be 25 or below. Furthermore, the current dividend yield must be higher than the average dividend yield over the past 20 years. Finally, the stock price to book ratio should be 3 or less.
#12 – Finally, the last investing rule is an important reminder. Keep your emotions out of investing.
Each stock in the Simply Investing Report is scored against the 9 quantitative investing rules. The stock receives 1 point for each of the quantitative rules that it meets.
So, each stock receives a numerical rating that can range from 0-9. A perfect score of 9 represents a very attractive stock.
But, there's more. The Simply Investing report has several other valuable sections.
Other Simply Investing Report Sections
I'm going to break these additional report sections down between dynamic sections and static sections.
The dynamic sections are updated each month. In contrast, the static sections remain mostly the same.
Simply Investing's Top-Ranked Stocks
Top-ranked represents stocks that are of the highest quality and undervalued. These are stocks that have met all 9 quantitative rules.
There are usually 5-7 top-ranked stocks in the report. But, I suspect periods of market extremes can influence this number.
The top-ranked stocks do not change often. However, the report will sometimes highlight some different top-ranked stocks each month that meet all 9 criteria. This is to make the report useful for frequent readers.
For both new investors and new subscribers who do not already own them, the top-ranked dividend stocks should be considered first buys.
Simply Investing's Top 5 Stocks
"The 5" represents stocks that are also of high quality and undervalued for cash from dividends. Stocks in the top 5 change more frequently than the top-ranked stocks.
They represent stocks that have met most of the 9 quantitative investing rules. Just like the top-ranked stocks, the 5 dividend stocks also have the potential for capital appreciation and dividend growth.
Once the reader has established positions in the top-ranked stocks, companies from the top 5 are the next best investment choices.
Undervalued Stocks
This section represents stocks that are trading at historically low prices. They can be considered for purchase.
The Simply Investing report advises starting with those undervalued stocks that have the highest grade out of the 9 quantitative investing rules. And, for convenience, the list is separated between US stocks and Canadian stocks. Buying undervalued stocks is a great way to build a dividend portfolio for consistent income.
Overvalued Stocks
In contrast, this report section represents stocks trading at historically high prices. They should not be considered for purchase.
Also, they may be good candidates for sale if the reader owns them. But, a sale should only be done after a complete analysis of the investor's specific situation.
Once again, the 12 rules come into play. Those stocks which have the lowest grade out of 9 should be considered the most likely candidates for sale.
Finally, just like the undervalued stocks, the list is split between US companies and Canadian companies.
Report Changes & Market Commentary
Wrapping up the dynamic sections of the report are 2 other areas of emphasis.
First of all, what stocks were added or removed from the report since the prior month. Secondly, a brief discussion of any significant market events that have occurred since the prior month's publication.
Static Information
Before we wrap up, there are several other sections in the Simply Investing report. They are mainly for explanations and reference purposes.
For a new user, they are critical to understand and use the information that is presented. On the other hand, an experienced reader of the report would only refer to these areas on an as-needed basis.
These sections could be used for a quick refresher on the whole report. Or, to look for an answer or explanation about something specific contained in the report.
Explanation of Table Data
First, we have the explanation of the data included in the stock tables that I have already described.
Each column heading is fully defined and explained. It takes all the guesswork out of what the reader is looking at.
Frequently Asked Questions
Finally, there is a section on frequently asked questions. This section pairs well with the table definitions.
Between these 2 sections, they give the reader a full understanding of the report. And, how to go about using it.
Follow this link if you are interested in learning more. Or, purchasing the SI report.
Conclusions About The Simply Investing Monthly Report
After assessing 2 recent monthly reports from Simply Investing, I have a very favorable impression.
Here is what I like about the Simply Investing Report:
Focused on high-quality dividend growth stocks
Uses a structured quantitative process for evaluating dividend stocks
Dividend stock data tables are updated monthly
Approaches investing with a long-term perspective
Highlights places for new investment dollars
Highlights over-valued stocks as candidates for sale
What the Report Does Not Contain
The report does not contain written commentary about each security. Or, verbal discussion about a company's investment merits.
For example, the 4 qualitative investing rules are not presented and discussed for the companies covered.
Individual stocks are the focus of this investment service. So, other types of dividend-paying investments are not covered. For example mutual funds and exchange-traded funds that pay dividends.
Who Is A Perfect Candidate for The Simply Investing Report?
Long-term investors interested in a dividend investing strategy
Investors focused on dividend growth stocks for income and total return potential
Investors looking for a service to do high-quality quantitative stock analysis on their behalf
Do-it-yourself investors comfortable with making their final buy or sell decisions, but looking for a watch list and warning list to work from
Beginning investors with a basic knowledge of investing terminology, but uncertain what stocks they should buy first and hold or sell
Intermediate to advanced investors looking for quality dividend growth stock investment analysis and investment ideas
If you are the perfect candidate, give the Simply Investing report a try. You can purchase through this link. Or, by clicking the image below.
Related Do-It-Yourself Dividend Investing Articles
Disclosure & Disclaimer: I am not a licensed investment adviser, financial adviser, or tax professional. And I am not providing you with individual investment advice, financial guidance, or tax counsel. Furthermore, this website's only purpose is information & entertainment. And we are not liable for any losses suffered by any party because of information published on this blog.
Simply Investing Report– A Dividend Growth Stock Tool For Managing Your Investment Portfolio