An Assessment Of The Utility Forecaster Investment Newsletter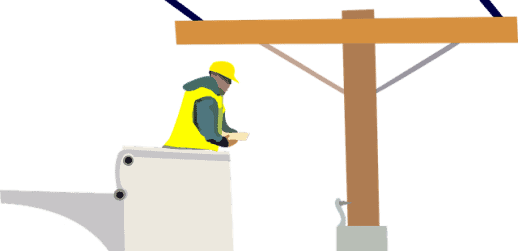 Today, I'm posting a Utility Forecaster Review.
I've been a long time reader of the Utility Forecaster newsletter. And, I often reference it in my dividend stock reviews.
So, I thought it time to review what the Utility Forecaster newsletter has to offer. Let's get started.
Disclosure: At no cost to you, I may get commissions for purchases made through links in this post.
Utility Forecaster Review Outline
Key questions my Utility Forecaster review will answer for you:
What is Utility Forecaster?
Why I'm qualified to review it?
Who is the publisher?
Who is the editor?
What does a subscription include?
How much does it cost?
What are my favorite aspects of Utility Forecaster?
Overall, I find Utility Forecaster a solid resource for making dividends from dividend stocks. By working through this outline, I can highlight the details of why I think so.
I also want to reference 3 other resources I use to evaluate my dividend stocks. You may find them useful too. It's always good to have the right tools in your investing tool kit.
#1 – Webull stock trading app. First of all, I trade stocks for free using Webull. And for a limited time get free stock when you sign up.
Most importantly, for our purposes today, the Webull app is packed with powerful stock analysis tools.
In case you are interested, I have written a review of the app's capabilities: Webull review.
#2 – The Simply Investing Report. Simply Investing is an excellent resource for high-quality dividend stock analysis and recommendations. If you are looking for a more diversified investment newsletter, the Simply Investing Report may be your answer.
Feel free to check out my review of the Simply Investing Report.
#3 – Morningstar. The professional stock analysis from Morningstar is hard to beat. I haven't written a review of Morningstar. But you can get a 14 day free Morningstar trial by using this link and see for yourself.
Now, let's now jump into our Utility Forecaster review.
What Is Utility Forecaster?

Utility Forecaster is an income investing newsletter. It has been published since 1989.
The newsletter mainly covers stocks. But, bonds are also included.
It focuses on companies that produce and deliver electricity, natural gas, and oil. Thus, utility shares are a key focal point.
So, think about companies that provide essential services that power the world. And, pay dividends. That is the newsletters niche.
What Sectors & Stocks Does Utility Forecaster Cover?
Here is a list of the utility sectors covered. Each sector includes an example company.
Cable & satellite – Comcast
Coal – Peabody Energy
Gas utilities – Spire, Inc.
Power producers & energy traders – AES Corporation
Integrated oil and gas – Exxon Mobile
Oil and gas refiners – Enbridge
Water Utilities – York Water Company
In total, there are more than 200 companies covered. Across the 12 sectors. Because of the business sectors the publication focuses on, you will generally find higher dividend yield and lower dividend growth represented in the stocks it covers.
Why I'm Reviewing The Utility Forecaster Newsletter
I subscribe to Utility Forecaster. And I refer to it frequently. So, I thought a Utility Forecaster review article would benefit other income investors.
How Did I Learn About Utility Forecaster?
I first learned of Utility Forecaster from my Dad. He has been a long-time subscriber. Almost since the newsletter's inception in 1989.
My Dad has always had an interest in essential service companies that pay dividends. He used to say that "no one will let the power go out." He was saying that these companies are stable investments for the long term.
So, I would see the latest editions at my parent's house. This was about the same time I became interested in investing too.
So, what did I do? I subscribed.
Enough about me, let's get back to the Utility Forecaster review.
Investing Daily Is The Publisher

Investing Daily publishes Utility Forecaster. Their goal is to provide in-depth investment advice.
Investing Daily aims to help people achieve a secure financial future. And, they do this through several other investment newsletters too. The other investment newsletters include:
Personal Finance
The Complete Investor
Velocity Trader
Options For Income
Radical Wealth Alliance
Real World Investing
Wealth Society
Robert Rapier Is The Chief Investment Strategist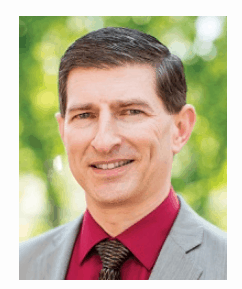 Mr. Rapier is a chemical engineer. He works in the energy industry. And has over 20 years of engineering experience. His experience includes the chemicals, oil, gas, and renewable energy industries.
He wrote the book "Power Plays: Energy Options in the Age of Peak Oil". And, he has appeared on:
60 Minutes
The History Channel
CNBC
Business News Network
PBS
His articles have appeared in many media outlets. Those outlets include the:
Wall Street Journal
Washington Post
Christian Science Monitor
Economist
Source: LinkedIn
Past Editors

Roger Conrad edited Utility Forecaster from 1989 through mid-2013. He now runs another investment newsletter.
Since Mr. Conrad's departure, there have been 3 other editors. Mr. Rapier is the last of those 3. He started in August of 2018.
I thought Roger Conrad was very good. I miss his investment research. But change has benefits too. I think it's good to get investment research from a select few different sources.
Okay. We have covered the basics. So, let's dig into the details of our Utility Forecaster review.
What Do You Get With A Utility Forecaster Subscription?
3 main things are included with a subscription.
Monthly Newsletter
First of all, there is a monthly investment newsletter. It is published on the first day of each month. In other words, 12 issues per year.
You can receive the newsletter through the postal service. But, it is available immediately on the subscriber website. I will have more on the website in a moment.
Periodic Email Updates Regarding Portfolio Holdings
At least once per week, Mr. Rapier sends out email alerts. They may be on updated information on Utility Forecaster recommendations. Or, relevant news about a dividend stock, the stock market, or the investing environment.
Access To A Private Website
The private website brings all of the resources together in one place. It includes:
Newsletter archives
History of email updates
Special reports
Portfolios from the newsletter
How Much Does Utility Forecaster Cost?
The cost is $149 per year. Sometimes it is offered for less than that. I believe there is also a multi-year discount.
Within 90 days from subscribing, you are entitled to a 100% refund. After 90 days, you receive a refund for all unpublished issues left on your subscription.
What Is Included In Each Monthly Utility Forecaster Newsletter
This is where we get into the details of the Utility Forecaster review.
Why is that? Because I think the monthly newsletter has the most value. It is the core part of a subscription.
The email alerts and website provide good resources and convenience. But, the newsletter is where the Utility Forecaster recommendations and analysis are provided.
Here is what is included in each Utility Forecaster Newsletter.
Recent Market And Utility Sector Events
First of all, there is a brief opening article by Mr. Rapier. It covers market events since the last issue. And, it relates to the content in the rest of the newsletter.
Feature Article
Then Mr. Rapier serves up the month's feature article. Topics about dividends vary but can include:
A deep dive stock sector review
The fundamentals of income-based and dividend investment options
How to use an options strategy to increase income
Investment trends within essential services sectors
Fixed income investments as an alternative to stocks
Suggestion on high yield dividend ETFs and funds
All of the feature articles stay within the core topic of the newsletter. Investing for income in essential services companies.
Portfolio Recommendations & Updates
Now, I mentioned earlier that more than 200 companies are covered. But, the newsletter boils them down to 2 recommended dividend portfolios.
Each portfolio has about 20 stock or bond recommendations. These portfolios form the basis for buying or selling stocks in your account.
First, is the income portfolio. The goal of the Income Portfolio is
High current yield
The ability for dividend growth to beat inflation
A couple of the holdings in this portfolio include:
Second, is the growth portfolio. The goal of the Growth Portfolio is to consistently generate growth in share prices and produce income.
Examples from this portfolio include:
Other Portfolio Features
There are 2 features included with the portfolios that I like.
First, the top 5 picks. These Utility Forecaster recommendations are the best buys for an investor starting their portfolio.
And second, stock price advice. Each stock or bond has a recommended price target. An investor should buy only at or below these stock value guidelines.
Recommended Stock Feature
Next is a detailed review of one of the portfolio holdings.
The featured stock review goes beyond financial metrics. It explains the investment merits of the company. Specifically, the company's prospects, challenges, and risks.
Utility Beat
The Utility Beat section is a "catch-all" article. It generally covers macro sector news. Company-specific news. Or, responses to questions from readers.
How They Rate
The final section is called "How They Rate". This section lists all 200+ stocks.
It includes key dividend and financial metrics. And buy, sell or hold advice on each stock.
If the stock is a buy, the maximum purchase price is recommended.
Dividend Safety Ratings
For each stock in "How They Rate", there is another excellent feature.
What is that? It is the dividend safety ratings. The dividend safety scores are based on 8 financial, operational, and performance criteria.
A score of 8 means the safest of dividends. A score of 0 indicates the highest degree of risk for dividend safety.
Dividend safety is extremely important. It is a critical factor when trying to collect a consistent amount of dividends every month.
Utility Forecaster Track Record
Utility Forecaster does not publish its long term investment track record. It does provide a performance update each quarter. This includes the returns of each stock in the portfolios.
On the surface, the lack of long-term reporting may seem like an issue. It may appear to some that the publication is trying to hide something.
From my perspective, it has never been a concern. Why? I have never tried to duplicate the recommended portfolios in my accounts.
I doubt any subscriber would do so. The portfolios are too concentrated in just a few stocks and industries.
I think most readers are like my Dad and me. We choose some of the Utility Forecaster recommendations. And add them to our diversified portfolios. Our dividend stock investments include companies from other industries and sectors.
Recognition & Awards
The newsletter has been recognized publicly for its investment research. Here are a few examples:
2011: #1 Investment newsletter by The Hulbert Financial Digest
2013 – 2016: Best risk-adjusted return over the past 10 years by The Hulbert Financial Digest
2017:  2 SIPAwards for Best Investment Analysis
Is Utility Forecaster A Scam?
Some of the newsletter's sales material is overhyped. It could lead someone to think Utility Forecaster is a scam.
I have been a long-time subscriber. And, I have benefited from many of Utility Forecaster's recommendations. In my opinion, the newsletter is not a scam.
Editors note: The videos shown above and in the margin depict the virtues of dividend stocks for:
Current income
Income growth
Share appreciation
Stability and reduced volatility
Wealth building capabilities
Also, the building blocks of the Dividends Diversify wealth pyramid:
Money management
Investing
Dividend stocks
Wealth building and you
Finally, allow me to wrap up with some concluding thoughts…
Utility Forecaster Review – Wrap Up & Conclusions
I think Utility Forecaster is a newsletter full of good dividend stock investments and investment advice about them. It is well organized. I find it well written. And, I believe it's an excellent reference tool.
But be aware that it is sector-specific. Its suggested portfolios may not provide adequate diversification.
And, Utility Forecaster does not publish its long-term track record.
On the other hand, investing in essential service companies can be a productive part of an investment strategy.
Here are a few of the features that I like the most.
In-depth coverage of the utilities, oil, gas, and telecommunications sectors
Investment advice for income investors
Buy target prices, or sell, hold advice for more than 200 companies
Portfolio and individual stock recommendations
Related Articles About Investing For Income & Dividend Stocks
My Favorite Dividend Investing Resources
Author Bio, Disclosure, & Disclaimer: Please join me (Tom) as I try to achieve my goals, find my next place to live, and make the most of my money. However, I am not a licensed investment adviser, financial counselor, real estate agent, or tax professional. Instead, I'm a 50-something-year-old, early retired CPA, finance professional, and business school teacher with 40+ years of DIY dividend investing experience. I'm here only to share my thoughts about essential topics for success. As a result, nothing published on this site should be considered individual investment, financial, tax, or real estate advice. This site's only purpose is general information & entertainment. Thus, neither I nor Dividends Diversify can be held liable for losses suffered by any party because of the information published on this website. Finally, all written content is the property of Dividends Diversify LLC. Unauthorized publication elsewhere is strictly prohibited.
Thanks For Reading My Views About Utility Forecaster