Can The Coca Cola Dividend Hold Up In Tough Times?
It's time for a Coke dividend review.
Let's take a close look at all of the Coca Cola dividend metrics. We will do this by working through a Coca Cola stock analysis.
Is Coca Cola a good dividend stock? Are Coca-Cola shares (NYSE: KO) a good investment? Are Coke's shares a buy right now?
I want to answer these questions for you and many more.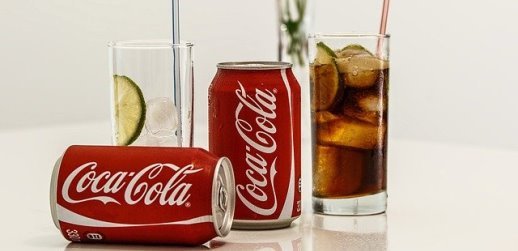 Let's cover 2 of them right away. They will serve as key highlights from the rest of this Coca Cola stock analysis.
Is Coca Cola A Good Dividend Stock?
Coke has paid quarterly dividends since 1920. And, management been increasing the dividend annually since 1963.
The company has strong brand recognition. Combine all of these facts with Coke's consistent business model and my answer is yes. Coca Cola is a good dividend stock.
Are Coca-Cola Shares A Good Investment?
Investments, including dividend stocks, should always be evaluated against one's investment objectives. If your objectives include:
Current dividend income
Future dividend growth
Long-term share price appreciation
Then, yes. Coca Cola shares are a good investment.
Next up, let's address a big issue that's been on my mind as a dividend investor…
Analyzing Coke Stock Using A Long Term View
The unprecedented events of 2020 have taken a toll on Coke's business. Why? Because many soft drinks are consumed away from home.
First of all, Coca-Cola's beverages are enjoyed in restaurants, theatres, and sports venues. Furthermore, many of these places have been temporarily shut down. Finally, this has had a negative impact on Coke's performance.
I've been a long time Coke shareholder. And I hope to continue holding forever.
So, I will take the long term view while completing this Coca Cola stock analysis. I'm assuming our world will return to a mostly normal state sometime in 2021 or 2022.
Thinking long-term is 1 key to becoming a successful dividend investor.
So, with that long-term approach in mind, let's dive into our Coca Cola stock analysis and dividend review right now.
Disclosure: At no cost to you, I may get commissions for purchases made through links in this post.
Company Background
Coke is a leading beverage company. They own some of the world's most well known and powerful brands.
Their namesake product, Coca Cola, was created in 1886. It was invented by a doctor. And first sold in an Atlanta, Georgia pharmacy selling beverages and other convenience items.
Since then, the product and especially the company behind it have evolved. Currently, Coke has a large portfolio of beverage brands that include:
Coca-Cola
Diet Coke
Minute Maid juices
Honest Tea
Dasani
Glaceau water drinks
Power Ade sports drinks
Source: Coca-Cola Company Brands
Coke's Business Objectives
Coke is unlike Pepsi (NASDAQ: PEP), which has a large snack food component to its business.
Target Beverage Categories
In contrast, Coke's vision is to build a total beverage company. They desire to be a dominant player in several beverage categories:
Sparkling soft drinks
Juice, dairy, and plant-based beverages
Hydration products
Tea and coffee
Energy drinks
Coke's Category Growth Tactics
The company seeks to grow in these categories through:
Product and packaging innovation
Deeply penetrating emerging international markets
Making disciplined investments in both new and mature products
Long-Term Financial Targets
Coke's management believes that by successfully achieving their business objectives they can deliver the following annual financial targets:
4-6% organic revenue growth
6-8% operating income growth
7-9% earnings per share growth
Source: Coca Cola financial strategy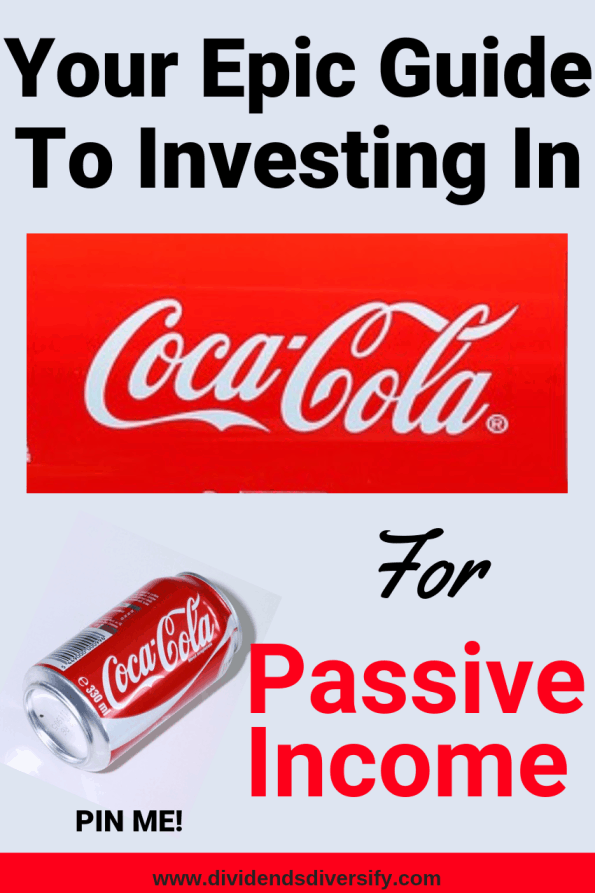 Who Owns The Most Shares In Coca Cola?
We are going to dig into Coke's dividend metrics in a moment. But first, a fun fact.
According to CNN Business, Berkshire Hathaway holds the most shares of Coca-Cola stock. As an investor, it's good to know you have Warren Buffett on your side.
Berkshire Hathaway, Mr. Buffett's company, knows how to find and identify good dividend stocks. The company is a big investor in some of the other stocks I cover here at Dividends Diversify.
iPhone maker Apple comes to mind immediately. Other stocks Berkshire owns include Kraft Heinz in the packaged food sector. And JPMorgan Chase & Co. in the banking area.
And just for the record, the investment company Vanguard is the 2nd largest shareholder in KO shares. Because Coca Cola stock is held in many Vanguard exchange-traded funds and mutual funds.
Facts And Figures About The Coca Cola Dividend
Next, let's review everything we need to know about the Coke dividend. Because knowing how a stock dividend works matters! Especially for Coca Cola.
How Much Is The Coca Cola Dividend Per Share?
First of all, on an annual basis, the Coke stock dividend payout is $1.68 per share.
Coke Dividend Yield
The company's dividend payout provides a 3.3% Coke dividend yield at the recent stock price.
On the surface, Coke's dividend yield looks okay to me. Regular readers know I prefer buying stocks with dividend yields between 3-5%.
But, there is much more to dividend investing success than high dividend yields. So, let's keep digging into Coke's dividend.
Does Coca Cola Pay Monthly Dividends?
Coca Cola does NOT pay a monthly dividend. Of course, there are ways to get dividends every month.
One such way is to invest in stocks that pay monthly dividends. Realty Income is my favorite company that does so. They are known as the monthly dividend company.
And there is another way. You can construct your dividend income portfolio to achieve the goal of receiving consistent amounts of monthly dividends.
Monthly dividends are a great topic. But, let's get back to our next series of questions and answers about Coca-Cola dividends.
How Often Does Coca Cola Pay Dividends?
Coke pays dividends 4 times per year. This is frequency is typical for most US-based dividend stocks.
What Months Does Coca Cola Pay Dividends?
On the other hand, the company's dividends are not quarterly or every 3 months. Coca Cola dividends are paid in April, then July, October, and December.
This is an unusual dividend payment pattern. Not one I've seen followed by other dividend stocks like Coca-Cola.
Coca Cola Ex Dividend Date
As an investor in Coke, to receive the next stock dividend payout, you must complete your purchase by the ex-dividend date. Coca-Cola's ex-dividend date falls in the month PRIOR to when it pays dividends.
During March, June, and July, Coke's ex-dividend date is around the 13th day of the month. In November, it is the last business day of the month.
The ex-dividend date is slightly different each quarter. So, it's best to check Coke's dividend information on its investor relations website. You can get the exact date for each dividend payment there.
Coke Dividend History
Coca Cola has a very long and proud dividend history. It is one of those types of companies, where over the long run, good money can be made from dividends.
Thus, I want to cover a couple of important points on the topic of dividend history next.
When Did Coca Cola Start Paying Dividends?
Coke's initial public offering (IPO) of stock was on September 5, 1919. The company started paying dividends in 1920. And, has paid a dividend every quarter since then.
It is very clear that dividends are highly relevant to this company's culture of this company
How Many Years Has Coke Increased Its Dividend?
Coke has been increasing dividends annually every year since 1963.
This may just be a coincidence. But another stock I own and cover at Dividends Diversify has a similar dividend increase streak.
Who is that? Johnson and Johnson (JNJ).
Furthermore, this streak of dividend increases qualifies Coca Cola as a Dividend King. Dividend Kings are those rare and special companies who have increased their dividend payouts for at least 50 consecutive years.
Are you interested in Dividend Kings? They are a great resource if you are looking for investment ideas.
Then, here are a few others that I have reviewed. They typically include companies that provide essential goods and services that never go out of favor.
Dividend Kings: Consumer Goods Sector
Dividend Kings: Industrial Sector
Dividend Kings: Food Sector
Consistent performance is key to becoming a Dividend King. It is impossible to increase dividends for 50+ years without a stable and consistent business model.
Are you still looking for more investment ideas?
I use the Simply Investing Report. It is full of high-quality dividend stock recommendations. You can learn more about Simply Investing here.
Now, let's get back to our Coca Cola stock analysis and dividend review…
We know that Coke has a long and impressive dividend history. But, what does the Coke dividend growth rate look like? Let's look into that next.
Coca Cola Dividend Growth Rate
As the table below shows, Coke's dividend growth rate has been slowing. The 2020 dividend increase announcement confirmed this trend. It was just a 2.5% bump.
Table 1: KO Compound Annual Dividend Growth
| | | | |
| --- | --- | --- | --- |
| 1 Year | 3 Years | 5 Years | 7 Years |
| 2.5% | 3.5% | 4.4% | 5.6% |
We will look at the business fundamentals to see why in just a moment. But first, a few words on Coke's dividend policy.
Coca Cola Dividend Policy
I like it when a company communicates its intention for future dividends. And Coke does not disappoint me in this regard.
According to the company's financial strategy, management's stated intention for the dividend is as follows.
"Continue to grow dividend with a target of 75% free cash flow payout over time."
I like that Coke has included the word "grow" in its dividend policy statement. Dividend growth is important to me as a dividend investor.
Okay. Now we know a lot about Coke's dividend.
Let's check on some important business fundamentals next. Maybe they will shed some light on why Coca-Cola's dividend growth is slowing.
Revenue Trend
The chart below shows that Coke's revenue has dropped significantly over the past several years.
Chart 1: KO 7 Year Revenue Trend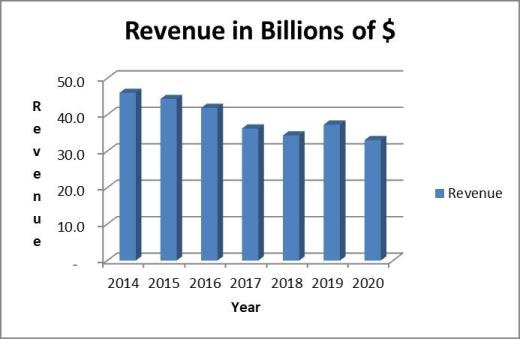 Refranchising The Bottling Operations
The decrease in revenues is primarily due to selling its company-owned bottling operations to independent businesses.
The return to local bottling ownership was known inside the company as "refranchising." The local bottlers sell and distribute Coke's drinks to stores in every community.
In 2017, Coke completed the refranchising of the United States bottling system along with the bottling operations in China. And they helped create a new bottling partner to serve most of Japan.
Other Revenue Headwinds
In addition to declining revenues from refranchising, they have faced revenue pressure from foreign currency translation. This is due to a stronger US dollar.
And, Coke has suffered declining sales volumes. Reduced demand is partly a result of shifting consumer preferences away from carbonated beverages.
The refranchising effort is now complete. So, Coke's revenues started to stabilize in 2018.
But the events of 2020 have put a damper on revenue growth for the time being. Looking long-term, management expects revenue to grow low to mid-single-digit percentages in future years.
Coca Cola Dividend Payout Ratio Based On Earnings
Coke's accounting earnings are hard to interpret. They are full of one time adjustments. Some of these adjustments are for tax law changes in addition to gains and losses from the sale of their bottling operations.
In the chart below, I normalized 2017 earnings to take out some of these impacts. They were too large to ignore during that year.
Chart 2: KO Dividends Versus Earnings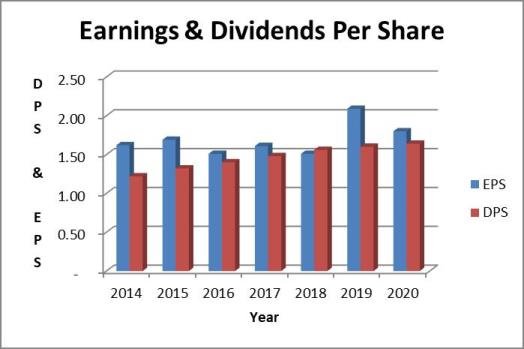 Until 2019, earnings had been declining. This was also mainly due to the sell-off of the bottling operations.
By selling the bottling operations, Coke has gone through a big transformation. They have become a smaller and less capital intensive business.
On the other hand, profits as a percentage of sales have increased. However, profits on an absolute basis have been negatively impacted.
Similar to revenues, earnings are expected to stabilize and grow now that the refranchising effort is complete.
With all of that in mind, the Coca Cola dividend payout ratio has averaged out to be about 90% of earnings during the last several years.
90% is a high dividend payout ratio. Since Coke's earnings are so erratic, let's look at Coke's dividends versus free cash flow and see what that tells us.
Since our dividends are paid in cash. This evaluation is critical.
Coca Cola Dividend Payout Ratio Based On Cash Flow
The bottling transition resulted in profit and cash flow reductions. That created a very high dividend payout ratio in both 2017 and 2018.
Chart 3: KO Dividends and Cash Flow Trend
Most noteworthy, dividends paid exceeded free cash flow in those years. I believe this is the primary reason Coke's dividend growth has declined.
So, it was a good sign to see Coke's dividend payout ratio decrease in 2019. But, 2020 saw it increase again closer to 90%.
Coca Cola Dividend Growth Rate Forecast
As I have mentioned, management has communicated a plan for future dividends.
They intend for their regular and recurring dividend payments to grow as a function of free cash flow. And target a 75% payout ratio based on the free cash flow over time.
Coke nearly achieved this objective in 2019. But, as expected fell well short in 2020.
Coca Cola dividends, as a percentage of the free cash flow, were significantly higher than 75% in 2020. So, what does all of this mean for future dividend growth?
First of all, I expect near-term dividend growth to be very low. On the other hand, I expect long-term dividend growth to be much better. Remember that I am assuming the world will return to a more normal state sometime in late 2021.
So, I'm taking a long-term position. And will use a 5% long-term dividend growth rate for planning purposes.
My Coke dividend forecast mainly takes into account 3 things. First, Coke's financial growth targets. Furthermore, the company's stated dividend policy. Finally, the reopening of global economies.
Coke Financial Position
Let's take a look at the company's financial position. Then I will have the last piece of information to form a judgment about Coke's dividend safety.
Debt & Capital Structure
Coke carries a large amount of debt. Their debt to equity ratio checks in at a relatively high 2 to 1.
As a comparison, Pepsi's debt to equity ratio is also pretty high.
Credit Ratings
Coke has an A1 and A+ credit rating from Moody's and S&P, respectively.
Source: FINRA Bond Center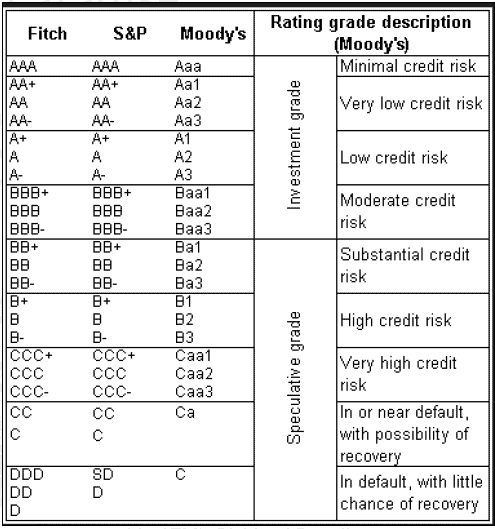 Both of these are excellent ratings and are deemed "investment grade – low credit risk" as shown in the table above.
Financial Position Summary
In summary, Coke's debt levels are slightly troublesome to me. Offsetting my concerns are the high credit evaluations. And, the consistency of the free cash flow generation from Coke's business.
Management has also stated in their investor materials their objective to reduce debt leverage in future years.
Coca Cola Dividend Safety
Even with the events of 2020, due to Coke's overall financial strength and stability, their dividend appears safe from a reduction.
However, until the global economy fully re-opens, dividend growth will likely remain low.
I support my view regarding high dividend safety because of the following factors:
Coke will go to great lengths to protect its status as a Dividend King
Strong credit ratings by the major rating agencies
Consistency of cash flows
The drag from transforming the business through refranchising is over
Coke Stock Valuation
Let's judge value in several ways:
Dividend Discount Model
Price to earnings ratio
Morningstar fair value estimate
Dividend Yield
Coke Dividend Discount Model
The single-stage dividend discount model considers several factors I have discussed thus far.
The current annual dividend payment
Projected long-term dividend growth
My desired annual return on investment – 9%
Using these assumptions, the dividend discount model example calculates the fair value of Coke stock at $44 per share.
Coke Stock Price to Earnings Ratio
The Coke stock price to fiscal year 2020 earnings is in the high 20s.
This looks a little pricey. But not unreasonable. Most high-quality dividend growth stocks command price to earnings multiples in excess of 20.
Morningstar Fair Value Estimate For Coca Cola Stock
The investment analysis firm Morningstar believes Coke is fairly valued at $54 per share.
Morningstar puts its faith in Coke's substantial brand power and long-term future earnings potential. Now that the bottling refranchising effort is complete.
I use Morningstar to check my dividend stock analysis. And get a different and fresh perspective. You can get a free trial of Morningstar here.
Coke Dividend Yield As A Valuation Basis
I like dividend yields in the 3-5% range to build passive income from dividends. And with Coke's low dividend growth, I would like to be at the higher end of my desired dividend yield range to justify additional purchases.
I personally would only buy more Coke stock at a dividend yield of at least 4%. A 4%+ dividend yield would give us a Coke stock price of $41 per share.
Is Coke Stock Overvalued?
We have looked at a number of valuation methodologies that suggest a range of values for Coke stock.
Here is a summary:
Dividend discount model – $43 per share
PE ratio – premium valuation for a slow-growth company
Morningstar fair value – $54 per share
Dividend yield to 4% target – $41
I believe Coke stock is slightly overvalued. For me, a good value lies at the low end of the range indicated above.
So, for my personal buy target, I will use $41 per share. That price provides a nice dividend yield of 4%. And will make me much more eager to make a purchase.
Before I wrap up, I want to make sure I cover all of the questions I posed at the beginning of this article. Here is one question I frequently get from readers.
How Do I Buy Coca Cola Dividends?
Investors most commonly buy stock through brokers. I buy and sell stocks using the Webull app. It is a great tool and it is free to set up and use.
It takes just a few minutes to set up your account. Then, link your bank account. And deposit some cash.
For a limited time, Webull is giving away free stock. So open and fund your Webull account today. Then you will be ready to buy Coke stock.
Don't have a lot of money? That's okay.
You can buy one share of Coke for about $50. When Coke pays dividends, they will be deposited directly into your Webull account.
Then, as your finances grow, you may need a tool to see your entire financial picture. You may have investments in multiple accounts.
Plus, you need to manage your spending. And assess your readiness to retire.
For this task, I use Personal Capital. It's completely free to sign up and use.
Coca Cola Stock Analysis & Dividend Review: Final Thoughts
Coke has completed a major business transformation. The company is now smaller, more focused, less capital intensive, and generates higher profit margins.
Short-term, management must navigate reduced consumption away from home. Long-term, they need to leverage their product portfolio and brand power across multiple beverage categories and distribution channels. In order to grow profits and cash flow to support a rising dividend.
Coke's been one of my long-term "buy and hold" investments in my dividend growth stock investment portfolio. I intend to hold for the long term.
At the current stock price, the combination of "lowish" dividend yield and slow dividend growth is not compelling to me. I would consider add-on purchases only if the share price fell to $41 per share or less.
Further Reading About Dividend Investing And Dividend Stocks
My Favorite Investing And Personal Finance Resources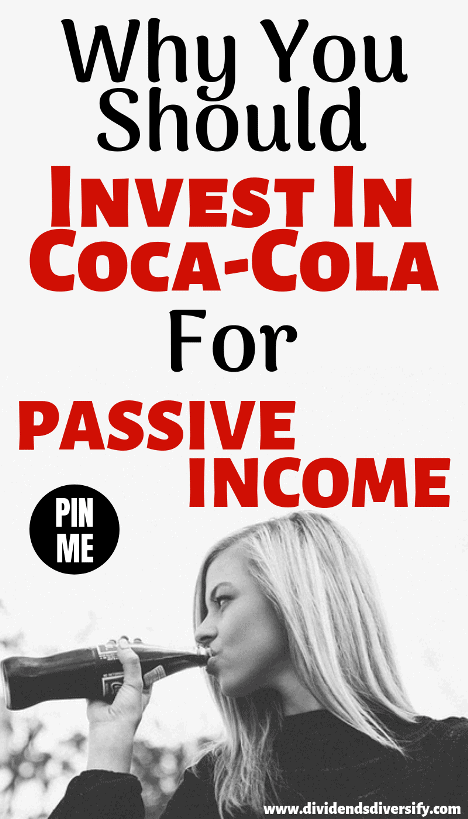 Disclosure & Disclaimer: I am not a licensed investment adviser, financial adviser, or tax professional. And I am not providing you with individual investment advice, financial guidance, or tax counsel. Furthermore, this website's only purpose is information & entertainment. And we are not liable for any losses suffered by any party because of information published on this blog.
I own Coca Cola stock and collect the Coke dividend.