Coke Dividend Stock Analysis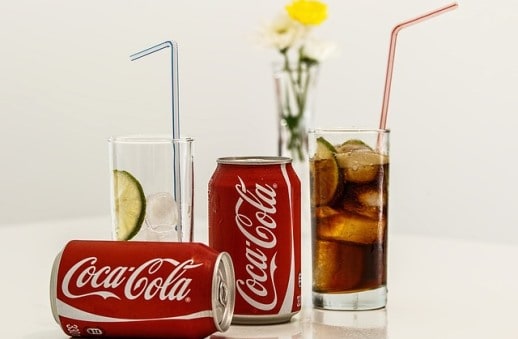 A few weeks ago I did a dividend deep dive of PepsiCo (PEP). As a result, a few readers asked me if I remembered the Pepsi challenge. That's when Pepsi's advertising focused on a blind taste test to show that cola drinkers preferred the taste of Pepsi over Coke.
On the few occasions where I enjoy a cola without a blindfold, my choice is Diet Coke.  But putting my beverage preferences aside, I thought it right to put The Coca-Cola Company (KO), or Coke for short, through a different sort of challenge.  That being a dividend deep dive of the company's stock.
Disclosure:  This article includes a referral link.
COMPANY BACKGROUND
Coke is one of the world's leading beverage companies. Their namesake product was created at an Atlanta, Georgia pharmacy in 1886. Since then, the product and especially the company behind it have evolved. Coke now has a large portfolio of beverage brands that include:
Coca-Cola

Diet Coke

Minute Maid juices

Honest Tea

Dasani

Glaceau water drinks

Power Ade sports drinks
COKE DIVIDEND YIELD
Coke is paying an annualized forward dividend of $1.56 cents per share. This Coke dividend yield is 3.4% at the recent price of $46.50 per share.
COMPOUND ANNUAL DIVIDEND GROWTH RATE
| | | | |
| --- | --- | --- | --- |
| 1 Year | 3 Years | 5 Years | 7 Years |
| 5.7% | 6.7% | 7.7% | 7.7% |
Earlier this year, the Coke dividend was increased by 5.4%. Coke has paid a quarterly dividend since 1920. And has increased dividends in each of the last 55 years. However, the dividend growth rate has slowed in recent years.
REVENUE

Coke's revenue has dropped significantly over the past several years. The decrease is primarily due to selling its company owned bottling operations to independent businesses. This return to local ownership is known inside the company as "refranchising." The local bottlers, sell and distribute Coke's drinks to stores in every community.
In 2017, Coke completed the refranchising of the United States bottling system along with company owned bottling operations in China. And they helped create a new bottling partner to serve most of Japan.
In addition to declining revenues from refranchising the company they have faced revenue pressure from foreign currency translation. And from changing consumer preferences away from carbonated beverages.
With the refranchising effort complete. Coke's revenues are expected to stabilize at about $32 billion for 2018. And then grow low to mid single digit percentages in future years.
COKE DIVIDEND, EARNINGS AND PAYOUT RATIO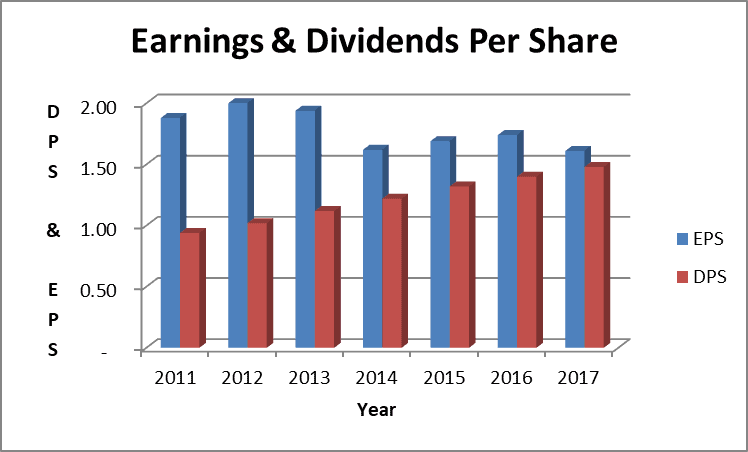 Please note that for comparison purposes, 2016 and 2017 earnings have been adjusted for gains and losses associated with the one time sales of the bottling operations. In addition, 2017 earnings have been adjusted for non cash write offs related to the recently enacted tax cut and jobs act.
With these adjustments, earnings have declined over the past several years. This is also mainly due to the sell off of the bottling operations.
By selling the bottling operations, Coke has gone through a big transformation. They are becoming a smaller and less capital intensive business. In addition, profits as a percentage of sales are expected to increase. However, profits on an absolute basis have been declining.
This transition has created a very high dividend payout ratio. Most noteworthy, in 2017, dividends paid exceeded free cash flow. A lower dividend payout ratio is a positive metric. It shows the company has ample room to raise the dividend in coming years. Or, withstand an earnings drop with out having to reduce the dividend.
Even with the high payout ratio, due to Coke's overall financial strength and stability, the dividend appears safe from a reduction. However, until profits begin to rise again, dividend growth will likely remain in the 3-5% range over the next few years.
VALUATION & CONCLUSION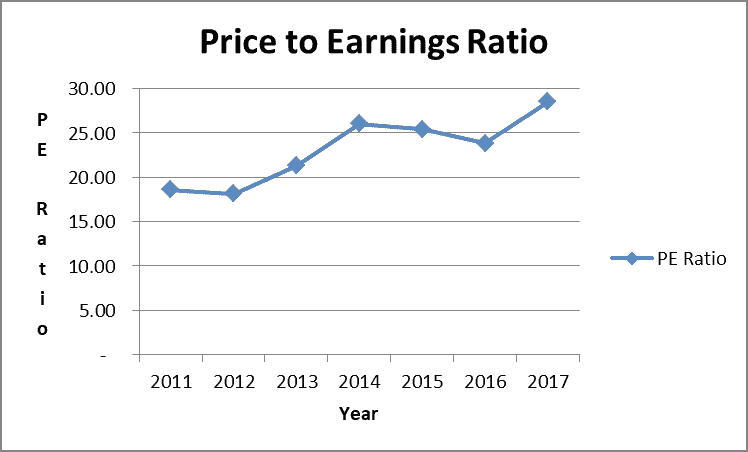 Coke's stock price has marched steadily higher over the past several years. The rising stock price coupled with falling earnings have resulted in a rising and relatively high PE ratio. A lower ratio is typically better for the investor. It reflects a better investment value.
WRAPPING IT UP
Coke is in the latter stages of a major business transformation. The company expects to be smaller, more focused, less capital intensive and produce higher profit margins.
The company holds a mid size position in my dividend growth stock portfolio. I intend to hold for the long term. At the current stock price, the combination of dividend yield and relatively low dividend growth is not compelling to me. I would consider add on purchases if the share price fell to $39 per share or less.
EMPEROR INVESTMENTS
If selecting individual dividend stocks is not for you, check out Emperor Investments, a robo-advisor that builds dividend stock portfolios for you.
Learn more about Emperor and their outstanding service offering in this Dividends Diversify article:
Emperor Investments: A Robo-Advisor that Builds Dividend Portfolios!

And for a limited time, Emperor is offering your first 6 months free of charge? You can sign up right here: Sign Up!
THE PEPSI CHALLENGE
To sum it up. I'll take a Diet Coke to drink, but right now I prefer Pepsi for my investment dollars.
OTHER RELATED ARTICLES
I hope you liked this post. If so, here are a couple others that you may find interesting:
BE SURE TO SUBSCRIBE
As part of your subscription to Dividends Diversify, you will get 20 wealth building and investment tips free! In addition, never miss a new post. I will send a weekly email to all subscribers with a link to the current weeks new content. Last but not least, thanks for visiting.
BEFORE YOU GO
Are you a Pinterest user? Then be sure to follow Dividends Diversify on Pinterest by clicking this link: Dividends Diversify Pinterest Home Page. Then clicking the red follow button on the Dividends Diversify Pinterest home page.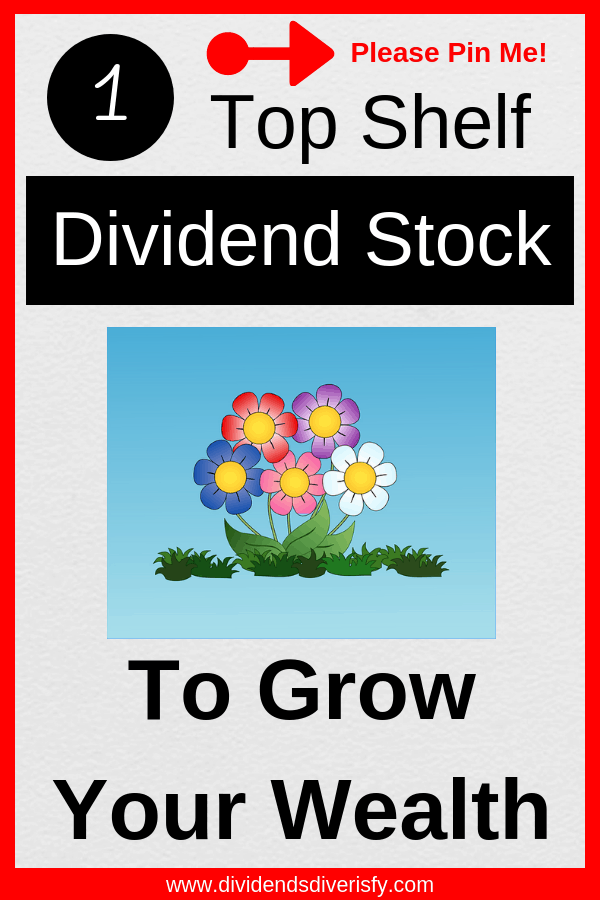 Disclosure & Disclaimer
As of this writing, I am long KO and the Coke dividend. Always remember that the information on this site is for educational and entertainment purposes only. The information is not to be used as investment advice specific to your circumstances. Consult your personal investment and/or tax advisers prior to investing money. Please realize you are solely responsible for any investment gains or losses as a result of the investments you enter into. You can find additional information under this site's disclaimer tab: Disclaimer & Privacy Policy.