How To Invest In Utility Stocks With High Dividends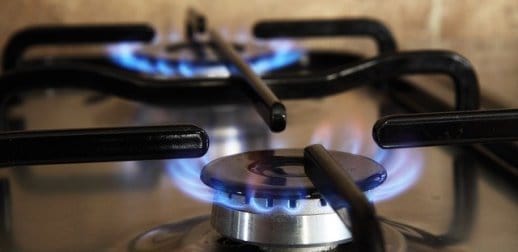 Let's do a deep discussion about investing in utility stocks that pay dividends.
Why? Because utility stocks are a staple of many dividend investors' portfolios. They are a means to generate predictable dividend payments.
The Dividends Diversify model stock portfolio holds 6 utility stocks. We will cover investing in those specific utility stocks in a moment.
But first, let's dig into how to invest in utility stocks. And then we will review 6 utility stocks to buy for the long term. After all, most diversified dividend investment portfolios include at least 1 utility stocks.
I own each of the utility stocks that we will review. And I have been investing in utility stocks for more than 40 years.
If you are a regular reader, you know the story by now. My Dad helped me invest my earnings from mowing lawns and delivering newspapers into our local electric utility's dividend reinvestment plan when I was 10.
4 plus decades later, I no longer deliver newspapers. And I only mow 1 lawn, that being my own.
But, investing in utility stocks has always been an important part of my dividend investing strategy. And, I expect that to continue.
So, lets' get on with the Dividends Diversify guide to investing in utility stocks that pay dividends.
Disclosure: At no cost to you, I may get commissions for purchases made through links in this post.
What Are Utility Stocks?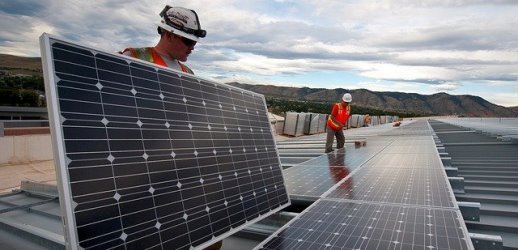 Let's start with a utility stocks definition.
According to the Vanguard utilities exchange-traded fund fact sheet, utility stocks are investment securities of companies that distribute
Or, that operate as independent producers or distributors of these products to consumers and businesses.
Furthermore, utility stocks can include companies that have either nuclear or nonnuclear facilities.
Types of Utility Companies
There are several different types of utility companies.
Electric Utilities
First of all, electric utilities produce, transmit and sell electricity to customers.
Furthermore, some electric utilities are vertically integrated. This means they handle the entire chain of production and supply.
Finally, some get involved with parts of the supply chain. For example, an electric utility may produce power but rely on a partnership with another utility to transmit it and sell it. And, vice versa.
Natural Gas Utilities
Natural gas utilities typically do not produce gas. They buy it from oil and gas drillers. Then, take delivery, store it and provide distribution to customers at a local level.
Water Utilities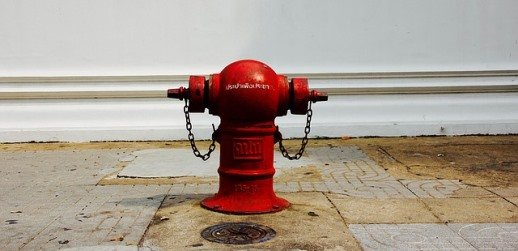 Similarly, water utilities do not produce water. They collect it, sanitize it and distribute water for use in homes and businesses.
Multi-Utilities
Multi-utilities are companies that provide a combination of gas, electricity, or water for consumer and commercial use.
Also, multi-utilities are frequently organized as holding companies. The holding company owns several smaller utilities.
Regulated Utilities Versus Non-Regulated Utilities
Robert Rapier, editor of the Utility Forecaster dividend investment newsletter recently defined a regulated utility for his subscribers. This is what Mr. Rapier had to say…
Most of the US gas and electric utility industries are regulated to some degree. In regulated markets, these utilities have a monopoly. The rates they can charge are approved and regulated by state regulatory authorities.
In a regulated market, a regulated utility can own and operate the entire value chain, from generation through the transmission to customers.
Regulated utilities have less exposure to market volatility. This is because they can request a rate increase if market conditions dictate the need.
On the other hand, during times of high power demand, regulated businesses will be at a competitive disadvantage. Their prices are locked in, while deregulated utilities can charge market prices.
For investors, 2 major advantages of regulated utilities are:
higher predictability
lower investment risk
If a regulated utility needs to raise rates to earn an acceptable return, it will make that case to the regulatory authorities for approval. This is known as a rate case. Regulated utilities frequently go before state regulators to make these cases.
Pros & Cons Of Investing In Utility Stocks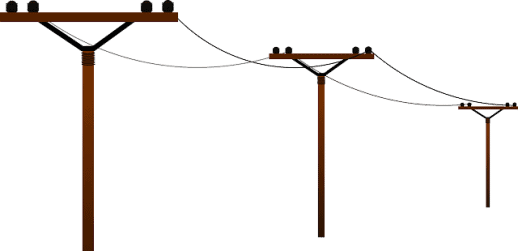 A utility stock investor should be aware of the pros and cons of investing in utility stocks. Let's cover this now.
Advantages of Investing In Utility Stocks
Utilities operate a business model most everyone can understand. We all pay our utility bills each month. And one rule of investing is to invest in companies that you know.
Utility companies provide essential products and services. We all need electricity, natural gas, and water. We need these products no matter the economic environment.
Utility companies require large amounts of capital to operate. This creates natural barriers to competition.
Because utility companies are essential and have limited competition, utility stocks are considered a defensive investment. This means that utility stocks will hold up better in a stock market downturn.
Oftentimes, utility stocks pay high dividends.
Unlike earned income, high dividends from utility stocks receive preferred tax treatment. Thus, by investing in utility stocks, your dividends are taxed at a lower rate than earned income.
Optimize your investment income taxes whenever you can. Doing so will compound your wealth more rapidly.
Disadvantages of Investing In Utility Stocks
Utilities operate in a mature industry. As a result, their dividend growth potential is limited to the economic growth of the communities they serve. Also, utility companies can grow through mergers and acquisitions.
Much of the utility sector is regulated. Hence, profit can be limited by government intervention.
Utility companies have large capital outlays that consume cash flow. And, that cash is normally financed through higher debt and financial leverage.
Utility stocks are not immune to share price decreases. These decreases can stem from many factors like:
Decreases in the overall stock market
Poor management decision making
Operational accidents and mistakes
Unfavorable regulatory relationships and rate case decisions
Investing In Utility Stocks And Interest Rates
Utility stocks are negatively impacted by higher interest rates. Higher rates increase interest expense. And, higher interest expense results in lower profits for utility companies and their shareholders. Also, higher interest rates increase the attractiveness of competing investments.
Are Utility Stocks Safe Investments?
Any investment in stocks involves a potential risk of loss. That is the risk of losing all or most of your investment dollars. Investing in dividend stocks is no different.
So, safe is a relative term. Utility stocks tend to be safer than other stocks. But there is no guarantee when investing in utility stocks.
Some utilities fall on tough times and have to reduce their dividend. A stock's dividend safety is important, no matter the industry in which it operates.
A better term for utility stocks is "defensive". We know that utility companies benefit from stable businesses with predictable revenue streams. Even in difficult economic times, people and businesses will demand electricity, natural gas, and water.
So, utility stocks tend to hold up better than other stocks when the market goes down. Furthermore, utility stocks can continue paying consistently high dividends even during a recession.
Are Utility Stocks A Good Investment?
When I get asked a question like this, my answer almost always is: it depends.
Depends on what? Utility stocks can be a good investment, but it depends on your investment objectives.
If your investment objectives include the following, then utility stocks are a good investment. You…
Desire to make high current income from your investments in the form of qualified dividends
Want that income to grow over time
Understand that utility shares normally do not appreciate rapidly especially when the stock market is rising
Prefer defensive investments that hold up better when the stock market goes down
Finally, you don't have to limit yourself to utility stocks. Because there are other good stocks that pay dividends with similar traits. That operating in other business sectors.
Why Do Utility Stocks Pay High Dividends?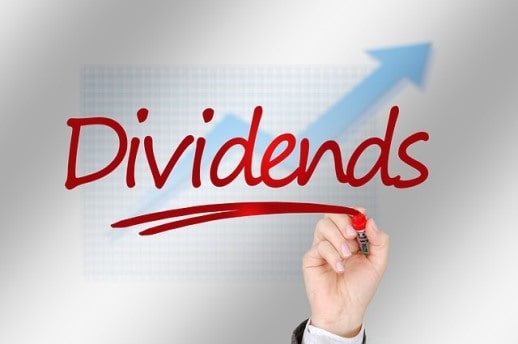 First of all, we know utility companies operate in a mature industry. This situation limits growth in revenue and earnings. So, rapid increases in share prices are unlikely in most cases. Therefore, utility shares pay high dividends as one way to reward their investors.
Secondly, we also know that utility companies operate stable, predictable businesses. This allows for utility stocks to pay out a high percentage of their earnings each year in the form of dividends.
They can do this because management knows that a sudden or unexpected decrease in earnings is unlikely. So, they can set a dividend payment schedule. And stick to it.
How Are Utility Stock Dividends Taxed?
Unlike Real Estate Investment Trusts (known as REITs), utility stock dividends are considered qualified for US tax purposes. The tax rate that you will pay depends on your specific tax situation. You should consult with your tax advisor for information specific to your tax status.
But, here are some general guidelines.
According to Investopedia, the tax rate on qualified dividends for investors that have ordinary income taxed at 10% or 12% is zero! You pay no tax. This is a huge benefit for utility stock dividend investors that otherwise have low incomes.
Furthermore, for those that pay income tax rates greater than 12% and up to 35%, utility stock dividends are taxed at a 15% rate.
Finally, the tax rate on qualified utility stock dividends is capped at 20%. This is for individuals in the 35% or 37% tax brackets.
To summarize, qualified dividends from utility stocks are taxed between zero and 20%. The exact rate depends on your specific tax situation.
How Do You Find And Identify Utility Stocks To Invest In?
There are many sources where you can find dividend stocks from the utility sector. Here are a few to consider.
Media outlets – CNBC or Kiplinger's Personal Finance, just to name a couple, frequently discuss or write about utility stocks. Keep your eyes and ears open for utility stocks you think may be of interest to you.
Dividend stock screeners – Yahoo Finance has a dividend stock screener that I use periodically to generate investment ideas. Select the utility stock sector for your screening criteria and see what you find.
Simply Investing – This is a service that provides high-quality dividend stock recommendations. The Simply Investing Report provides top buys and undervalued stocks for your watch list. And, it is updated monthly.
Read my review: The Simply Investing report for dividend stock investors
Dividends Diversify model portfolio – My model dividend stock portfolio includes 6 utility stocks. I'm going to preview each of them in just a moment.
Utility Bills – Look at your gas, electricity and water bills for your home. Who provides these services to you? Then, do an internet search and see if their stock is available to the public.
How To Research Utility Stocks Before You Invest
Before investing money, it is always a good idea to do your research. And, understand exactly what you are investing your hard-earned cash in.
The importance of doing your research is no different for utility stocks. Even if utility stocks are considered defensive investments.
Here are a few things I research before investing in a utility stock. In other words, these are the questions I want to be answered before committing my money.
What Is The Utility Company's Business Model
What products and services does the utility company provide?
In what parts of the country does it operate?
Is a portion of its business is regulated?
What is the utility's plan for growing revenue and profits?
What Is The Utility Stock's Dividend Yield?
This is the current annual dividend per share divided by the stock price per share.
I like to target dividend yields in the 3-5% range. But, this is just my rule of thumb.
What Is The Historical Dividend Growth For The Utility Stock?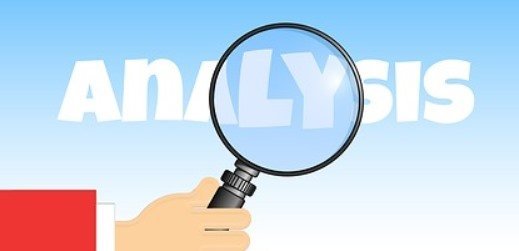 Ask these questions to understand past and potential dividend growth.
How many years in a row has the utility company increased its dividend? What is the percentage of dividend growth over the trailing 1, 3, 5, and 7 year periods? Has the utility communicated its policy for dividend growth?
Dividend yield and dividend growth are often inversely related. In other words, higher dividend yields usually come with lower potential dividend growth. And, vice versa.
What Is The Utility Stock's Dividend Payout Ratio?
For utility stocks, I prefer to review the dividend payout as a percentage of earnings.
It is calculated as the current annual dividend per share divided by earnings per share for the most recent year.
A lower dividend payout ratio is usually better. However, it is not uncommon for utility stocks to have high dividend payout ratios greater than 80%. Some even have payout ratios of more than 90%.
What Is The Utility Company's Credit Rating?
Since utility companies borrow large amounts of money, knowing their credit rating is important.
I want to see an investment-grade rating from one or more of the major credit rating agencies. S&P and Moody's are the two agencies I use.
What Is The Utility Company's Debt to Equity Ratio?
Most utility stocks carry a debt to equity ratio of greater than 1. All that means is that they finance more of their assets with debt. Rather than financing from earnings or cash from selling stock to the public.
Since utility stocks pay out most of their earnings in the form of dividends, earnings are not a viable source for financing. Furthermore, it is prudent to only issue so many utility shares of stock to the public.
So, debt financing becomes a logical choice for a couple of reasons. First of all, interest expense on the debt is tax-deductible. And, we have experienced many years of low-interest rates. So, the cost of debt is low.
It is only when the debt to equity ratio starts to exceed 1.5 to 1 that I may get a little concerned. It may indicate a deteriorating financial position.
What Is The Utility Stock's Price To Earnings Ratio?
A stock's price to earnings ratio is calculated as the stock price per share divided by annual earnings per share. The calculation will normally yield a number between 10 and 30.
A lower price to earnings ratio is usually better. It indicates that the utility stock is a better value for your investment dollars.
But the real benefit of knowing a utility stock's price to earnings ratio is for comparison purposes. How does it compare to the stock market as a whole? And, how does a specific utility stock's price to earnings ratio compare to other utilities in the utility stock sector?
Read more: A comprehensive guide to researching dividend stocks
Now You Are Ready To Buy Utility Stocks
Most people invest in utility stocks using a brokerage account. I have an account with Webull. And I recommend Webull if you are looking for a brokerage account.
Why? When you sign up with Webull, you get free stock. That's right free stock. And, the Webull stock trading app is fast and easy to use.
Read my review about Webull for online stock trading.
Investing In Utility Stocks That Pay Dividends
We now know about utility companies and their stocks. Furthermore, we know how to identify utility stocks and how to invest in utility stocks. Finally, utility stock investors need a brokerage account and Webull is my go-to choice.
So let's change our course and talk about 6 specific utility stocks to buy…
Investing In Utility Stocks: 6 Utility Stocks To Buy For Long Term Investors
Each of these utility stocks is part of my model dividend stock portfolio. And, I have linked to my detailed dividend stock review. The review articles provide more information for each utility stock that follows.
Investing In A Utility Stock For High Dividend Growth: NextEra Energy
NextEra Energy (NYSE: NEE) is one of the largest electric power and energy infrastructure companies in North America. The company is also a leader in the renewable energy industry.
NextEra has two primary businesses: Florida Power & Light (FPL) and NextEra Energy Resources (NEER).
FPL is the largest electric utility in the state of Florida and one of the largest electric utilities in the U.S.
FPL's strategic focus is centered on investing in generation, transmission and distribution facilities.
They strive to deliver on their goals of:
Low utility bills
High reliability
Outstanding customer service
Clean energy solutions
FPL has more than five million customers.
NEER is the world's largest producer of renewable energy. This energy is sourced from the wind and sun.
NEER's strategic focus is on the development, construction, and operation of long-term contracted assets throughout the US and Canada. These assets include renewable generation facilities, natural gas pipelines, and battery storage projects.
What I Like About Investing In NextEra Energy
Like other solid dividend stock investments, NextEra has had many years of high dividend growth. Over the past 7 years, NextEra's dividend has been increased by management on average more than 11% per year.
And, management is on record that they intend to increase the dividend by 10% each year through 2022.
What To Watch Out For When Investing In NextEra Energy
NextEra stock normally carries a high price to earnings ratio. The stock rarely goes on sale. It has the highest stock price to earnings ratio of the 6 utility stocks we are reviewing today.
Furthermore, NextEra's dividend yield is low as compared to other utility stocks. NextEra's dividend yield is usually around 2%.
Read more: NextEra Energy for high dividend growth
Investing In A Defensive Utility Stock – Wisconsin Energy Group
Next up, Wisconsin Energy Group (NYSE: WEC).
WEC, a Fortune 500 company, is one of the largest electric generation, distribution and natural gas delivery holding companies in the United States. This utility company provides energy services to more than 4.5 million customers in Wisconsin, Illinois, Michigan, and Minnesota.
WEC is an example of a multi-utility. It does business through several energy companies and subsidiaries that operate:
70,100 miles of electric distribution lines
50,000 miles of natural gas transmission lines
7,300 megawatts of power plant capacity
What I Like About Investing In WEC
WEC is conservatively managed.
It carries a high investment-grade credit rating of A- from S&P. WEC has a debt to equity ratio of just 1.2 to 1. And, WEC's dividend payout ratio is only 67%.
All of these characteristics mean WEC is one of the most defensive utility stocks you can find. Plus, WEC has an attractive dividend growth rate of more than 8% over the past 5 years.
What To Watch Out For When Investing In WEC
Similar to NextEra, WEC often trades at a high price to earnings ratio. Furthermore, the Simply Investing report currently rates WEC as overvalued. Finally, WEC stock carries a lower dividend yield of less than 3%.
Read more: Wisconsin Energy Group, a defensive utility stock
Learn more about the Simply Investing report for high-quality dividend stock recommendations.
Investing In A Stable Utility Stock – American Electric Power
Let's move to our next featured utility stock: American Electric Power (NYSE: AEP).
AEP calls itself a "premier regulated energy company". They make money primarily by producing, transmitting and selling electricity to customers in 11 states centered around Ohio in the Midwestern United States. And, Texas in the South.
AEP is focused on regulated growth initiatives. Most of the company's capital spending plan for the next several years is targeted at regulated investments. So, maintaining positive relationships with regulatory decision-makers is very important for AEP's future.
What I Like About Investing In AEP
AEP has a low dividend payout ratio of 65%. This should give it plenty of room to increase the dividend in future years.
Investing in AEP means a 3%+ dividend yield and a 6% projected annual dividend growth rate. Therefore, AEP stock represents an attractive combination of current dividend yield and future dividend growth.
What To Watch Out For When Investing in AEP
It's hard for me to come up with many negatives about AEP. It is one of the slowest, steady, stable consistent stocks you can find.
Okay, so AEP is a very boring utility stock. And, if I had to pick one more thing to watch out for, AEP's debt to equity ratio is a little on the high side at 1.4 to 1.
Read more: AEP for steady, stable dividends
One Of My Long Time Favorite Utility Stocks To Buy – Dominion Energy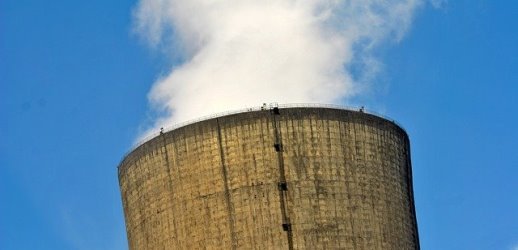 Out next utility stock is Dominion Energy (NYSE: D).
Dominion Energy is one of the largest producers and transporters of energy in the United States utility sector.
Headquartered in Richmond, Virginia, they have nearly 7.5 million customers in 18 states. Assets are approaching $100 billion focused on:
Electric generation, transmission, and distribution
Natural gas storage, transmission, distribution, and import/export services
Solar energy generation
Dominion has 3 primary operating segments.
First of all, the Power Delivery Group distributes electricity to North Carolina and Virginia.
The Gas Infrastructure Group distributes, transmits, and stores natural gas to both residential and industrial customers. Service territories include Ohio, the Southeastern United States, and the Rocky Mountain region. The company has stated its intent to exit this business.
Finally, the Power Generation Group also manages the company's fleet of power generating stations. Power sources include renewables like water, wind and solar. And more traditional power sources like nuclear, gas, coal and oil.
As you can see, Dominion Energy is a vertically integrated, multi-utility.
What I like About Investing In Dominion Energy
Dominion has traditionally had a high dividend yield.
This provides for a nice stream of current income. You can use that dividend income to fund living expenses. Or, reinvest back into utility stocks and other dividend stocks of my choosing.
I find it positive to have a few higher-yielding dividend stocks in my portfolio for the extra income they provide.
What To Watch Out For When Investing In Dominion Energy
Dominion has a very high dividend payout ratio of over 90%. This comes after many years of substantial dividend increases.
Management recently announced a reduction to the dividend rate for 2021. Dividend reductions happen and utility stocks are not immune to them.
Read more: Dominion Energy dividend stock analysis and review
Investing In A Highly Regulated Utility Stock – Southern Company
Moving right along, here is utility stock #5 of today's review: Southern Company (NYSE: SO).
Southern provides energy to customers in the United States through:
Electric operating companies
Natural gas distribution companies
A generation company serving wholesale customers in all states across American
Furthermore, Southern Company is a nationally recognized provider of energy solutions, as well as fiber optics and wireless communications.
The company's service territories are focused in the Southeastern and Mid-South United States. Altogether, they serve more than 9 million customers across the territories they cover.
What I Like about Investing In Southern Company
Based on customer count, Southern is one of the largest regulated utility companies in America. And, approximately 90% of earnings come from state-regulated businesses.
We know what regulated business means. Remember? It means a high amount of predictability about prospects for the company. And, that usually means less investment risk.
What To Watch Out For When Investing In Southern Company
Southern has struggled with cost overruns from the construction of two new nuclear power plants named Vogtle and Kemper.
Because of the costs related to bringing these projects to completion, the company has had to take on significant amounts of debt. Southern's debt to equity ratio is the highest of the 6 utility stocks we are discussing today. It stands at 1.5 to 1.
Read more: Take a closer look at Southern Company and its dividend safety
Investing In A Utility Stock With A High Dividend Yield – Duke Energy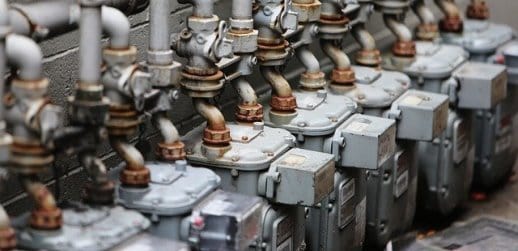 Now, for our last utility stock of the day, Duke Energy (NYSE: Duke)
Duke does the following:
Generates electricity
Distributes natural gas
Produces energy from renewable sources
Electricity: Their electric generating capacity is centered in the Carolinas, the Midwest, and Florida.
Natural gas distribution: They serve more than 1.6 million customers in Kentucky, Tennessee, and the Carolinas.
Commercial business: They own and operate a range of power generation assets in North America with an emphasis on renewable energy.
What I Like About Investing In Duke Energy
Duke has a relatively high dividend yield. It is normally in the 4-5% range.
What To Watch Out For When Investing In Duke Energy
First of all, Duke has a high dividend payout ratio of 80%. Furthermore, the stock's dividend growth is relatively low at 3-4%. And, the high payout ratio will likely keep future dividend growth on the low side.
Read more: Duke Energy stock analysis
Concluding Thoughts On Investing In Utility Stocks And Utility Stocks to Buy
Utility stocks can be an important part of your dividend stock portfolio. They offer attractive dividend income and growth of that income from dividend increases.
However, utility stocks are not without investment risk. Investment risk can come from poor management decision making, poor regulatory relations, or operating miscues.
On the other hand, utility stocks tend to be defensive by nature. They can hold up better in a stock market downturn. Each sells essential products and services like electricity, natural gas, and water that never go out of favor. And, utility companies often operate with limited competition.
Finally, it is important to do your research when investing in utility stocks. Each company and its stock have different risks, opportunities and investment fundamentals.
Resources like the Simply Investing report can help identify and research high-quality dividend stocks.
And remember, you need a brokerage account to buy dividend stocks. Webull is my choice. Sign up with Webull and get a free stock!
Investing In Utility Stocks To Buy For The Long Term – Summary
Here are the 6 utility stocks discussed today. Each of these utility stocks is a holding in my model dividend stock portfolio here at Dividends Diversify.
NextEra Energy
Wisconsin Energy Group
American Electric Power
Dominion Energy
Southern Company
Duke Energy
Further Reading About Investing In Utility Stocks That Pay Dividends
Resources For Making The Most Of Your Utility Stock Investments
The Simply Investing report for quality dividend stock research
Open a Webull brokerage account and get free stock
Author Bio, Disclosure, & Disclaimer: Please join me (Tom) as I try to achieve my goals, find my next place to live, and make the most of my money. However, I am not a licensed investment adviser, financial counselor, real estate agent, or tax professional. Instead, I'm a 50-something-year-old, early retired CPA, finance professional, and business school teacher with 40+ years of DIY dividend investing experience. I'm here only to share my thoughts about essential topics for success. As a result, nothing published on this site should be considered individual investment, financial, tax, or real estate advice. This site's only purpose is general information & entertainment. Thus, neither I nor Dividends Diversify can be held liable for losses suffered by any party because of the information published on this website. Finally, all written content is the property of Dividends Diversify LLC. Unauthorized publication elsewhere is strictly prohibited.
I Invest In All Of The Utility Stocks Mentioned In This Article For Their High Dividends!