Microsoft: A Dividend Stock With A Very Small Dividend Yield
Let's get into the tech sector today with a Microsoft dividend review and Microsoft stock analysis.
Microsoft's products impact our lives on a daily basis. Also, the company and its stock have historically done very well.
Let's find out why. And see if Microsoft is a good dividend stock for our investment portfolios.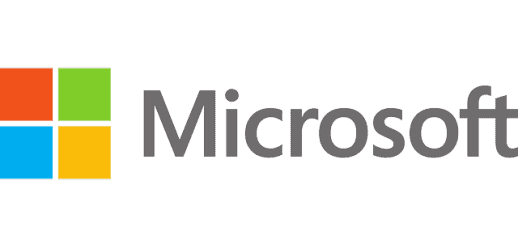 Disclosure: At no cost to you, I may get commissions for purchases made through links in this post.
Microsoft Stock Analysis: Key Takeaways
1. Microsoft is a good dividend stock. Although the dividend yield is on the low side, dividend growth has been consistently strong. And dividend safety is very high.
2. The stock always seems a little pricey to me. It may be just the low dividend yield that makes me think so.
3. Business fundamentals and growth prospects look strong. From my perspective, Microsoft is a solid long-term stock holding for a dividend growth portfolio.
Next, let's dig into all of the details about Microsoft stock and its dividend. It's just a good money management practice to do so.
Whether you are a first-time investor in Microsoft. Or, a long-term owner.
Microsoft Company Analysis: Business Operations
Founded in 1975, Microsoft operates on an international basis. They develop, license, and support a wide range of software products, services, and devices.
Some of these product and service offerings include:
Computer operating systems
Systems management tools
Personal computers
Tablets
Gaming and entertainment consoles
Cloud-based software, services, platforms, and content
Support and consulting services
Source: Microsoft – About
Microsoft Company Analysis: Strategy
Microsoft places emphasis on 3 primary business segments.
Productivity & business processes. This area consists of Microsoft Office products and services, LinkedIn services and subscriptions, and Microsoft Dynamics business solutions.
The Intelligent cloud is composed of public, private, and hybrid server products and cloud services that power businesses.
More personal computing. A "catch-all" for products and services that bring together the needs of end-users, developers, and information technology professionals across all devices. Sales of tablets, gaming devices, and personal computer accessories fall into this category.
Revenue distribution across these strategic areas indicates that all make significant contributions to the business.
Microsoft Stock Symbol
Finally, Microsoft stock trades on the NASDAQ stock exchange. The stock uses the stock symbol MSFT (NASDAQ: MSFT).
Next, let's dig into all of the facts and figures about the Microsoft dividend. This is my favorite part of the Microsoft stock analysis.
Does Microsoft Stock Pay Dividends?
Yes. Of course, Microsoft pays dividends.
And they pay my favorite type of dividend that being cash.
Even though the stock's dividend yield is very small. Microsoft is a dividend stock!
Microsoft Stock Dividend Per Share
Microsoft pays an annual forward dividend. Just like any good dividend stock.
The forward dividend per share is the most recent quarterly dividend paid. Multiplied by the 4 calendar quarters the company pays dividends each year.
Just take the annual forward dividend. And divide it by the stock price to get the dividend yield…
Microsoft Dividend Yield
Microsoft's dividend yield is a little low for my liking. I prefer to collect more dividend income from stocks that I own. Looking to invest in stocks with dividend yields between 3% and 5%.
But, on a positive note, the dividend yield is low for a good reason. What reason is that?
Microsoft's stock price has increased significantly in recent years. And, a stock's dividend yield moves in the opposite direction of its stock price.
How Often Does Microsoft Pay Dividends?
Microsoft pays dividends every 3 months or 4 times per year.
Quarterly dividend payments are typical. At least for a U.S.-based dividend-paying company like Microsoft.
There are other common dividend payment patterns. For example, some stocks pay dividends every month. But, not Microsoft.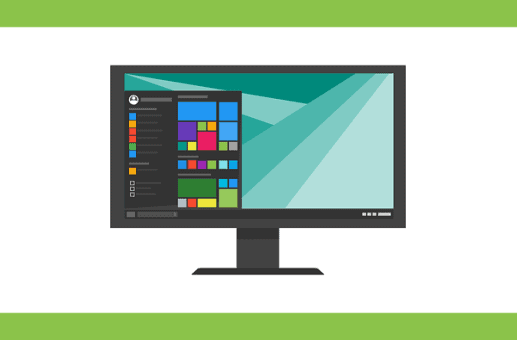 When Does Microsoft Pay Dividends?
Microsoft makes dividend payments in these months: March, June, September, and December.
During these months, the Microsoft dividend is paid on, or around the 10th day.
Sometimes the dividend is paid a little earlier in the month. Sometimes a little later. In other words, the exact day of payment during the designated months varies.
Is the dividend payment date important to you?
If yes. Then it's best to check Microsoft's website after they announce the timing of each quarterly dividend payment.
Microsoft Ex-Dividend Date
As a potential new shareholder or one looking to make an add-on buy. You may want to receive the next Microsoft dividend payout. To do so, you must complete your investment BEFORE the ex-dividend date.
Microsoft's ex-dividend date falls in the month PRIOR to when it pays dividends. The day is usually during the 3rd week of the month. Once again, the date varies.
Refer to Microsoft's website for the precise date. Or its quarterly press release announcing the next dividend.
Microsoft Dividend History
For many years, Microsoft management resisted shareholder pressure to pay dividends. Prior to declaring its first dividend, Microsoft was the only stock in the Dow Jones Industrial average that did not do so.
Finally, in 2003, Microsoft started paying regular cash dividends to shareholders.
Microsoft Stock Is A Dividend Achiever
Since 2003, the company has increased its dividend on an annual basis.
The consecutive annual dividend increases make Microsoft a dividend achiever. Achievers are companies that are on record for increasing dividends at least 10 years in a row.
It is several years off, but I expect Microsoft to become a Dividend Aristocrat in the future. Aristocrats have increased their dividends for at least 25 consecutive years.
Microsoft Dividend Growth Rate
Microsoft is a stock that has delivered steady dividend appreciation over the past several years.
It's common for annual dividend increases to be at least 6-8%. Sometimes a little more. And sometimes a little less.
Recent Microsoft Dividend Increase
And most recently, the Microsoft dividend was increased again.
I mentioned earlier that Microsoft's dividend yield was lower than I prefer for my dividend stocks. When this is the case, I want consistent dividend growth to make more dividends.
Fortunately, that is exactly what we have been seeing from Microsoft's dividend growth.
Microsoft Dividend Policy
Although Microsoft often brings up its track record for returning cash to shareholders, I am not aware of specific communications regarding a dividend policy.
After the 2017 tax cut and jobs act, there was a lot of media hype about cash-rich technology companies returning more capital to shareholders in the form of higher dividends.
When pressed on this subject. Microsoft management would not offer any additional guidance about dividends.
They merely emphasized their track record for returning capital to shareholders. And, said they would continue to do so at an attractive rate.
Although I like it when a company clearly states its dividend policy, this doesn't concern me. Many companies do not communicate such a policy.
Reading into Microsoft's actions, I can tell what their dividend policy is. Not to put words in management's mouth, but here is my interpretation:
Microsoft intends to pay a quarterly cash dividend. They desire to increase that quarterly dividend once per year. And deliver substantial annual dividend growth for their shareholders.
Let's move on to some more information in the Microsoft stock analysis. Specifically, some of the business fundamentals.
How are the fundamentals impacting the Microsoft dividend payout ratio? And what is their financial reporting telling us?
Let's see…
Microsoft Stock Analysis: Revenue Trend
Revenue growth has been impressive in recent years. And, solid growth is projected moving forward.
The company's growth rate is very much in contrast to another tech giant, IBM.
As Microsoft has been much more successful in developing new products and services. But even IBM has been showing signs of turning it around.
Furthermore, for Microsoft, growth from new products and services has been important.
Because the product life cycle of its popular Windows operating system matured over the past decade or so.
Thus, Microsoft is a classic example of a growth stock also paying a nice dividend.
Microsoft Dividend Payout Ratio Based On Earnings
Microsoft's earnings have grown right along with revenue. And the dividend payout ratio stands at a very reasonable level.
A lower dividend payout ratio is generally better. It shows the company has ample room to raise the dividend in the coming years.
Or, withstand an earnings drop. Without having to reduce its recurring dividend payments.
And Microsoft's dividend payout ratio looks good. But, let's cross-check it against free cash flow next.
Microsoft Dividend Payout Ratio Based On Cash Flow
The company generates billions of dollars in free cash flow. And the Microsoft dividend typically consumes just a small portion of it.
With its remaining available cash, management chooses to buy back shares and sometimes reduce debt. Also, maintain a hefty cash surplus on the balance sheet.
Microsoft Dividend Growth Projection
I make a forecast of future dividend growth for all of my dividend stocks. I take into account a number of factors that we have discussed. Specifically:
Past dividend growth
Dividend payout ratio
Dividend history
Stated dividend policy (if management provides one)
Business health & growth strategy
For my planning purposes, I am going to assume the Microsoft dividend will grow 6-8% on an annual basis.
I'm tempted to go a little higher. But, I'm not comfortable that a higher rate is sustainable over the long term. Or, even if it is, that management will choose to allocate more cash to dividend growth versus share repurchases.
I will use the Microsoft dividend growth forecast again in a moment. But now, let's move to the company's financial position.
It's an important aspect of today's Microsoft stock analysis. To do so, we will look at Microsoft's credit rating and debt level.
Microsoft Credit Rating
Knowing a company's credit rating is important. A corporation's credit rating is similar to how your personal credit score works.
Knowing your own credit score is important too. You can check it for free using Credit Karma.
But back to Microsoft. Higher credit ratings mean lower risk to those who lend the company money. Also, higher ratings mean lenders are more likely to get their loans paid back when they are due.
Microsoft really shines in this area. It is 1 of only 2 US-based companies that still have the highest possible credit rating as of the date of this article.
This is represented by a AAA score. As indicated in the chart below, that is investment grade and minimal credit risk.
Credit Score Evaluation Grid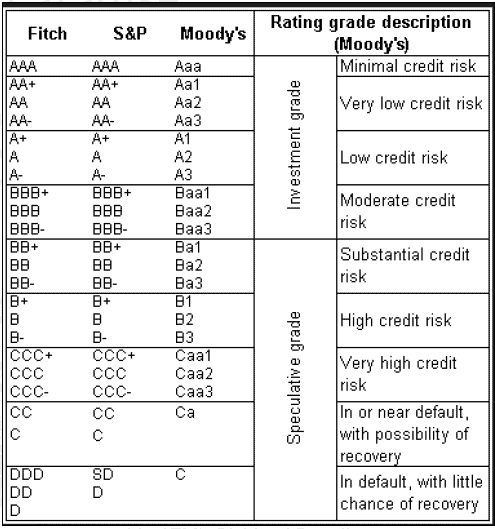 The other US-based company with AAA credit is Johnson & Johnson.
Microsoft Debt To Equity Ratio
Debt to equity sits at a comfortable level too. But can be a little misleading.
Why? When I look at Microsoft's balance sheet, they have enough cash and short-term investments on hand to pay off all or at least a substantial portion of their debt.
That is if they chose to do so. But, I doubt they will.
Overall, Microsoft has a rock-solid financial position. As evidenced by its credit rating, debt levels, and cash position.
Microsoft Dividend Safety
Microsoft's dividend gets the highest of marks for safety from me. It has little risk of reduction for the foreseeable future, in my opinion.
I base this evaluation on:
Excellent business fundamentals
Low dividend payout ratios
Credit ratings
A solid balance sheet
Next up in today's Microsoft stock analysis, is stock valuation.
As dividend stock investors, we don't want to buy a stock that is significantly overvalued.
Microsoft Stock Valuation
I have looked at a few different stock valuation measures to judge Microsoft's stock price. Specifically…
Dividend Discount Model
Price To Earnings Ratio
Simply Investing Report
Microsoft Dividend Discount Model
The single-stage dividend discount model takes into account several factors we have discussed thus far.
And one assumption we have not. My desired annual return on investment.
Microsoft Stock Price To Earnings Ratio
Microsoft stock almost always trades at a high price-to-earnings multiple. Even on forward projected earnings.
So, the stock tends to be a highly valued investment option. Even when compared to other technology stocks.
The market justifiably places a high value on quality and growth. Of Microsoft's current earnings and future profit potential.
Simply Investing Report
Finally, the Simply Investing report judges valuation too.
As part of judging value, Simply Investing uses several metrics. Price to earnings is one of those metrics. So it does not surprise me that Simply Investing usually finds Microsoft stock to be overvalued.
If you are interested, read my full review of the Simply Investing Report. You will find much more about the quality dividend stock analysis that it provides.
Simply Investing follows hundreds of dividend stocks. Providing useful recommendations and analysis to assist you in filling out your dividend stock portfolio. With high-quality, reasonably valued dividend stocks.
I have used the service for many years. You can learn more here: Simply Investing Report
So, after reviewing these valuation methods, allow me to offer a few thoughts on Microsoft stock valuation…
Is Microsoft Stock Overvalued?
Like so many quality dividend stocks Microsoft stock usually looks a little pricey.
Definitely not a screaming stock buy for me. Since I like higher dividend yields.
Thus, I feel the stock would be a solid purchase on any pullbacks. And a nice long-term holding in a dividend growth stock portfolio.
Which makes current valuation a little less important for long-term buy-and-hold investors. Because an investor like me buys for the current dividend yield. And for future dividend growth potential.
Finally, adding some tech shares can better diversify a more traditional dividend stock portfolio. That holds utilities and consumer staples among others. Another reason I like to hold the stock.
Of course, valuation measures are always changing.
So, for the latest dividend metrics and a current call on valuation. You can learn more about Simply Investing here.
Hopefully, we have covered everything there is to know about dividends paid by Microsoft. But, before we wrap up…
Here are a few concluding comments. Answers to frequently asked questions. And where I stand with my investment in Microsoft stock.
Then, that will finish up today's dividend growth stock analysis. For making money off dividends from Microsoft.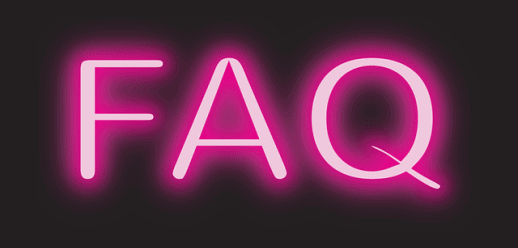 Is Microsoft A Good Dividend Stock?
Yes. I think Microsoft is a very good dividend stock.
Microsoft's dividend yield is quite low. But, rapid dividend growth and a very high level of dividend safety compensate.
In fact, if I was building a new dividend stock portfolio for income, I would look to create a position in this high-quality company over a period of time.
For now, I will just hold the shares I own!
But, let's look at the stock from a different perspective…
Is Microsoft Stock A Good Investment?
Microsoft stock has been a good investment option for many investors. And I think it will continue to be so.
The technology products that Microsoft provides won't be going away anytime soon. While new trends are taking hold. Such as working from home. And spending more leisure time at home.
These trends are improving Microsoft's already strong business position.
Is Microsoft A Good Long-Term Stock?
History tells us Microsoft has been an excellent long-term stock for your money.
I have been very fortunate with Microsoft stock having accumulated my position from 2011 to 2013. This was at the end of a decade-long stagnation in the stock price.
At the time, the stock drifted in a trading range. The range dated back to the bursting of the technology bubble in the early 2000s.
On the strength of the stock price gains since 2013, it has jumped to one of my largest individual stock holdings.
Because of the size of my position and low dividend yield. I won't be adding more Microsoft shares to my holdings anytime soon. In fact, I trimmed my position not long ago for portfolio diversification.
Like I said before, I intend to hold my remaining shares in Microsoft for the long term. And let it remain one of the largest dividend stock holdings in my portfolio.
Related Articles About Dividend Stocks And Dividend Investing
My Favorite Dividend Investing And Finance Resources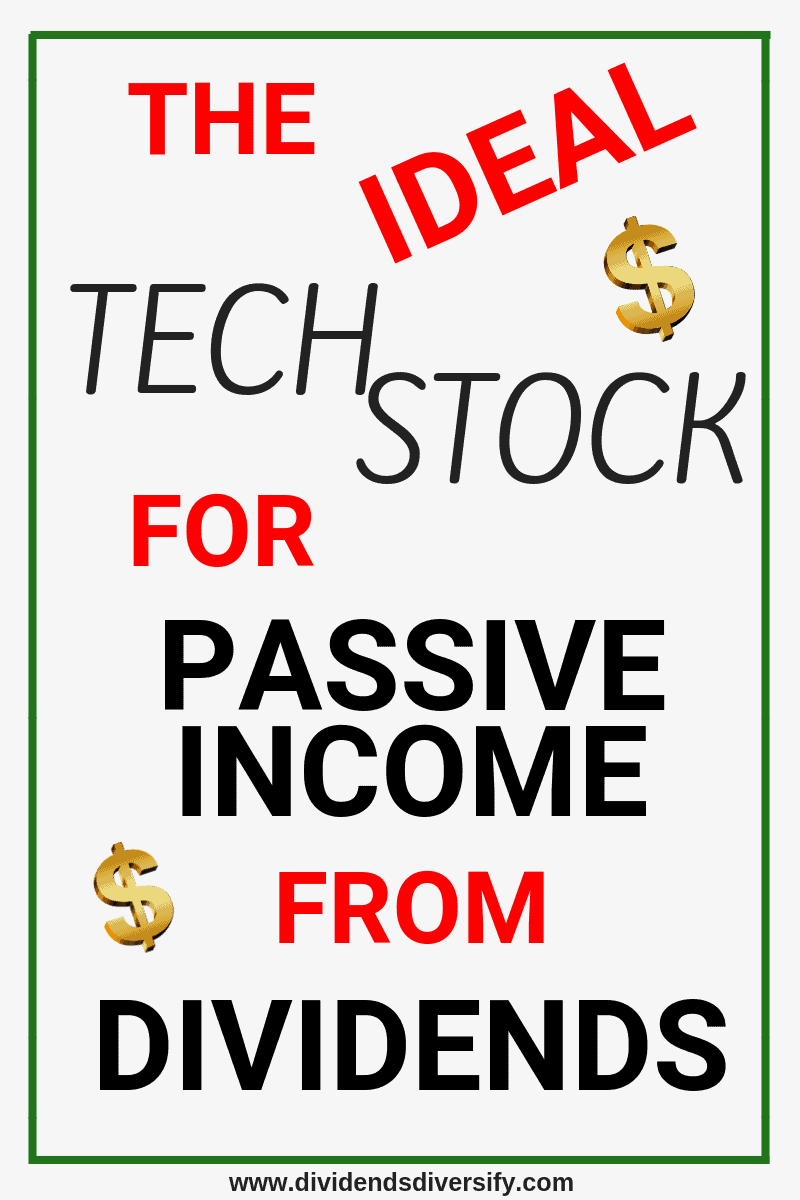 Author Bio, Disclosure, & Disclaimer: Please join me (Tom) as I try to achieve my goals, find my next place to live, and make the most of my money. However, I am not a licensed investment adviser, financial counselor, real estate agent, or tax professional. Instead, I'm a 50-something-year-old, early retired CPA, finance professional, and business school teacher with 40+ years of DIY dividend investing experience. I'm here only to share my thoughts about essential topics for success. As a result, nothing published on this site should be considered individual investment, financial, tax, or real estate advice. This site's only purpose is general information & entertainment. Thus, neither I nor Dividends Diversify can be held liable for losses suffered by any party because of the information published on this website. Finally, all written content is the property of Dividends Diversify LLC. Unauthorized publication elsewhere is strictly prohibited.
I own Microsoft stock and collect the Microsoft dividend.