Microsoft Dividend Stock Analysis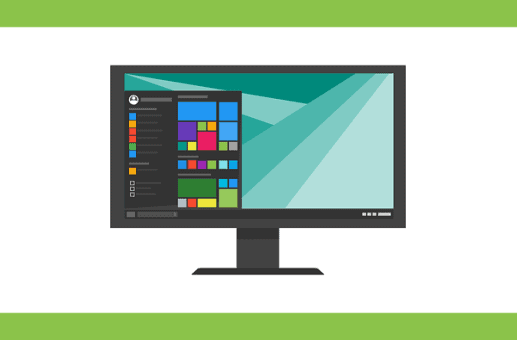 Let's dip our toe back into the cash-rich technology sector today.  And look at a company that impacts most of our lives on a regular basis. That being the prolific tech company named Microsoft.
So let's do a dividend stock analysis of this well-known business.  Certainly, I will have some thoughts on the Microsoft dividend.
But before we get started, please note that this post includes an affiliate link.
If you sign up with one of my preferred financial resources, I may receive a small sales commission.  These commissions help offset the time and cost of running Dividends Diversify.
And now, back to Microsoft!
COMPANY BACKGROUND
Founded in 1975, Microsoft operates in over 190 countries. They develop, license, and support a wide range of software products, services, and devices.  Some of these product and service offerings include:
Computer operating systems

Systems management tools

Personal computers

Tablets

Gaming and entertainment consoles

Cloud-based software, services, platforms and content

Support and consulting services
Microsoft stock trades under the stock symbol MSFT.  
MICROSOFT DIVIDEND YIELD
Microsoft pays an annual forward dividend of $1.84 cents per share.  This is a 1.7% Microsoft dividend yield at the recent price of $108 per share.
MICROSOFT DIVIDEND GROWTH RATE
| | | | |
| --- | --- | --- | --- |
| 1 Year | 3 Years | 5 Years | 7 Years |
| 7.7% | 10.7% | 12.8% | 14.8% |
Microsoft started paying a regular dividend in 2003.  And they have increased it every year since then for an annual dividend increase streak of 16 years.  Most noteworthy, dividend growth has been nice and steady in recent years.  And recently, the Microsoft dividend was increased another 9.5%.
REVENUE

Revenue growth has been substantial.  In contrast to another tech giant, IBM, Microsoft has been more successful pushing into new products and services.  This has been critical as the product life cycle of its popular Windows operating system matured over the past decade.
MICROSOFT DIVIDEND, EARNINGS AND PAYOUT RATIO
After adjusting for the one-time negative impact of the recently enacted tax code in 2018 financial results, Microsoft's earnings have grown right along with revenue.  And the dividend payout ratio stands at a very comfortable 43% in recent years.
A lower dividend payout ratio is generally better.  It shows the company has ample room to raise the dividend in the coming years.  Or, withstand an earnings drop without having to reduce the dividend.
CREDIT RATING
Knowing a company's credit rating is important.  Furthermore, it can make a big difference between companies that struggle and those who hold there own during a recession. Finally, a corporation's credit rating is similar to how your personal credit score works.  Most noteworthy, higher ratings mean lower risk to those who lend the company money.  Also, higher ratings mean lenders will likely get their loans paid back.
Certainly, we are not lenders here at Dividends Diversify, we are dividend stock investors.  However, it never hurts to check out a company's creditworthiness.
Microsoft really shines in this area.  It is 1 of only 2 US-based companies that still have the highest possible credit rating.  This is represented by a AAA score.  As indicated in the chart below, that is investment grade and minimal credit risk.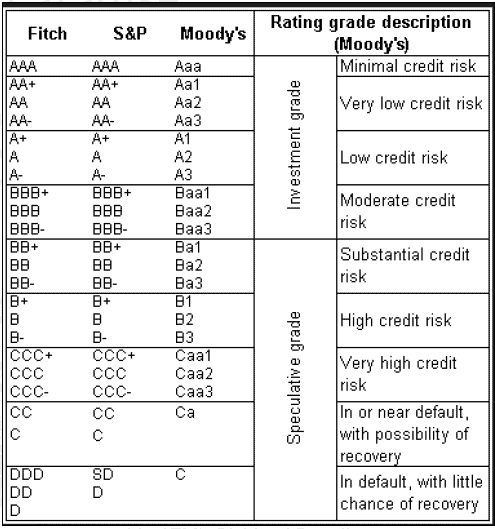 The other US-based company with AAA credit is Johnson & Johnson.
MICROSOFT STOCK VALUATION
Microsoft's stock price has been on a tear.  It has doubled over the past 2 years and trades near its 52 week high.  The combination of a rising stock price along with rising earnings has left the price to earnings ratio bouncing around 25 times over the past few years.
The stock isn't cheap.  But most quality, profitable companies like Microsoft trade at a pretty high valuation these days.  A lower price to earnings ratio typically represents a better value for the investor.
MICROSOFT DIVIDEND ANALYSIS WRAP UP
I have been very fortunate with Microsoft having accumulated my position from 2011 to 2013.  This was at the end of a decade long stagnation in the stock price dating back to the burst of the technology bubble in the early 2000s.  On the strength of these gains, it has jumped to my second largest individual stock holding.
Because of the size of my position, low dividend yield and relatively high stock value, I won't be adding more money here anytime soon.  I wouldn't mind selling part of the holding to take some profits, but I hate paying capital gains taxes.  So I plan to hold for the long term and collect my dividends.  If I was building a new dividend stock portfolio, I would look to build a position in this high-quality company over time and on any price weakness.
And if you need a low cost, easy to use brokerage account to get your dividend stock portfolio started, I love M1 finance.  And the best part is that M1 Finance is totally FREE!  This allows you to put more of your hard earned money to work.  Rather than paying high priced brokerage commissions.
You can sign up with M1 Finance right here:  M1 Finance Sign Up
OTHER RELATED ARTICLES
I hope you enjoyed this article.  If so, here are a couple of others that you may find interesting:
The model portfolio where Microsoft resides: The Dividend Deluxe
The process I use for dividend stock analysis:  Dividend Deep Dive 
Other tech company dividend stock analysis:  IBM  and  Apple
WHAT ARE YOUR COMMENTS ON THE MICROSOFT DIVIDEND?
Do you own Microsoft?  What tech products do you use the most?  How about Apple?  Certainly, they are very popular.  Leave a comment and let us all know!
BE SURE TO SUBSCRIBE
As part of your subscription to Dividends Diversify, you will get 20 wealth building and investment tips free!  In addition, never miss a new post.  I will send a weekly email to all subscribers with a link to the current weeks new content.  Finally, thanks for visiting.
PINTEREST
Are you a Pinterest user?  Then be sure to follow Dividends Diversify on Pinterest by clicking this link:  Pinterest Home Page.  Then click the red follow button.  Thanks for following be sure to save the pin below for later!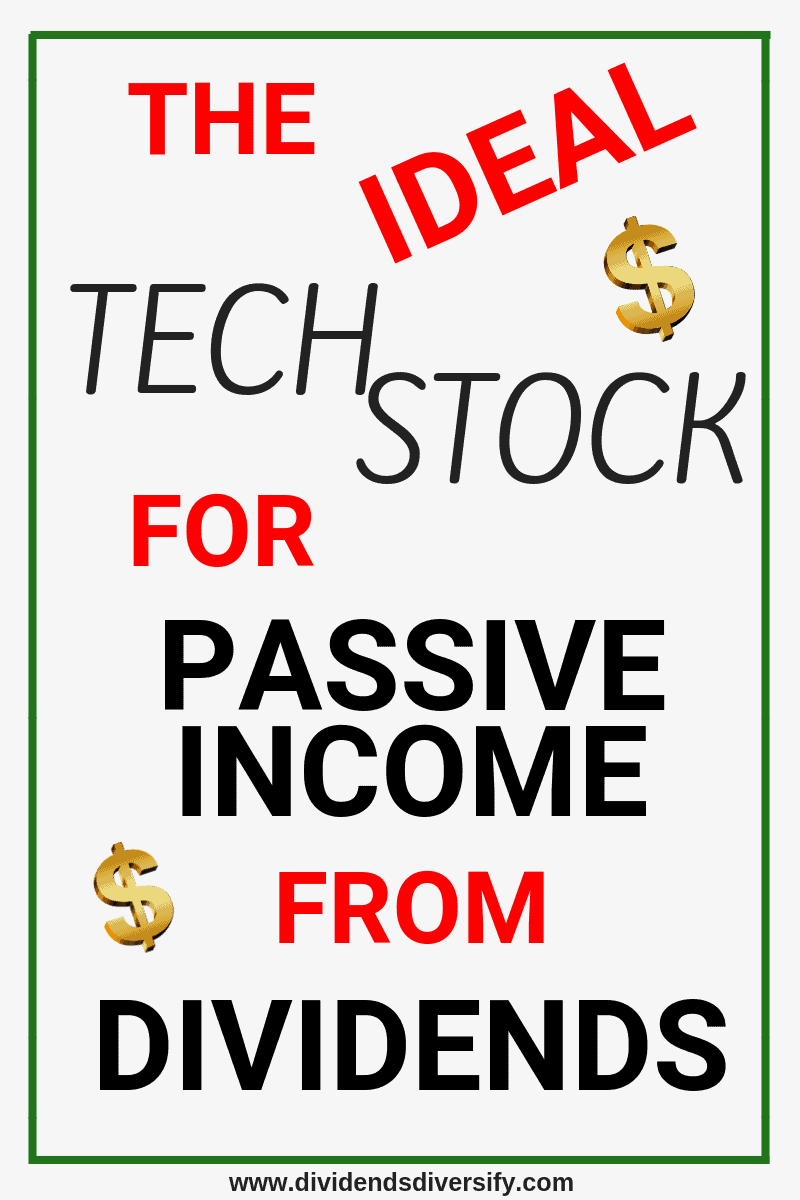 Disclosure & Disclaimer
This article, or any of the articles referenced here, is not intended to be investment advice specific to your personal situation. I am not a licensed investment adviser, and I am not providing you with individual investment advice. The only purpose of this site is information & entertainment. We are not liable for any losses suffered by any party because of information published on this blog. See this site's Disclaimer and Privacy tab for more information.