Why Pay Dividends When There Are Other Uses For Cash?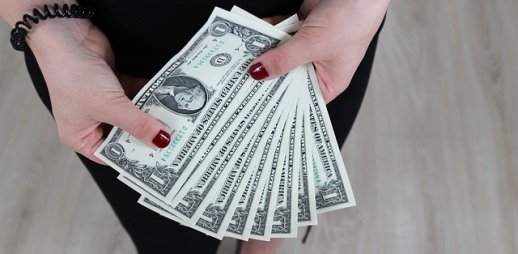 The question we will discuss today is: Why Do Companies Pay Dividends?
If you are a regular reader, you know that I am very focused on investing in dividend stocks. I hope you are too!
But sometimes it is a good idea to step back for a moment. You may have heard this old saying: "Can't see the forest for the trees."
Well, I don't want to be accused of that bad habit. So, let's look at the big picture. And, answer the question, why do companies pay dividends?
But first, let's set this up by defining exactly what a dividend is.
What Are Dividends?
Dividends are payments made by a company to owners of the company's stock. They can be in the form of cash, additional shares of stock, or property.
Most dividends are paid in cash. Cash dividends are the focus of today's discussion.
It is important to note, that companies are not required to pay dividends. And, each dividend payment must be approved in advance by the company's board of directors.
Some companies choose to pay dividends on a regular and recurring basis each year. Furthermore, other companies pay special or one-time dividends. Finally, a company may choose to pay dividends using both of these methods.
Why Do Companies Pay Dividends When They Have Other Options For Their Cash?
Each of us as individuals has options when it comes to our excess cash. Generally speaking, we can save it, spend it, give it away, pay off debt, or invest it.
Well, companies have options with their excess cash too. A company's options for its cash are a little different. But, the concept is the same.
Here are 6 ways a company can deploy its cash.
#1-Accumulate It
In some cases, a company may decide to accumulate cash.
First of all, they may desire to build a cash reserve to prepare for the next business downturn.
Furthermore, they may have cash overseas that cannot be brought home and put to better use.
Finally, they may be very cash-rich. In other words, they can't intelligently allocate all of the cash reserves in a short period of time. So cash accumulates in their accounts and on their balance sheet.
#2-Reinvest In Their Business
Companies reinvest in their business to sustain and grow profits. Business investment will usually fall into these categories:
Buildings and equipment
Technology
Intellectual property
People
#3-Acquire Other Businesses
For strategic reasons, companies use their cash to buy other companies. Generally, this is done to accelerate growth and save money across the combined entities.
#4-Pay Off Debt
When a company borrows money, it is contractually obligated to pay it back. Typically, debt comes with specific repayment terms.
So, a company must use its cash to satisfy those debt repayment terms. Or, they may be held in default of the debt.
A default is not good. Management will go to great extremes to avoid going into default on company debt.
On the other hand, a business may be going well and profits are high. In this case, a company may choose to pay its debt off in advance.
Debt payoff for a company is similar to your mortgage. You don't want to miss a payment and have your home go into foreclosure. You will go to great extremes to avoid a foreclosure.
In contrast, life may be treating you well. You have generated some excess cash through work or investment. Then you might consider paying off your mortgage early.
#5-Buyback Shares In The Stock Market
A company can buy back its own shares in the stock market? But, what does this mean?
For example, you or I can go buy shares of Apple stock in the stock market. And Apple management can do the same. They use the company's excess cash to purchase its shares in the stock market.
There are several reasons a company chooses to buy its own share. But, those reasons are little out of scope for this article. We will save it for another day.
#6-Pay Dividends
Finally, a company may use its excess cash to pay dividends. Why do companies pay dividends? We will get to that in a moment.
But first, companies that pay dividends typically have certain characteristics. Let's talk about the types of companies that pay dividends next.
What Types Of Companies Pay Dividends?
I must generalize a bit on this subject. Certainly, there are some dividend-paying companies that do not meet the typical profile.
On the other hand, there are a few common characteristics of dividend-paying companies that come to mind.
Essential products or services: Demand for their products and services are fairly stable.
Profits: Consistent, make money in good economic times and bad.
Growth prospects: They have exited the start-up and rapid growth phases of the business life cycle.
Industries: Operate in mature segments of the economy. For example, utilities, telecommunications, or consumer staples.
Why Do Companies Pay Dividends?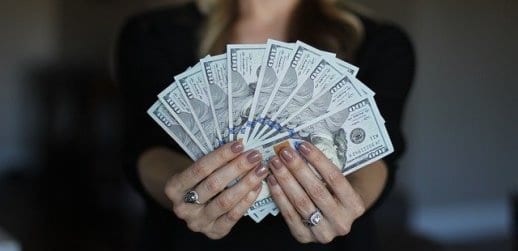 There are a number of reasons companies pay dividends. Let's go through them now.
6 Reasons For Paying Dividends
And, I would like to mention, these are 6 good reasons for investing in dividend stocks.
Dividend-Paying Companies Have Cash And Management Must Decide What To Do With It
Company management is in place for a reason. That reason is to run the business day-to-day and make operating decisions.
One of those decisions is what to do with their profits. As we have already discussed, paying dividends is just one of several options.
Management Desires A Balanced And Disciplined Capital Allocation Policy
The choice of what to do with excess cash is called capital allocation. We have discussed the options.
Some companies may decide to put 100% of their resources back into business reinvestment. But dividend-paying companies usually strive for a balanced approach to their capital allocation policies.
Let's say a company expects to have $12 million of cash available for the coming year. They could choose to use that cash in the 6 ways we discussed. For example, $2 million dollars allocated to each of these areas:
Increase cash reserves
Reinvest back in the business by building a new factory
Purchase a competitor that has a complementary product line
Pay off debt balance on the revolving line of credit
Buyback 16,000 shares of their stock for $125 per share
Pay $2 million of dividends to current shareholders
This is an example of a very balanced capital allocation plan. In practice, it doesn't work out quite so smoothly.
Most importantly, a company's board of directors and its management is going through a thought process similar to the one described.
Dividend Payments Attract Investors
Many investors will only buy a stock if it pays a dividend. I fall into this camp! I'm a big believer in pursuing a dividend investing strategy.
When a company wants its stock to be attractive to as many investors as possible, they may decide to pay a dividend.
Management Wants To Provide Investors With A Return On Their Investment Through Dividends
Investors invest for 1 reason. What is that? To get a return on investment.
There are 2 primary ways that an investor in a company's stock can receive a return. One way is through appreciation of the share price.
The second way is through a dividend. Thus, a dividend is a way to return profits to shareholders and offer those shareholders a return on investment.
Over the long-run, the stock market and stock prices rise. On the other hand, no one knows what direction the stock market is going next week, next year, or next decade.
Higher Stock Prices Are Never Guaranteed
Do you remember the lost decade in US stocks? From its peak in mid-2000, the S&P 500 stock index went into a severe bear market.
It recovered briefly until 2007. Then it went into another downturn brought on by the financial crisis. It did not recover to its 2000 peak until 2013, more than a decade later.
On the other hand, stocks continued to pay dividends. During those 13 years, dividends provided the only return on an investment in the S&P 500 stock index.
To conclude, dividends paid ALWAYS contribute toward a positive return on investment. By paying a dividend, a company knows they are rewarding shareholders with a positive return. After a dividend is paid, it can never be taken back.
In contrast, share prices are much less predictable. And not directly controlled by company management.
Dividend Payments Demonstrate Financial Strength
Declaring and paying a dividend sends a message to investors and competitors. It says we are strong, profitable, and desire to provide a return to those that have trusted us with their investment dollars.
Dividend Payments Provide Underlying Support To A Company's Stock Price
Stock prices fall for many reasons. Recession, war, natural disasters, and terrorism are just a few macro reasons why stock prices fall.
Dividend yields are inversely related to stock prices. As long as a company is able to continue paying its dividend at the same rate each year, the dividend yield will rise as the stock price falls.
If a stock with a 3% dividend yield falls by 50% due to any of these reasons, the dividend yield will rise to 6%.
An otherwise safe dividend yield of 6% is very attractive to most investors. So, that yield brings buyers into the market for the stock. Demand for the stock, in turn, supports the stock price.
Why Would A Company Choose Not To Pay A Dividend?
So, there you have 6 good reasons why companies pay dividends. They are also good reasons for investing in dividend stocks.
If there are so many benefits to paying dividends, you might ask the following question.
Why would a company choose not to pay a dividend?
That's a fair question from my standpoint. Here are several reasons why a company would choose not to pay a dividend.
All reasons come back in some way to capital allocation decisions. A company has only so much access to capital. They must make choices.
Allocating Capital To Profit Growth Initiatives
As I mentioned, dividend-paying companies are often slower growth companies. They operate in mature segments of the economy. On the other hand, companies in start-up and rapid growth phases of the business life cycle are less likely to pay a dividend.
Why is that? They are investing all of their available capital and cash in growth initiatives. The growth initiatives could be in the form of direct reinvestment in the business. Or, through acquisitions of other companies.
In these cases, management feels investors will receive a better return on their investment if the company puts its capital toward growth, not dividends.
In theory, business growth and synergies from acquisitions will result in share price appreciation. And provide a greater return on investment than paying shareholder dividends.
Allocating Capital To Share Buybacks
Some companies believe that buying back shares of their stock is a better use of cash. This results in fewer shares in the stock market. And, all else being equal, higher earnings per share.
In turn, higher earnings per share tend to generate share price appreciation. Of course, as the lost decade indicated, there is no guarantee that share prices will rise.
Financial Difficulties
To pay a dividend, a company must have cash. Or, access to cash through financing.
When a company falls on hard economic times, regular recurring dividend payments may never get approved by the board of directors. Or, in the worst case, a history of dividend payments may have to be terminated.
Summary: Why Companies Pay Dividends
There are many reasons for paying dividends. And, several benefits of paying dividends. Here is a summary of what we discussed today.
6 Reasons Why Companies Pay Dividends
A company has profits & they must be allocated in some way
A balanced capital allocation policy is desired
Wish to attract new and maintain current investors
Want to provide investors with a return on their investment
Believe paying dividends demonstrates financial strength
Provide underlying support for the stock price
3 Reasons Why Companies May Choose Not To Pay Dividends
All available capital is allocated to growth initiatives
Desire share buybacks over cash dividend payments
Financial difficulties
Further Reading About Dividends And Dividend Paying Companies
Disclosure & Disclaimer
This article, or any of the articles referenced here, is not intended to be investment advice specific to your situation. I am not a licensed investment adviser, and I am not providing you with individual investment advice. The only purpose of this site is information & entertainment. We are not liable for any losses suffered by any party because of information published on this blog. See this site's Disclaimer and Privacy tab for more information.
6 Good Reasons Why Companies Pay Dividends