McDonald's Dividends Continue Amidst Restaurant Industry Challenges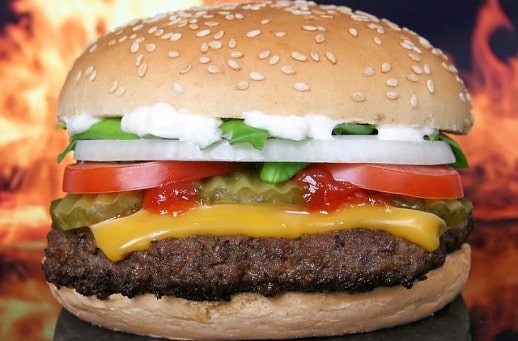 It's time to work through a McDonald's stock analysis plus a review of the McDonald's dividend metrics.
But first, I sometimes wonder what has happened to my personal values. Since I invest in:
Tobacco companies
Defense contractors, and
Fast food restaurants
Let me be honest. I'm not socially conscious about my investing dollars.
As long as those dollars are going to legal businesses, I just follow the dividends. And today we are following McDonald's dividends.
Related: How to pick the best dividend stocks
What has this iconic hamburger chain been up to lately? How have the events of 2020 impacted McDonald's dividend prospects?
McDonald's is a valued member of the "Dividends Deluxe" model portfolio. So, I want to take a close look.
On the other hand, if McDonald's stock and the McDonald's dividend does not suit you, then see some of the many other dividend stocks that I follow here at Dividends Diversify.
Or, check out the Simply Investing report for broad coverage of U.S. and Canadian dividend stocks.
But for now, let's dig into our McDonald's dividend stock analysis.
Disclosure:  This post contains referral links.
McDonald's Company Background
The Company franchises and operates McDonald's restaurants in the food industry.
History
McDonald's was founded in 1940 and has become the world's largest restaurant chain based on revenues.
If you like a little nostalgia, check out the company's history on its website. It is pretty interesting.
Kind of a slice of America. As McDonald's came of age over the decades.
Business Model
The McDonald's brand is truly global. The "golden arches" are recognized internationally.
However, the majority of the restaurants are owned and operated by thousands of small and mid-sized businessmen and women. These business owners are known as franchisees.
More than 80% of restaurants worldwide are locally-owned franchises. And the count is even higher in the United States at more than 90%.
Source: McDonald's Business Model
Growth Strategy
I like the simplicity of McDonald's growth strategy. Simply put, they want to grow by serving more customers, more often. And by providing those customers good value for their money.
McDonalds' seeks to:
Retain the customers they have
Regain the customers they have lost
Convert casual customers to frequent committed customers
Furthermore, underlying these growth initiatives is a focus on:
Digital interactions with their customer base
Delivery of food and beverages to home, offices and other community locations
Elevating the restaurant experience through people and technology
Source: McDonald's Growth Strategy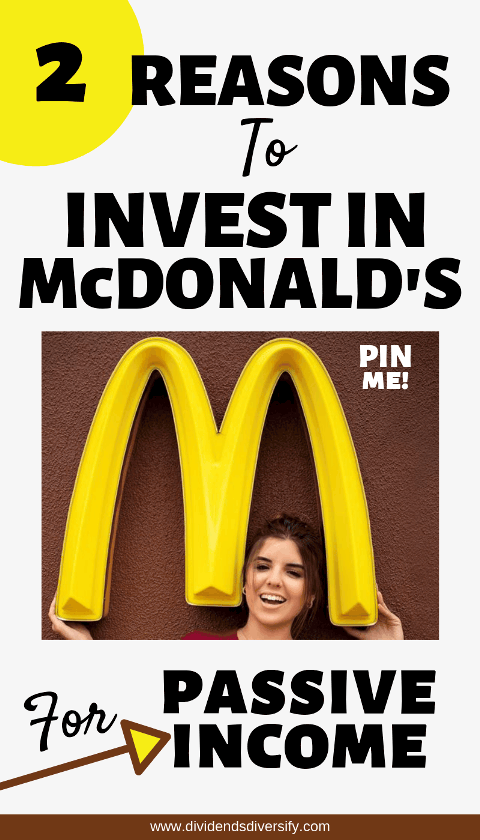 Does McDonald's Pay A Dividend?
Yes. McDonald's stock pays dividends. I would not own it otherwise.
So, let's dig into all of the facts and figures surrounding the McDonald's dividend next.
McDonald's Dividend Per Share
McDonald's pays an annual forward dividend of $5.00 per share.
McDonald's Dividend Yield
As a result, this is a 2.4% McDonald's dividend yield at the recent stock price.
How Often Does McDonald's Pay Dividends?
McDonald's dividends are paid in the following months: March, June, September, and December.
McDonald's Ex Dividend Date
To receive the next McDonald's stock dividend payout, you must complete your purchase by the ex-dividend date. McDonald's ex-dividend date usually falls on the last day of the month PRIOR to when dividends are paid.
The ex-dividend date is slightly different each quarter. So, it's best to check McDonald's dividend information on its investor relations website. You can get the exact date for each dividend payment there.
McDonald's Dividend History
McDonald's has raised its dividend each year since paying its first dividend in 1976.
Beginning in 1976 and through 2000, McDonald's paid a quarterly dividend. From 2001 to 2007 the Company transitioned to offering annual dividends. Starting again in 2008, dividends are paid on a quarterly basis.
Source: McDonald's Dividend History
McDonald's Is A Dividend Aristocrat
A Dividend Aristocrat is a company in the S&P 500 stock index that has paid and increased its dividend every year for at least 25 consecutive years.
McDonald's clearly meets the criteria of a Dividend Aristocrat. Management has a long and impressive track record of increasing McDonald's dividends each year.
Are you interested in trading other Dividend Aristocrat stocks? Then, here is a table of some others that I cover here at Dividends Diversify.
As I look at this list, I just happened to notice that none of my utility sector dividend stock holdings have made it as Dividend Aristocrats. But now, back to our McDonald's stock analysis and dividend review.
So, we know that McDonald's has a long history of increasing dividends. But, what does McDonald's dividend growth look like? Let's look at that now.
McDonald's Dividend Growth Rate
| | | | |
| --- | --- | --- | --- |
| 1 Year | 3 Years | 5 Years | 7 Years |
| 12.9% | 9.3% | 7.6% | 7.4% |
McDonald's dividend growth has been steady and consistent for the last 7 years.
The 2018 increase broke trend to the upside at nearly 15%. While the McDonald's dividend was increased by another 7.8% closing out 2019 and heading into 2020.
McDonald's Dividend Policy
It is clear to me that McDonald's has a dividend policy. I can tell from their long record of such payments.
On the other hand, I have found no formal communications to investors about future dividend growth. Or, future dividend payout targets.
This is not unusual. However, I appreciate it when a company provides specific future guidance about the dividend. But, it is not a concern when they choose not to do so.
McDonald's Revenue Trend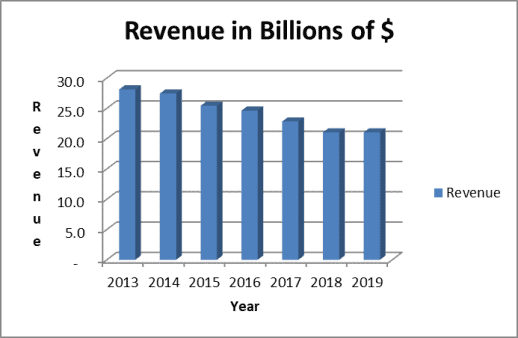 Revenue has been on the decline for a number of years. 2020 will be no different because of temporary restaurant closures dictated by global events.
On the other hand, McDonald's strength should allow for greater market penetration in the coming months. Why? Other lesser established restaurants may close their doors for good. Reducing competition for consumer spending on meals away from home.
Never the less, 2020 will be a tough revenue year for McDonald's. But I expect the world, including restaurant visits, to return to a mostly normal state sometime in 2021.
So, let's focus on the longer, bigger picture trend as it relates to McDonald's revenue.
More Franchised Restaurants
Revenue declines have primarily been due to the company's re-franchising efforts.
Because, over the past few years, McDonald's has intentionally shifted to a greater percentage of franchised restaurants. Rather than company-owned establishments.
This shift negatively impacts revenues as Company-operated restaurant sales are replaced by franchising revenues.
As a franchiser, McDonald's receives rent and royalties. Rather than revenue from the sale of food and beverages.
The Advantages Of Franchised Restaurants
The advantage of this strategy is higher profit margins. And, less need for capital expenditures to build new, and remodel old restaurants.
As a result, the company's gross profit margin dollars have remained stable during this period of declining revenue.
Gross profit as a percentage of sales has increased nicely. And that is a positive financial indicator.
McDonald's Dividend Payout Ratio
Next, we will cover McDonald's dividend payout ratios. Based on both accounting earnings and cash flow.
Since I take a long-term view looking for consistent dividend stocks, I won't base analysis or long term investment decisions on 2020 financial performance.
Why? Because I expect McDonald's dividends to exceed both earnings and cash flow during 2020. This is not an ideal situation as it relates to McDonald's dividend safety.
But I am willing to chalk it up as an exception because of the unanticipated restaurant closures. And watch closely for improvement as we move through 2021.
MCD Dividend Payout Ratio Based On Earnings
Earnings per share have grown rapidly over the last several years. This is a result of
Reductions in selling, general and administrative expenses
Gains realized on the sale of company-owned restaurants and its real estate as part of the re-franchising effort
Fewer shares of stock outstanding as a result of company share buybacks
For 2019, the McDonald's dividend payout ratio ran a little less than 60% of earnings. This is a comfortable level, but let's check it against free cash flow.
MCD Dividend Payout Ratio Based On Cash Flow
In 2019, the dividend consumed 63% of free cash flow. This is an acceptable level for a large mature company like McDonald's.
However, with the exception of 2020, I would not expect management to let the dividend payout ratio increase much beyond that level in the years to come.
A lower dividend payout ratio is generally better. It shows the company has ample room to raise the dividend in the coming years. Or, withstand an earnings drop without having to reduce the dividend.
2020 will test this theory. Because McDonald's will encounter a large decrease in earnings and cash flow.
Management has stated their priorties for cash in this order:
Reinvest in the business to grow and improve operations
Support the dividend
Reduce debt
Share repurchases have been suspended for the time being. When cash gets scarce, one can more clearly see where management's priorities lie.
Next up, I make a dividend growth forecast for all of my dividend stocks. Let's talk about that now.
McDonald's Dividend Growth Forecast
First of all, I expect a very low McDonald's dividend increase to be announced later this year. It could be as low as 1%. Just enough to keep the company's annual dividend increase streak alive.
On the other hand, I expect long-term dividend growth to be much better. Remember that I am assuming the world will return to a more normal state sometime in 2021. And McDonald's may even emerge on stronger ground.
So, I'm forecasting future dividend growth in the 5-7% range for 2022 and beyond.
McDonald's Financial Position
A company's financial position is important to understand. Especially during a difficult business environment.
When I look at my total financial picture, I do not like taking extra risks when investing in dividend stocks. So, I prefer stocks with high credit ratings and modest debt levels.
Since dividend income is very important to me. Let's see how McDonald's measures up in these areas now.
Credit Rating
A company's credit rating can make a big difference between companies that struggle. And those who thrive during difficult times.
A corporation's credit rating is similar to how your personal credit score works.
Specifically, higher ratings mean lower risk to those who lend the company money. Also, higher ratings mean lenders will likely get their money paid back when it is due.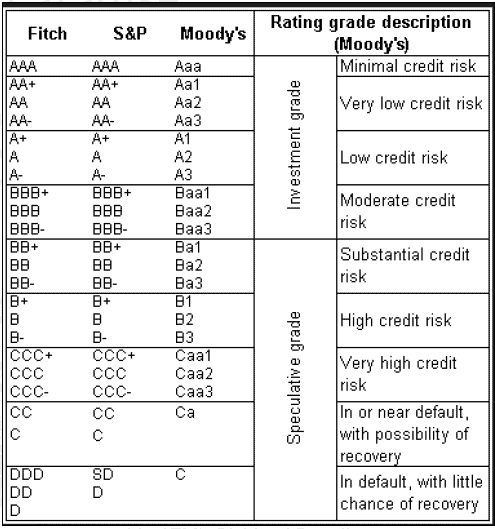 McDonald's has BBB+ and Baa1 investment grade-moderate credit risk ratings.
These ratings are provided by two of the big rating agencies: Moody's and S&P.
They are adequate. But, at the lower end of the investment-grade spectrum as shown in the chart above.
Most companies with high-quality dividend stocks have an investment-grade credit rating. And McDonald's is no exception.
Debt Levels Have Been On The Rise
Lower credit ratings for McDonald's are likely due to the large debt levels carried by the company. In recent years, McDonald's has taken on debt to fund the combination of large dividend payments and share repurchases.
2020 will be no exception to increasing debt. Because free cash flow will not cover McDonald's dividends. On a positive note, the company was able to access credit markets to improve liquidity earlier this year.
Returning large amounts of cash to shareholders in the form of dividends and share repurchases is a great practice by management. But, borrowing money to do so can be risky.
The debt levels and credit ratings should be watched closely moving forward. And they are another reason, in my opinion, dividend growth will be constrained in future years.
McDonald's Dividend Safety
Because of its dividend history, I believe management will go to great lengths to protect the current dividend.
Financial leverage and debt do concern me and need to be monitored. Putting that fact aside, I consider McDonald's dividend safe from a reduction for the foreseeable future.
McDonald's Stock Valuation
McDonald's stock price has risen dramatically over the past decade.
In fact, it has nearly tripled in value. My guess is that McDonald's stock is overvalued, but let's prove that out.
I will use the following valuation measures:
Single-stage dividend discount model
Morningstar fair value estimate
Price to earnings ratio
Dividend yield
McDonald's Dividend Discount Model
The single-stage dividend discount model considers several factors I have discussed thus far:
Current annual dividend payment – $5.00
Projected dividend growth – 6%
My desired annual return on investment – 9%
Based on these assumptions, the dividend discount model suggests the fair value of McDonald's stock at $177 per share.
Morningstar Fair Value Estimate Of McDonald's Stock
The investment analysis firm, Morningstar, believes McDonald's stock is fairly valued at $215 dollars per share.
Source: Morningstar investment research
McDonald's Stock Price To Earnings Ratio
The McDonald's stock price to 2019 earnings is 26 times.
It is not uncommon for a high-quality dividend growth stock to be valued more highly than the overall stock market. But McDonald's stock value looks a little excessive to me. Especially given its modest growth prospects.
Remember that in most cases, a lower price to earnings ratio typically represents a better value for the investor.
I would be more comfortable buying McDonald's shares at 22-23 times 2019 earnings. So a McDonald's stock price of about $180 per share would leave it trading at less than 23 times earnings. This is a more reasonable valuation to me.
McDonald's Dividend Yield
As regular readers know, I prefer to buy dividend stocks with higher yields in the 3-5% range. And McDonald's dividend yield is just a little over 2%.
I personally would prefer to buy more McDonald's stock at a minimum 3% dividend yield. A 3% dividend yield would give us a McDonald's stock price of $167 per share.
McDonald's Stock Valuation Summary
We have looked at a number of valuation methods. With the exception of Morningstar, all of them suggest McDonald's stock is overvalued.
Here is a summary:
Dividend discount model – $177 per share
Morningstar fair value $215 per share
Price to earnings ratio to 23 times – $180
3% dividend yield – $167 per share
McDonald's Dividend Stock Analysis Summary And More…
Let's recap our dividend stock analysis. Because we have covered a lot of ground regarding the McDonald's business, McDonald's dividend, and McDonald's stock.
McDonald's Business
The company has migrated to more franchised owned stores. And this business model has reduced the need for capital expenditures. Also, it has increased profit margins.
I believe that McDonald's brand and financial strength will allow for increasing market share given the current environment. As other restaurants close their doors for good during these challenging times for the restaurant industry.
Is McDonald's A Good Dividend Stock?
Yes. As I assess my finances, McDonald's is a good long-term dividend stock. The company's dividend history and track record of dividend increases are quite impressive.
On the other hand, McDonald's stock currently has a relatively low dividend yield. And modest projected annual dividend growth. This is not an overly attractive combination for me as a dividend growth stock investor.
Is McDonald's Stock A Good Buy?
Putting Morningstar's fair value estimate aside, McDonald's stock appears overvalued to me. It does not appear to be a good stock to buy at this time.
Absent changes in the fundamentals, only a correction in the stock price will make me interested in purchasing more McDonald's shares.
McDonald's holds a mid-sized position in my dividend growth stock portfolio. I intend to hold for the long term. But won't be a buyer at these prices.
More Reading About Dividend Investing And Dividend Stocks
More Resources To Improve Your Dividend Investing Game
Here are some of my favorite finance and investing tools that I use and recommend:
Trade stocks for free using the powerful Webull app. And for a limited time get free stock from Webull.
Manage all your finances for absolutely free with Personal Capital.
Get top notch investment analysis from Morningstar.
Access dividend stock recommendations and research from Simply Investing.
Disclosure & Disclaimer
This article, or any of the articles referenced here, is not intended to be investment advice specific to your situation. I am not a licensed investment adviser, and I am not providing you with individual investment advice. The only purpose of this site is information & entertainment. We are not liable for any losses suffered by any party because of information published on this blog. See this site's Disclaimer and Privacy tab for more information.
I currently own McDonald's Stock and collect the McDonald's dividend!