McDonald's Dividend Stock Analysis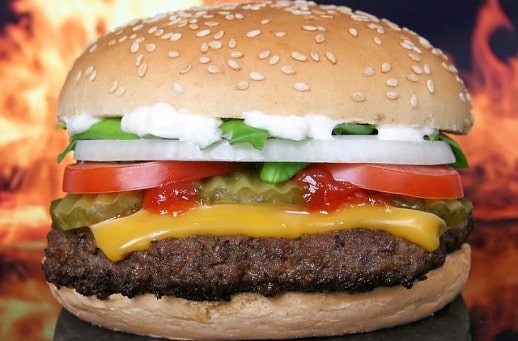 Sometimes I wonder what has happened to my personal values. I invest in and write about tobacco companies, defense contractors and now purveyors of fast food. Oh. Now I remember. My values are placed squarely in my wallet as it relates to investing.
So let's take a dividend deep dive of McDonald's.  Certainly we will take a close look at the McDonald's dividend.  Finally, what has this iconic hamburger chain and valued member of the Dividends Deluxe model portfolio been up to lately.d
Dislosure: This article includes referral links.
COMPANY BACKGROUND
The Company franchises and operates McDonald's restaurants in the global restaurant industry. Furthermore, McDonald's was founded in 1940 and has become the worlds largest restaurant chain based on revenues.
McDONALD'S DIVIDEND YIELD
First of all, McDonald's pays an annual forward dividend of $4.64 cents per share. As a result, this is a 2.5% McDonald's dividend yield at the recent price of $185 per share.
McDONALD'S DIVIDEND GROWTH RATE
| | | | |
| --- | --- | --- | --- |
| 1 Year | 3 Years | 5 Years | 7 Years |
| 6.1% | 5.3% | 5.9% | 7.8% |
Dividend growth has been steady and consistent the last 7 years. Most noteworthy, the McDonald's dividend was increased a whopping 14.9% in 2018. This represents a clear break to the upside from the past trend.
Also, the McDonald's dividend has been increased for 42 consecutive years. Certainly we can agree that is a very long dividend increase streak.
REVENUE

Revenue has been on the decline for a number of years. This has primarily been due to the company's re-franchising efforts. Because McDonald's has intentionally shifted to a greater percentage of franchised restaurants. Rather than company owned restaurants.
This shift negatively impacts revenues as Company-operated restaurant sales are replaced by franchised sales. As a franchiser, McDonald's receives rent and royalty revenue. Rather than revenue from the sale of food and beverages.
The advantage to this strategy is higher profit margins and less need for capital expenditures to build new and remodel old restaurants. As a result, the company's gross profit margin dollars have remained stable during this period of declining revenue. As a result, gross profit as a percentage of sales has increased nicely. And that is a positive financial indicator.
McDONALD'S DIVIDEND, EARNINGS AND PAYOUT RATIO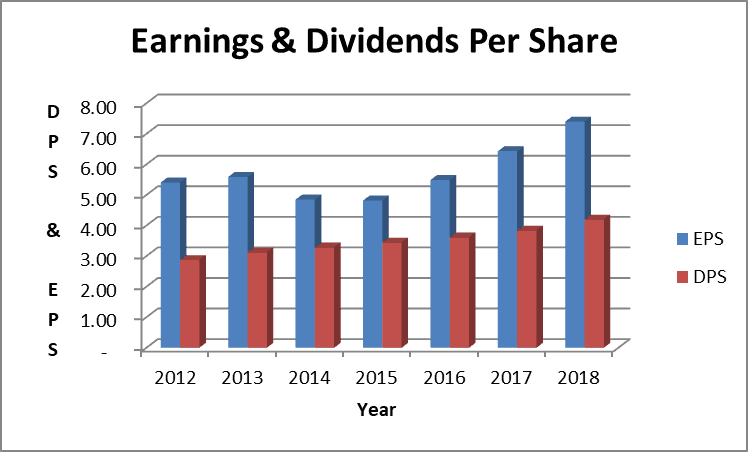 McDonald's earnings per share have grown rapidly over the last several years. This is a result of
Reductions in selling, general and administrative expenses

Gains realized on the sale of company owned restaurants as part of the re-franchising effort

Fewer shares of stock outstanding as a result of company share buy backs
The dividend payout ratio is running at 60% of earnings and 80% of free cash flow. This is a comfortable level for a large stable company like McDonald's. However, I would not expect management to let the dividend payout ratio increase much in the years to come.
A lower dividend payout ratio is generally better. It shows the company has ample room to raise the dividend in coming years. Or, withstand an earnings drop with out having to reduce the dividend.
Management expects annual earnings per share growth in the high single digit percentages. And I would expect future dividend growth to be about the same, 7-8%.
CREDIT RATING
Knowing a company's credit rating is important. Furthermore, it can make a big difference between companies that struggle and those who hold there own during a recession. Finally, a corporation's credit rating is similar to how your personal credit score works. Most noteworthy, higher ratings mean lower risk to those who lend the company money. Also higher ratings mean lenders will likely get their loans paid back.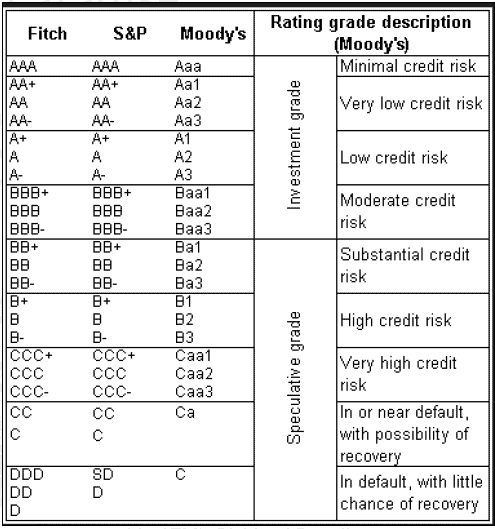 McDonald's has a BBB+ and Baa1 investment grade-moderate credit risk rating. The ratings are provided by two of the big rating agencies: Moody's and S&P. This is an adequate rating. It is, however, at the lower end of investment grade spectrum as shown in the chart above.
McDONALD'S STOCK VALUATION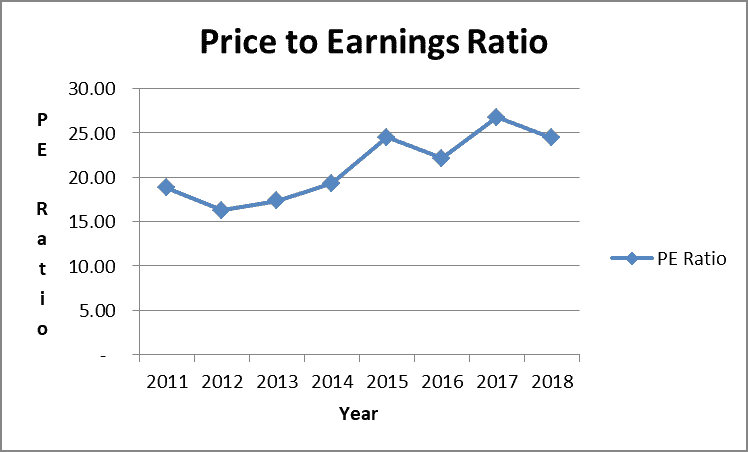 After a rapid rise in 2017, McDonald's stock price had been treading water for the last year, until recent weeks. As the market has gotten a bit volatile to the downside, McDonalds's stock has rallied nicely as of late. Sometimes investors call that a "flight to safety".
Increases in earnings have kept the price to earnings ratio in the mid-20's. However, the price to earnings ratio is at the high end of it's historical range. A lower price to earnings ratio typically represents a better value for the investor.
McDONALD'S DIVIDEND ANALYSIS WRAP UP
As mentioned, McDonald's price to earnings ratio is a little on the high side. In contrast, quality long term dividend growth stocks rarely go on sale. At a 2.6% dividend yield and projected 7-8% dividend growth, the company represents a nice combination of current income and income growth potential.
McDonald's holds a mid-sized position in my dividend stock portfolio.  I intend to hold for the long term and will look to make add on buys on any price weakness.  I would prefer to buy at a price equivalent to a 3% dividend yield, or about $155 per share.
Related: Cracker Barrel stock and dividend analysis
EMPEROR INVESTMENTS
If selecting individual dividend stocks is not for you, check out Emperor Investments, a robo-advisor that builds dividend stock portfolios for you.
Learn more about Emperor and their outstanding service offering in this Dividends Diversify article:
Emperor Investments: A Robo-Advisor that Builds Dividend Portfolios!

And by signing up with Emperor Investments through the Dividends Diversify referral link below, you can receive your first 6 months of investing absolutely FREE.
Disclosure & Disclaimer
This article, or any of the articles referenced here, is not intended to be investment advice specific to your personal situation. I am not a licensed investment adviser, and I am not providing you with individual investment advice. The only purpose of this site is information & entertainment. We are not liable for any losses suffered by any party because of information published on this blog. See this site's Disclaimer and Privacy tab for more information.
I currently own McDonald's Stock and collect the McDonald's dividend!