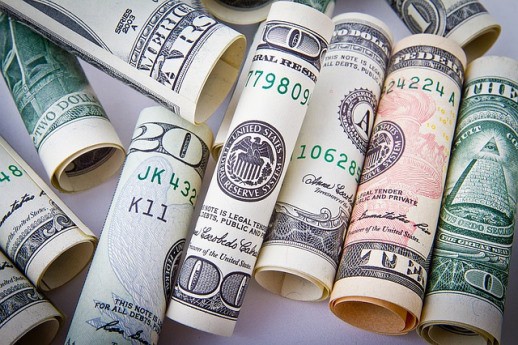 It's that time of year again, isn't it.  Time to make; and make good on all those New Years resolutions you have been thinking about.  Let's see.  Lose weight, drink less, exercise more, have a more positive mental attitude, clean out the basement, etc., etc.
Now don't get me wrong, those are all great endeavors.  But this being Dividends Diversify, I can't help you much in those areas.  Where I can offer a few thoughts is in the personal finance and investing area.  These thoughts are based on my own experience navigating the rocky waters in pursuit of financial independence.
MY STORY-AT A YOUNG AGE…
If you have checked out my about page, you know I started investing earnings from my lawn mowing business and paper route in the stock market at age 10.  Thanks, Dad.  He got me invested in the electric utility known as Commonwealth Edison at that time.  He helped me get into the dividend reinvestment plan (DRIP) so I could dollar cost average (DCA) the dividend payments back into the stock.  Yeah, baby.  I was DRIP'n and DCA'n at the age of 10.  I had no fear of the stock market and still do not today.  Okay, I admit, I got a little scared of the stock market back in 2009.
MY STORY-AT AN OLDER AGE…
One of the single best things I did in my personal financial life was commit to building a passive stream of income through dividends.  Sure, I was fortunate enough to continue investing in stocks, bonds and mutual funds in my 20's, but it wasn't until I turned 40 that I began building my dividend stock portfolio in earnest.
It had nothing to do with turning the big four zero.  It had everything to do with the "The Jobs and Growth Tax Relief Reconciliation Act of 2003".  Also known as the "Bush tax cuts" for former President George W. Bush.
The Bush tax cuts leveled the income tax playing field for dividend income.  The tax code finally taxed dividends at the same lower rate as capital gains.  This cut represented as much as a 25% tax reduction on dividend income.  With the new tax law in the books, I became a dividend stock investor.  I've never looked back and it is a decision I still relish to this day.
ADVANTAGES OF DIVIDENDS
Here are the top reasons I like investing in and receiving passive income from dividend-paying stocks:
Dividends are real cash you can spend or reinvest back into your investments without touching your principle

Good dividend growth stocks increase their dividends on an annual basis providing you with more cash

By investing new funds, reinvesting dividends and receiving dividend increases you create your own passive growing cash machine

By selecting good dividend growth stocks and holding them for the long term, the company does most of the work; not you, the investor

Dividend payments and dividend increases provide evidence of a company's financial strength

Payment of consistent dividends instills financial discipline on the company paying them

If you work at building your passive dividend income stream long, hard and smart enough, it can provide you with all or part of the passive income you need to achieve financial independence
MAKE YOUR RESOLUTION TODAY
It takes time and discipline.  This is not a get rich quick scheme.  That's why I suggest you make the resolution to start investing in dividend paying stocks today!
"Okay, okay, okay" you are saying.  "You have convinced me Tom, but how do I get started?" you are asking yourself.  Well, I'm going to show you.  Come back soon for part 2, the Dividends Diversify step by step plan to build your own passive income machine from dividend-paying stocks.
Are you a proponent of building your own cash machine with dividend-paying stocks?  Or, do you have a different investing strategy you follow?  Leave a comment and let us all know.
Disclosure & Disclaimer
This article, or any of the articles referenced here, is not intended to be investment advice specific to your situation. I am not a licensed investment adviser, and I am not providing you with individual investment advice. The only purpose of this site is information & entertainment. We are not liable for any losses suffered by any party because of information published on this blog. See this site's Disclaimer and Privacy tab for more information.