Things To Know Before Moving To Louisiana
Let's talk about the pros and cons of living in Louisiana. Also known as "The Pelican State".
First of all, are you looking for a fresh start and a new place to call home? Is a move to Louisiana in your future?
Then you must be wondering about the benefits of living in Louisiana? And the worst things about living in Louisiana too.
Whatever your situation. We have it covered.
Allowing you to get at the heart of the issue. Specifically, is Louisiana a good state to live in?
So, no delay. Let's get on with the living in Louisiana pros and cons right away!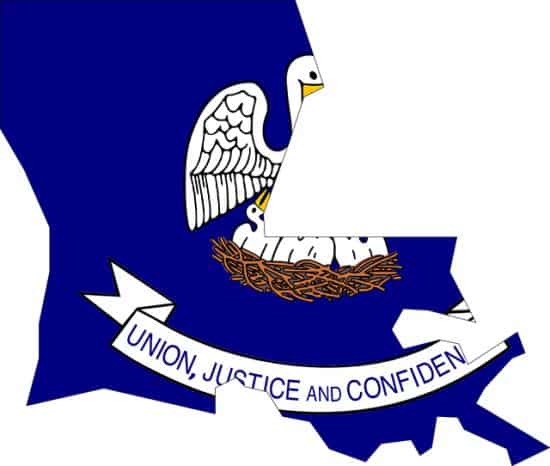 Disclosure: At no cost to you, I may get commissions for purchases made through links in this post.
Pros And Cons Of Living In Louisiana
Here's my top 10 list of moving to Louisiana pros and cons:
Diverse culture
Great regional foods
Fun things to do
Outdoor attractions
Low cost of living
Limited opportunities
Lack of public and private investment
Unfortunate behaviors
Extreme weather
Pesky wildlife and insects
I'm going to take you through each of these pros and cons of living in Louisiana in a moment.
But first, let's answer the big question that is likely on your mind…
Is Louisiana A Good Place To Live?
Like any state. You have to take the good with the bad. And Louisiana living is no different.
Here's what I mean…
Reasons To Move To Louisiana
First of all, you will find a relaxed pace in this state. And a community of diverse people. That are willing to lend a hand when you need it.
Furthermore, the food is like no other in the country. With both southern-style dishes. And Cajun cooking playing dominant roles.
Next, you will never get bored. Because there is always something happening in Louisiana.
Whether your interests include festivals, parties, scenic beauty, parks, or recreation areas. The choices are many.
Finally, it is all served up with a low cost of living. So, you can make ends meet here. Where your hard-earned dollars go a little farther.
On the others hand, an article about the Louisiana pros and cons wouldn't be fair. If I didn't address the bad things about Louisiana too
For example…
Reasons Not To Move To Louisiana
The state has a sub-par economy. With an unemployment rate that limits financial opportunities for many.
Furthermore, the poverty rate is high. While the K-12 educational system is lacking. And access to quality health care could be better.
Finally, there is summer heat and humidity. Also, the risks of extreme weather.
Along with mosquitos, alligators, snakes, and rodents. That can put a damper on your outdoor fun.
So, as I said earlier. When it comes to life in Louisiana.
You must take the positive with the negatives. Just like any place where you choose to live.
Okay. With those highlights about Louisiana life taken care of.
As promised earlier, it is time to go through the 10 living in Louisiana pros and cons. In greater detail.
So, let's get moving…
Diverse Culture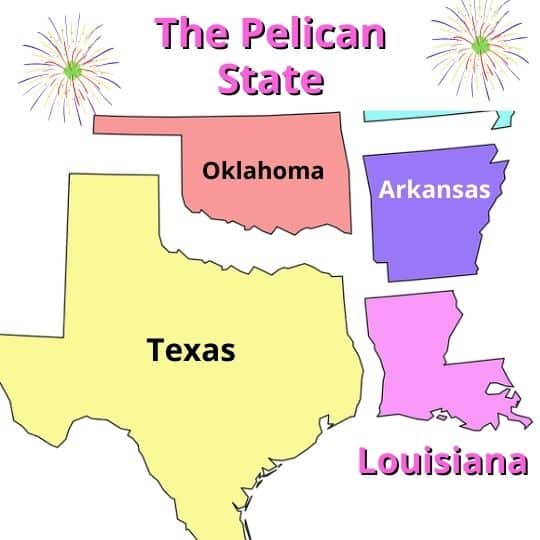 This is a big state. And there are differences between the various regions.
You have northwest and central Louisiana. It is most similar to the state of Arkansas.
While from the Baton Rouge metro area. And heading to the northeast. The region can be compared to Mississippi.
Next, there is the western part of the state. Where the influence and the positive attributes of Texas can be felt.
On the other hand, Louisiana sets itself apart in one area. It is the southeastern portion of the state.
First, in and around Lafayette. Where Cajun and creole cultures are found. It is like nowhere else in the country.
This includes the music, language, food, and local customs. It is different here compared to other regions in the south.
Second, there is the area in and around New Orleans.
Home to the French Quarter. With its varied artists, musicians, entertainers, restaurants, galleries, and museums.
Furthermore, New Orleans' cobblestone streets have traditional French names. Where street performers and a thriving nightlife can be found.
So, you can see the regional differences. But, the cultures merge in 3 ways.
Let's talk about each of these good things about Louisiana one by one.
People
First, there are the people. A melting pot of French, Spanish, Creole, African, and Native American influences exists.
Thus, the state is full of diversity. Since many different people have migrated here over the years. Decided to stay and put down roots.
For the most part, people are outgoing and welcoming here.
They are thoughtful, compassionate, and kind. There is a warmth and friendliness unlike anywhere else in the world.
Community Living In Louisiana
Louisiana residents love to gather. There is no celebration too big or too small. And hospitality is a cornerstone of Louisiana culture.
Having survived major hurricanes, helping neighbors is a way of life. Where communities come together. To survive and move forward.
Look no further than the efforts by the United Cajun Navy. A non-profit organization based in Baton Rouge.
It specializes in search and rescue efforts. As a result of natural disasters.
Or, you can find community spirit in action. At a more grassroots level. Where neighbors just help neighbors.
Relaxed-Pace
Finally, you will find a calm and slow pace in Louisiana.
Maybe it's the warm weather that slows people down. Or, the southern hospitality.
And the desire to grab a seat. Get comfortable. And enjoy a good meal with friends and family.
Speaking of a good meal. That is our next topic on the list of perks of living in Louisiana…
Great Regional Foods
Because you get the best of two worlds here. When it comes to food.
Southern Food, which is tasty and comforting. And Cajun Food which is uniquely amazing.
Even simple, everyday dishes come to life here. Because Louisiana cooks know how to add a little extra flavor.
Local favorites include:
Beignets
Blackened fish
Boiled crawfish
Boudin sausage
Gumbo
Jambalaya
Muffuletta sandwich
Oysters
Po'Boy sandwiches
Red beans and rice
Shrimp etouffee
And if the food doesn't add enough spice to your life. I have another one of the reasons to live in Louisiana…
Fun Things To Do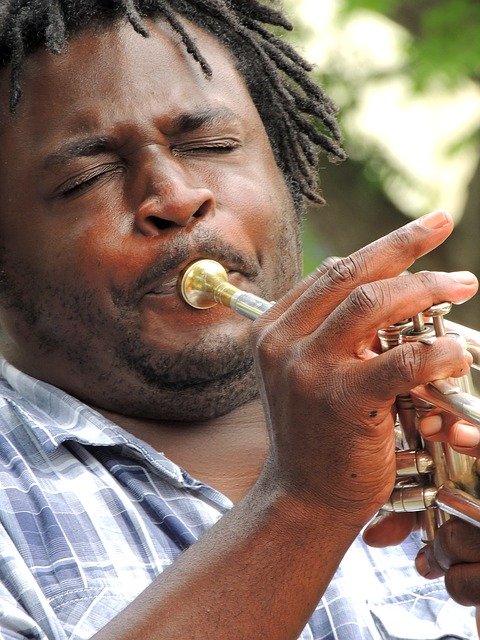 Since you won't lack for entertainment. Not if you are enjoying the Louisiana lifestyle to its fullest.
Here is what I mean…
Living In Louisiana Means Mardi Gras
This may be the most famous event in the state. That being Mardi Gras. Also known as "Fat Tuesday:
Held during February in New Orleans. People line the streets to celebrate.
There are parade floats, brass bands, traditional feasts, and plenty to drink.
Thus, if you enjoy a good party. It's a celebration you won't want to miss.
Festivals And Music
On the other hand, Mardi Gras is far from the only festival in Louisiana. Since there are many festivals in this state each year.
For example…
Andouille Festival
Crawfish Festival
Jazz and Heritage Festival
Essence Fest
Gumbo Festival
Ponchatoula Strawberry Fest
Voodoo Fest
Or, if you just want to listen to some good live music. Without the hassle of festival crowds.
You can find it in Louisiana. Because it's a great place for jazz music, blues, country, or the sounds of zydeco. Coming from the bars, restaurants, and coffee houses.
Sports
And for those of you who like a good sporting event. Louisiana has that too.
It is home to a Southeastern Conference school. Specifically the Louisiana State Tigers. A perennial college football powerhouse.
And the New Orleans Saints. For the NFL fans out there.
Plus the New Orleans Pelicans. Of the National Basketball Association.
Finally, if you like the thrill of horseracing. It is a state you want to live in. With several great tracks for you "railbirds" to choose from.
Then there is more for the "hands-on" sports lovers. Another one of the best things about Louisiana…
Outdoor Attractions
Due to the numerous swamps, bayous, and waterways. Like the Mississippi River. And the Gulf of Mexico
There is no shortage of outdoor activities.
A Sportsman's Paradise
Some refer to Louisiana as a sportsman's paradise. And for good reason.
Since the area is known for boating, world-class fishing. And hunting too.
But you don't have to be a sportsman or sportswoman. To enjoy the state's natural attractions.
Because you would be missing out. On some of the most interesting things about Louisiana…
Scenic Beauty When Living In Louisiana
From the bayous in the south. To the prairies and pine forests in the central and northern regions.
There are different landscapes to enjoy. And each is filled with different wildlife.
Thus, as a resident in the state of Louisiana. You have the opportunity to get out. And take it all in.
Some places to visit include:
Atchafalaya River Basin
Avery Island
Barataria Preserve
Bogue Chitto State Park
Driskill Mountain
Fontainebleau State Park
Honey Island Swamp
Jean Lafitte National Park and Preserve
Kisatchie National Forest
Lake D'Arbonne State Park
Lake Pontchartrain
And what makes all of this outdoor fun possible? The weather of course.
Another one of the advantages of living in Louisiana…
Climate And Weather
Since there is rarely a time or season. That you can't do things outdoors here.
Locals enjoy year-round warm temperatures. It seldom snows. And there is lots of sunshine.
Ice-covered roads. And snow removal will simply not be something that you will be concerned with.
And what little winter weather there is. Doesn't happen until late January. But the temperatures can still be warm enough even then.
Next, I have another one of the benefits of moving to Louisiana…
Low Cost Of Living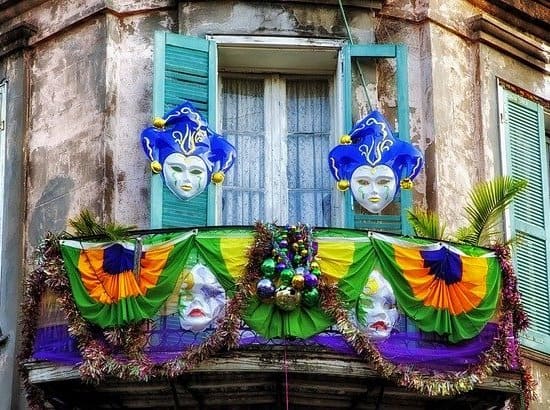 You can save on living costs in this state. Because the cost of living in Louisiana is affordable.
Let's go through a few numbers. Using BestPlace.net as a guide.
Housing Prices For Living In Louisiana
First of all, we have the median home value in Louisiana. Since residential real estate is about 35% less than the national average.
Apartment rents are affordable too. Where 2 bedroom apartments are roughly 30% lower. Versus averages across the United States.
Of course, your costs will depend. On exactly where your choose to live in Louisiana.
Some popular places are the suburbs of New Orleans and Baton Rouge.
If you like access to the big city. But desire some separation from city life.
Since there are many livable suburbs. For example…
Abita Springs
Mandeville
Metairie
North Shore
Some of these suburban areas offer the best schools. And safest, family-friendly locations.
Allow me to continue with your budget…
Other Costs Of Living In Louisiana
Since other expenses in this state are lower too.
Specifically, groceries, health care, and utilities. All run anywhere between 5-10% less than other parts of the country.
Are you still looking for ways to save money?
Then, here are a few tips and tools that I suggest…
Save More Money Living In Louisiana (or anywhere)
First of all, before you move. Make sure your credit score is as good as it can be.
You can check yours for FREE. Using Credit Karma.
Either way, good credit will help you secure an apartment lease. Or, a mortgage on your new Louisiana home.
And get a good deal on that mortgage. If you plan to buy.
For this, use the internet to shop for the best mortgage rates you can find.
Also, for online purchases. Get cash back by signing up for the Rakuten cash rebate app.
Save more when you shop for groceries too. So, you will have more money at the grocery store to practice your Louisiana-style cooking.
Last but not least. It is important to get a handle on all of your finances. Whatever your reasons are for moving to Louisiana.
Whether you need to quickly prepare a budget. Or, just pull your financial information together in one place.
You can do it using the FREE online tool from Empower.
This great app saves time. And makes managing money so much easier.
Best of all? These tips and tools work anywhere you choose to live!
And they are all FREE to sign up and use. So there is no excuse for not making the most of your money.
Finally, as a bonus. Rakuten even gives you 10 dollars cash. Just for signing up and making your first online purchase.
Okay. Enough about money.
Furthermore, that concludes the positives about the quality of life in Louisiana.
But an article about the pros and cons of living in Louisiana would not be complete. Without addressing the reasons not to live in Louisiana in the first place.
Let's do that next…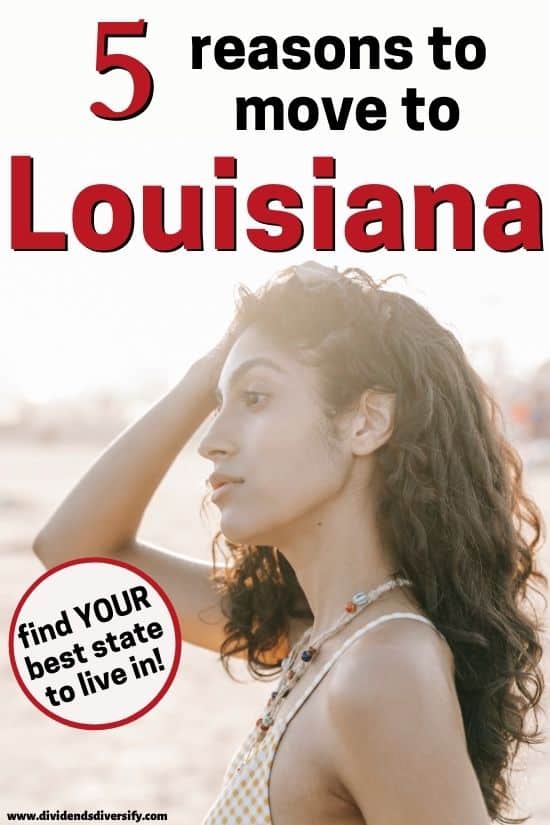 Limited Opportunities
Louisiana's economy is not top-rated. And job opportunities are somewhat limited.
Economy
U.S. News ranks the state's economy near the bottom. Based on the business environment, employment, and growth.
The state's economy depends on its agriculture. With cotton as a primary crop in the north. And sugar cane in the south.
Other industries that contribute are energy, fishing, health care, and tourism.
But with a limited skilled labor pool. Partly due to the educational system. It is less likely for businesses to move here.
Since high-paying growth industries are looking for educated employees. Not unskilled workers.
Jobs
Many of the higher-paying jobs are in the chemicals, oil, and natural gas industries. There are far fewer high-paying opportunities. For people outside of these fields.
And the unemployment rate in Louisiana? It Is one of the highest of all states in the country.
The problem is there are other states in the region. Offering a competitive cost of living too.
So, it is common for young people to graduate from the state's universities. And head off for Georgia, Texas, or Florida.
For higher wages. And greater access to economic opportunity.
Poverty
And typical of other states. With sub-par economies. And low wages.
Poverty is a greater problem in Louisiana. Versus other states in the country.
No matter what survey or study you look at. Louisiana always ranks near the bottom.
With almost one of every five households. Living at or below the poverty line.
What generates this dismal economic environment? It is another one of the bad things about living in Louisiana…
Lack Of Public And Private Investment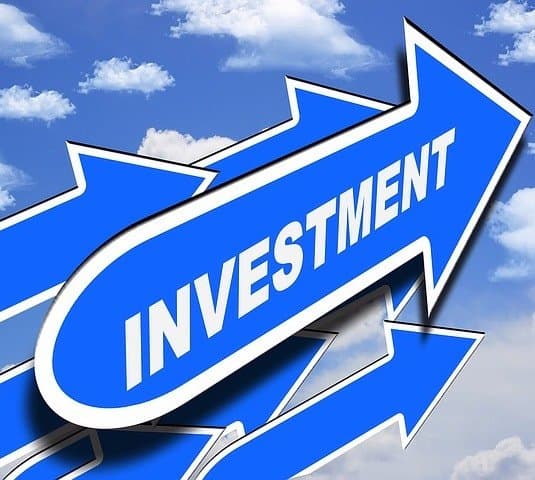 First of all, locals will tell you. That the government is inefficient.
With a history of corruption. And layers of red tape to negotiate.
Leading to poorly managed public services. And businesses unwilling to make large private investments.
First of all, the state's physical infrastructure is not the best. Due to condition, and design in some cases too.
Louisiana consistently ranks poorly. In terms of the quality of its K-12 education.
Standardized test scores tend to be some of the lowest in the country. And graduation rates suffer.
On the other hand, there are some pretty darn good universities. For example, Tulane, Loyola, Louisiana State University, and the University of Louisiana.
But as I mentioned earlier, many graduates of these schools. Elect to take their youthful energy and skills elsewhere. Thus, leaving for better things in other states.
Finally, there is a lack of quality health care. Particularly in the rural areas.
Get the picture? Poor K-12 education. Inadequate access to quality health care. Government mismanagement.
All of these things limit the availability of funds. For public and private investment. In the areas that need it most.
It leads to a self-perpetuating cycle. Of economic underperformance in this state.
Next up. Another one of the disadvantages of living in Louisiana…
Unfortunate Behaviors
As kind and welcoming as most people of this state are. You will still find some disappointing behaviors.
Starting with…
Crime
It's no coincidence. The crime rates in Louisiana tend to be higher in lower-income areas.
With limited economic opportunity.
And the state ranks poorly for both violent crimes. And property crimes.
In particular, New Orleans, the state's largest city. Has historically high crime rates.
But there are lesser-known areas. With high crime rates too.
So, if you plan on moving to Louisiana. Do your homework to find a safe place to live.
Also, consider this next item. On the list of pros and cons of Louisiana…
Discrimination When Living In Louisiana
For as much of a "melting pot" of ethnic backgrounds that is Louisiana. Discrimination is still a problem.
And unfortunately, exists among the state's citizens. Leading to an overall lower Louisiana quality of life.
It's a difficult thing to measure.
But, a WalletHub study ranked Louisiana near the bottom of all states. For racial equality and integration.
Next, we have some dangers of living in Louisiana…
Extreme Weather
And I must circle back to the weather.
Heat And Humidity
Louisiana doesn't have four marked seasons. Like other states in the country. Because you get 11 months of summer.
So, if you want the turning leaves of fall. And a snowy white Christmas. Consider a state in the Midwest. Since Louisiana won't be able to deliver on those things.
Plus, there is the summer heat and humidity to deal with. It's intense and uncomfortable. Similar to other warm weather states in America.
For those not used to it. And not willing to adapt.
More about the weather…
Natural Disasters
Because natural disasters are an all too common occurrence. And include:
Hurricanes and tropical storms. Some of the worst on record in the United States have hit Louisiana.
The state is prone to thunderstorms. And lots of rain.
The rain and storms make for flooding. Especially in the many low-lying and coastal areas.
And then there are tornados. The state is not in the heart of Tornado Alley. But it's not uncommon for Louisiana to have more the 40 twisters per year.
So, it's smart to have good property insurance in place. As soon as you move to Louisiana.
And if the severe weather isn't enough. I have another one of the negatives of living in Louisiana…
Pesky Wildlife And Insects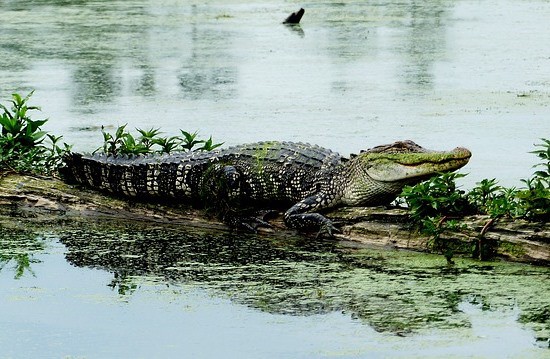 Because of the warmth, humidity, and swampy moist areas. There is plenty of not-so-pleasant wildlife and bugs to deal with here.
First of all, this state has a high alligator population.
They aren't known to be aggressive to humans. But, like any wild animal. Don't accidentally sneak up on one.
Then there are the less intimidating creatures of the outdoors. But, troublesome nevertheless.
Specifically,
Armadillos
Mosquitoes
Possums
Raccoons
Rats
Roaches
Snakes
To name a few things that can ruin your next outdoor (or even indoor) experience in Louisiana.
Okay. That's all for today. We have covered plenty of things you need to know. When thinking about moving to Louisiana.
Allow me to wrap up with a summary…
Pros And Cons Of Living In Louisiana
Here's my top 10 list of living in Louisiana pros and cons:
Diverse culture
Great regional foods
Fun things to do
Outdoor attractions
Low cost of living
Limited opportunities
Lack of public and private investment
Unfortunate behaviors
Extreme weather
Pesky wildlife and insects
Hopefully, this discussion will help you think through some important questions. Specifically,
1) Why should I move to Louisiana?
and
2) Is Louisiana a nice place to live?
Best of luck with your decision. No matter where you choose to settle down.
More Reading About Living In Louisiana And Beyond
Make The Most Of Your Money Living In Louisiana (or anywhere)
I mentioned several good tools for saving money. And managing money in this article.
They are summarized here for your convenience.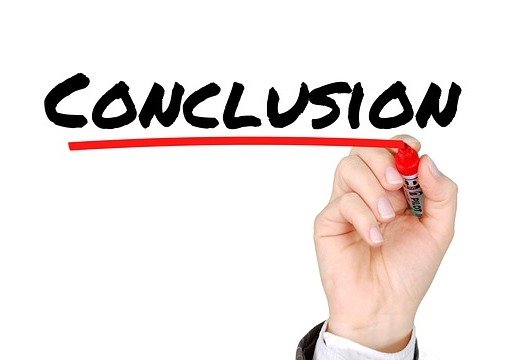 Author Bio: Tom Scott founded the consulting and coaching firm Dividends Diversify, LLC. He leverages his expertise and decades of experience in goal setting, relocation assistance, and investing for long-term wealth to help clients reach their full potential.
The Pros And Cons Of Living In Louisiana Explained