Good Things To Know Before Moving To Arkansas
Are the pros and cons of living in Arkansas on your mind? If yes, then you have come to the right place.
Perhaps you are thinking of moving to Arkansas for work? Or, retiring in Arkansas when your working days are done? Maybe you need to learn about the cost of living in Arkansas before relocating.
Regardless of your situation, there are benefits of living in Arkansas to be aware of. Also, several reasons not to move to Arkansas before packing your bags and loading up the truck.
So, let's review the top living in Arkansas pros and cons. Then you will be in the best position to answer this simple but important question: Is Arkansas a good place to live?
Better yet, throughout today's post, I will highlight some of Arkansas's best places to live. And at the end, share the views of one of my friends, a lifelong state resident, who took the time to share his thoughts.
10 Pros And Cons Of Living In Arkansas
Here is my top list of benefits of living in Arkansas. Also, a few disadvantages when considering moving to "The Natural State."
Low cost of living
Low property taxes
Top-notch state universities
Nice weather & plentiful outdoor activities
Small town charm or bigger city vibe
High sales taxes
High crime rates
Less than the best educational system
Dangers of wildlife & mosquitos
People, poverty, obesity & poor healthcare
After seeing the list above, are you still considering moving to Arkansas? If yes, let's hit the big question of the day and do so right away.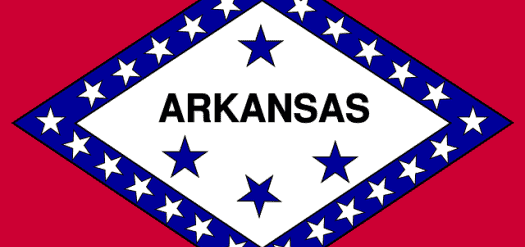 Disclosure: At no cost to you, I may get commissions for purchases made through links in this post.
Is Arkansas A Good Place To Live?
Arkansas is a good place to live for anyone who desires a modest cost of living, affordable property taxes, nice year-round weather, and abundant outdoor activities in a region with smaller cities and charming hometowns.
Do these things about the Arkansas lifestyle appeal to you? If so, then the answer is yes. Arkansas is a good state to live in.
Furthermore, the minor disadvantages of living in Arkansas can be managed. To do so, be smart when choosing your exact location to live in Arkansas and when going about your daily activities.
Why I Like Arkansas Living
For full disclosure, I'm a little biased about the good life in Arkansas.
First, my wife's sister and brother-in-law have owned two vacation cabins in this state.
The first one was near the small town of Hardy. And the second one was located in Cherokee Village.
Furthermore, they decided that Arkansas is a good place to retire. So, they recently moved from their long-time home in Memphis, Tennessee to Heber Springs, Arkansas, near beautiful Greers Ferry Lake.
Second, our niece lives and works in Little Rock, Arkansas. For fun, she owns a horse and stables it in a beautiful area outside the city.
Finally, as I mentioned earlier, one of my friends is a lifelong resident. He was kind enough to share his thoughts about the Arkansas lifestyle. So, I included them at the end of today's article.
As a result, I've had the pleasure of visiting Arkansas on many occasions. And we have taken hiking vacations there to enjoy Arkansas's beautiful outdoors and small-town charm.
Okay. With my personal history with Arkansas out of the way, let's dig into the details. You should carefully consider each of the ten pros and cons of living in Arkansas that I will highlight for you today.
And since I focus a lot on this website about success with money. You should know I will fully cover the cost of living in Arkansas.
Why?
Because most of us want to choose a nice but inexpensive state for settling down and getting on with the life we desire!
Benefits of Living In Arkansas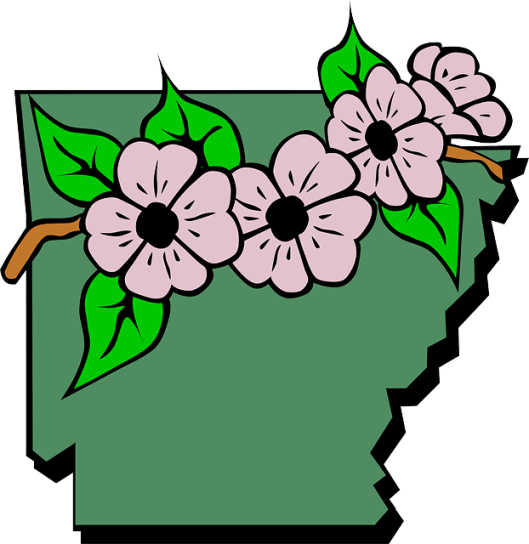 I like to keep a positive mindset. So, let's start with the benefits of living in Arkansas.
There are more than I can mention. Thus, I will focus on the most notable.
Consider these good things carefully when thinking about the moving to Arkansas pros and cons. Ask yourself if these points fit your lifestyle, expectations, and financial goals.
1. Cost of Living In Arkansas
Is it expensive to live in Arkansas? The answer to that question is no.
Because the state annually checks in as one of the cheapest states to live, based on research reports detailing the cost of living in Arkansas. Most importantly, having a low living cost can solve many financial problems.
Average Cost Of Living In Arkansas
Depending on where you live, the average cost of living in Arkansas is about 20% lower than the average of all states in America. Groceries, utilities, healthcare, and transportation all contribute to cost savings.
Are you trying to choose between Arkansas and its neighbor to the Southwest, Texas? If yes, understand that most comparisons of the cost of living in Arkansas versus Texas show the Natural State as the winner.
However, you should never count out Texas. Or this state's neighbor to the west. Since Oklahoma has a low cost of living too.
Another way to keep your cost of living low in Arkansas is to save on all your online purchases. We use Rakuten to earn rebates on everything we buy online.
Best of all, this little trick works anywhere you decide to live. But why not make it even less expensive to live in Arkansas once you get there?
You can learn more about Rakuten here.
Housing Costs In Arkansas
Where Arkansas shines is in the cost of housing. The median cost of the state's average home is nearly one-third less than the median home value measured across the United States.
And if you need a mortgage for that new home? There are plenty of fast, affordable online options.
Furthermore, make sure you keep your credit score in good shape, no matter if you choose to rent or buy.
Your lender, landlord, and probably your new employer will review your credit score. That is, in case you are moving to Arkansas for a new job.
Take it from me because I check my credit score periodically for free. And you should too!
Managing Your Money Before, During, And After Moving To Arkansas
To emphasize, moving is a big financial commitment. So, do you need to fine-tune your finances before the big move to Arkansas? If yes, we use the app from Empower to manage our total financial picture.
The app is excellent for handling spending, budgeting, and investments all in one place online. Best of all, Empower is free to sign up for and use.
You can learn more about Empower here.
Okay, that's all I have on Arkansas's average cost of living. However, it surfaces in another area too. For example, you may be surprised by the low property taxes after moving to Arkansas.
Next, let's discuss this vital topic representing another one of the financial advantages of living in Arkansas.
2. Property Taxes In Arkansas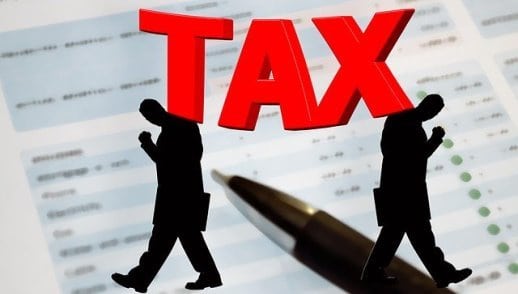 Here's another area where Arkansas wins over Texas for cost savings. That being property taxes. Also called real estate taxes.
Whether you own a home and pay property taxes directly or rent, the property tax bill still comes out of your pocket.
And when it comes to property taxes, living in Arkansas is a winner because property taxes on a median-priced home come in as one of the lowest states in the nation!
Other Points About Taxes After Moving To Arkansas
Aside from real estate taxes, I do not consider Arkansas to be an overly tax-friendly state. However, I am impressed with the government's recent strides in reducing the tax burden.
New laws have cut both individual and corporate tax rates. Undoubtedly, these changes will increase the state's competitiveness in attracting businesses, workers, and anyone considering retiring in Arkansas.
To drive this point home, here are some recent comments from the governor, according to Arkansas Economic Development Commission (AEDC).
"In less than eight years, we have taken the income tax rate from the highest it has ever been to the lowest it has ever been. In addition, we have grown our state reserves from nothing to $2 billion during this time."
Next, higher education opportunities are another one of the benefits of living in Arkansas. Let's discuss it.
3. Top-Notch State Universities
This state has excellent universities, and I firmly believe in higher education. But doing it without going into debt for the rest of your life.
Having received both of my degrees from state schools in my home state. I think benefiting from reduced in-state tuition is one of the best ways to learn for less.
Get the big university experience. Have your kids stay reasonably close to home. And enjoy the cost benefits of in-state tuition.
University Of Arkansas
First, the University of Arkansas is one option. Its flagship campus is in the Arkansas city of Fayetteville, located in the northwest corner of the state. More on this growing area a little later.
You can choose from nearly 100 undergraduate fields of study at the U of A. Almost as many master's degree programs. And more than 30 doctoral programs.
Dig deeper and discover that Fayetteville might be one of Arkansas's best places to live.
You will find some of the best schools in the state, low crime rates, and fun things to do there. And all of these attractive features are placed in a scenic setting close to the Ozark Mountains.
Arkansas State University
Or consider Arkansas State University (A-State), the second-largest university in Arkansas. This school is based out of Jonesboro in the state's northeast corner.
A-State does not have as large a campus population as the University of Arkansas. But is known for its robust online offerings.
Jonesboro, a relatively small town, may offer you the perfect lifestyle choice. Residents are friendly, the downtown has been nicely revitalized, and the economy is strong.
Furthermore, you can fulfill a variety of cultural interests there. The city's Foundation of Arts (FOA) and Forum Theater are fantastic places for adding a little culture to a primarily rural area.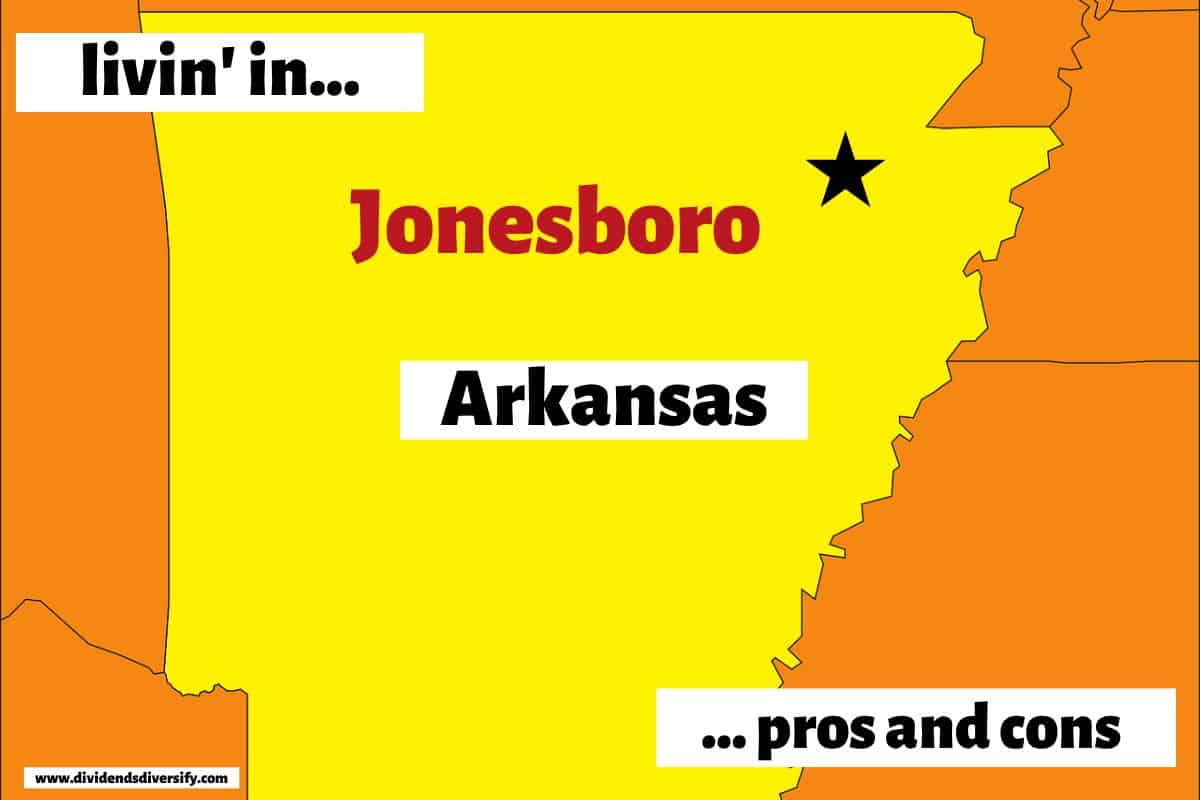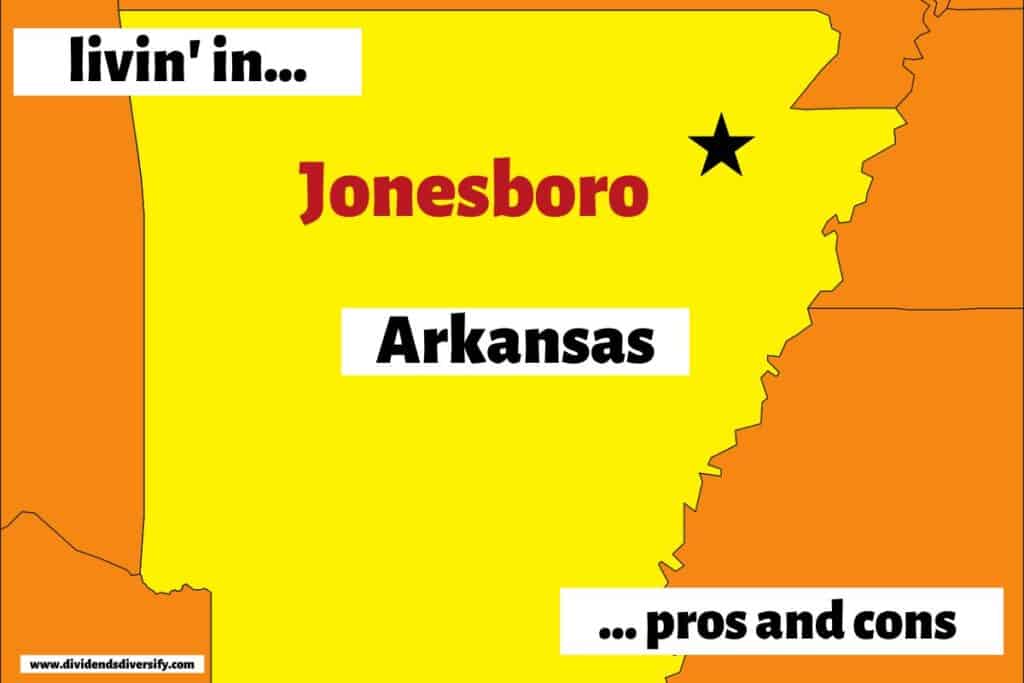 So, we know Arkansas is a cheap state to live in. And we can get a good education from this state's universities.
But what else is there to do besides saving money and getting an education? Let's discuss…
4. Nice Weather & Ample Outdoor Activities
The weather is nice in this state. I'm going to go out on a limb here. And call it the San Diego of the South Central region of the United States.
Okay. Maybe San Diego is a stretch.
But you may be good to go if you enjoy mild winters and don't mind a little heat and humidity in the summer. Thus, Southern living in Arkansas has its advantages because of the weather.
Next, I have a few points about the climate to consider.
Enjoy The Weather When Living in Arkansas
January is the coldest month. But low temperatures rarely fall much below 30 degrees. Snowfall is light in the Northern parts of the state. While virtually nonexistent in the southern regions.
July and August are the hottest months of the year. Temperatures frequently climb into the 90s. Warm temperatures can be accompanied by high humidity too.
But if you can beat the heat during the summer. You can enjoy a temperate climate with distinct seasons during the rest of the year.
For example, pleasant high temperatures in the 70s with lows in the 50s are common.
The state's climate results in lower utility costs for heating your home. Put this point as another plus for the Arkansas cost of living.
Next, the nice weather and beautiful landscape lead to many possible outdoor activities.
Enjoy The Outdoors When Living In Arkansas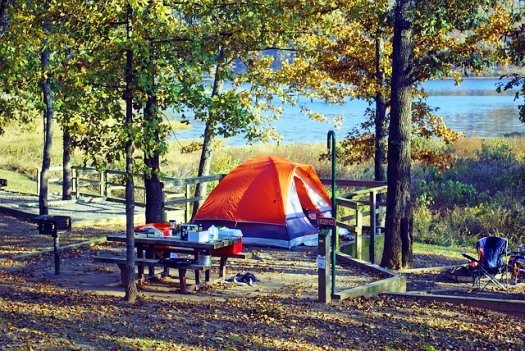 Like its neighboring state to the north, Missouri, Arkansas is known for its beautiful landscape and natural scenery. After all, the state's nickname is the "Natural State."
If you like the outdoors, popular leisure pursuits include:
Hiking
Bicycling
Boating
Camping
Fishing
Hunting
Water skiing, canoeing & tubing
Furthermore, Arkansas is known for its geographical diversity stemming from the valleys of the Arkansas and Mississippi rivers. Plus, their many tributaries.
The mountains, associated bluffs, forests, and lakes combined with the temperate weather mean this state has plenty for outdoor lovers.
How about a little charm and some good vibes? Why not? Let's talk about it.
5. Small Town Charm Or Bigger City Vibe
No matter your reasons for moving to Arkansas, selecting your location in this state is important, as they say in the real estate business, location, location.
It all comes down to your interests and lifestyle choices. And perhaps, if you are tied to a workplace commute.
The Small-Town Charm Of Living In Arkansas
When considering a move to Arkansas, the state has many smaller towns. And most of them are known for their unique charm.
You can enjoy walking down streets full of small businesses and bustling cafes. Plus, experience lots of Southern-style hospitality.
So, know that this state has plenty of small-town charm to explore and enjoy.
The Bigger City Vibe When Living In Arkansas
However, you may be interested in a larger city when moving to Arkansas. If so, consider the best places offering great dining experiences and cultural activities.
You can enjoy art galleries, museums, and theaters without the hassles of big-city living. You know what I mean, traffic jams and overcrowding from urbanization.
Please allow me to provide some examples.
Best Places To Live In Arkansas
Little Rock is the capital of Arkansas. And boasts the largest population.
Further your career with Walmart, the state's largest employer in Bentonville.
And it's important to note that the University of Arkansas is also one of the largest employers in the state.
So, if you are looking for a new job, sharpen that resume. Then move to Arkansas and get to work.
Resource: Improve your resume with MyPerfectResume
However, maybe you want to live in a college town?
Then consider Fayetteville or Jonesboro. They are home to the state universities we have already discussed.
The four cities mentioned immediately above are some of the state's largest based on population. Rounding out the top biggest and best places to live in Arkansas are these places:
Fort Smith
Springdale
Rogers
Many of the cities I just mentioned are in the up-and-coming northwest corner of the state. So, explore the area before moving to Arkansas.
Please allow me to cover several significant points.
Consider Living In Northwest Arkansas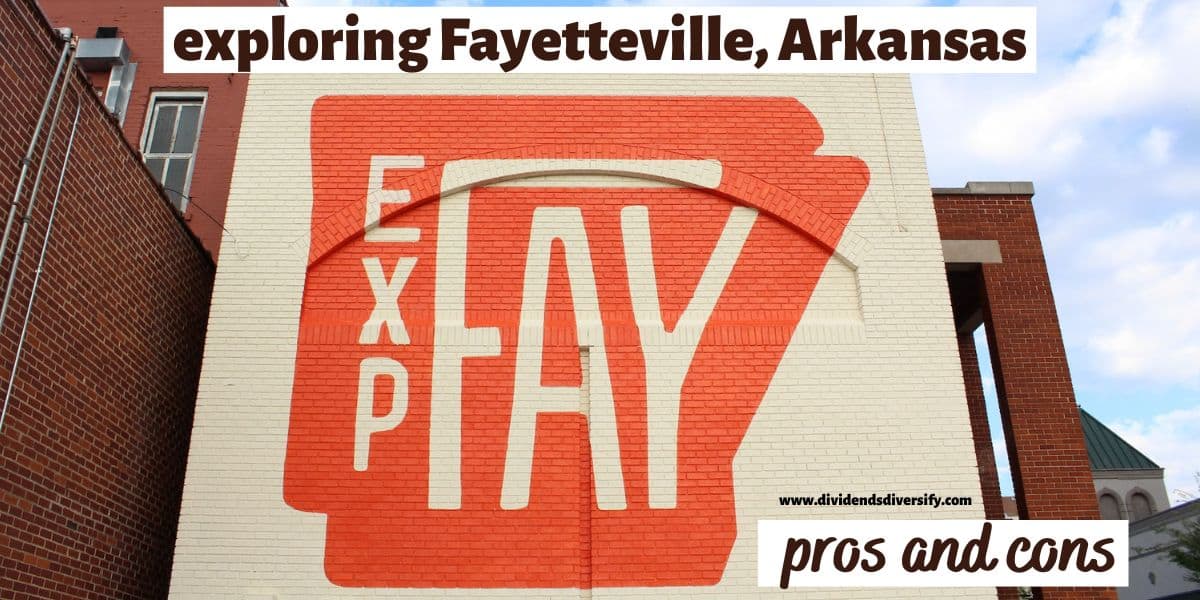 Northwest Arkansas has become a popular place to live because of its attractive work opportunities and lifestyle features. However, most of the area's population and economic growth have been powered by major U.S. companies and the families that founded them.
Economic Growth In Northwest Arkansas
For example, Walmart was founded in 1962 by Sam Walton in Rogers. Furthermore, Tyson Foods began operations in Springdale back in 1935. Finally, J.B. Hunt Transport, founded in 1961, is based in Lowell.
Tyson is in the process of moving its corporate offices here.
Walmart is also consolidating in northwest Arkansas. The retailer is closing offices in Austin, Texas, Portland, Oregon, and Carlsbad, California. Thus, Walmart's management is dramatically expanding its office footprint on its Bentonville campus.
These three companies contribute nearly 70,000 jobs to the region's economy. In addition, each has invested in the area to make it more attractive to potential workers and current residents.
Who Else Is Relocating To Northwest Arkansas?
More recently, the region's growth has been driven by transplants. They move here but work remotely rather than for the large companies that call the area home.
Why?
Because many are attracted to the small-town vibe without sacrificing the big-city amenities to which they are accustomed.
Finally, retirees or those planning to retire in Arkansas also make up a significant portion of new residents. Some are following their children who already live and work here.
Living In Northwest Arkansas Means Enjoying:
A modest cost of living
Plenty of job opportunities
Recognizable retailers and businesses
Robust hiking and biking trail systems
Easy access to the Ozark Mountains
The growing arts and culture scene
With all that said, does living in Arkansas sound like paradise to you?
Well, not so fast, partner.
Because an article discussing the pros and cons of living in Arkansas is incomplete without addressing some of the drawbacks of living here.
Let's cover those topics next.
Disadvantages of Living In Arkansas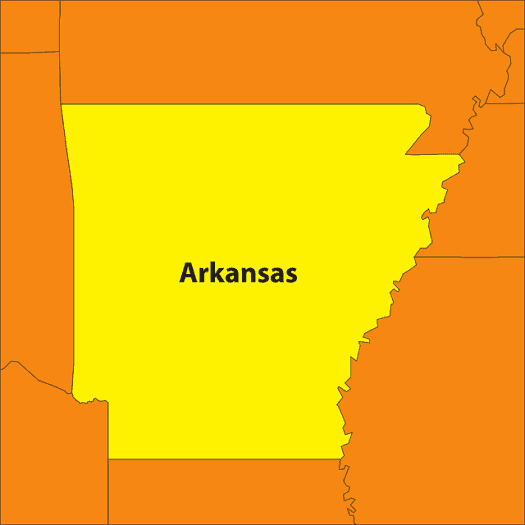 As mentioned earlier, I am slightly biased and believe Arkansas is a good place to live.
So far, I have highlighted the state's low cost of living and the nice weather. Also, some of the best places to live in Arkansas. Great cities and towns whether you are considering retirement, want to send your kids to a good state university, or desire to further your career at one of the state's largest employers.
On the other hand, I want to present a balanced case. So here are a few reasons not to move to Arkansas in the first place.
The disadvantages of living in Arkansas are not insurmountable. No, not by any means. But you should keep them in mind. So, let's keep moving.
6. Living In Arkansas Means High Sales Taxes
Are you a big consumer? And like to spend money and buy a lot of consumer goods?
If yes, be prepared to pay high sales taxes. These taxes will eat into the low cost of living in Arkansas that you expect to enjoy.
Why so? Because according to AARP, Arkansas levies some of the highest state and local sales tax rates in the United States, almost 10% of your purchases.
Let's say you need to replace the kitchen appliances in your new home. Assuming they cost $3,000, sales tax will add another $300 to the bill.
So, if you are considering the pros and cons of retiring in Arkansas and past your major consumption years, the high sales tax may not be a big deal.
On the other hand, make sure you factor sales tax into your budget so you don't get caught short on cash. Because Arkansas, along with its neighbor, the "Volunteer State" of Tennessee, checks in with some of the highest sales taxes in the country.
Next up on my list of top reasons not to live in Arkansas is crime…
7. High Crime Rate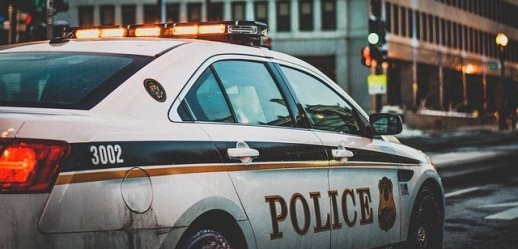 Like many of the pros and cons in every state, it's hard to generalize across all of Arkansas for crime rates and your safety. So, the vital question to ask and answer might be, is Arkansas a safe place to live?
Here's what I think about it.
First, some areas are very safe, like Bentonville in northwest Arkansas. You will find many well-paid and educated corporate citizens who call this town their home. Most residents work for Walmart or companies within their massive supply chain.
Furthermore, Bentonville's high corporate tax base supports well-staffed law enforcement personnel.
While other areas, specifically parts of Little Rock and West Memphis, have very high crime rates.
Overall, statistics show that the Arkansas violent crime and property crime rates are higher than the national average. Gun ownership is also extreme, with nearly six out of every ten residents owning a firearm.
But don't let this deter you when considering reasons to move to Arkansas.
For example, my niece lives alone in a single-family home in Little Rock. She has never had any issues regarding the crime or her safety.
Of course, she had two dogs. They sound the alarm when anyone comes near the house. But those two pooches wouldn't hurt a fly. I call Biscuit, the puppy, "an unguided missile looking for love."
Finally, no matter what state you decide to live in, be choosy when selecting your location and neighborhood. Most importantly, when moving to Arkansas, do your research.
Okay. Enough about crime.
Let's keep going and address another one of the reasons not to move to Arkansas.
8. Public Schools
The elementary and high school education systems in Arkansas are poorly rated. For example, US News ranks the state in the lowest quartile of its state-by-state rankings.
The system is not well funded. And teachers earn less than in other states. So, attracting top-notch educators here is more difficult.
As a result, anyone with school-age children considering moving to Arkansas might be on the hook for private school tuition. That is if you desire to provide the best education for your children.
Thus, the cost of a private school is another possible offset to the low cost of living in Arkansas. Similar to the conversation we just had about sales taxes.
On the other hand, if your family is grown and you are living off savings and retiring in Arkansas. Then, the education system is probably not a deal-breaker for you.
Another one of the reasons not to live in Arkansas…
9. Wildlife & Mosquitoes
Of course, beautiful natural landscapes and outdoors can have their drawbacks.
First, abundant water supplies and warm, humid summer weather promote a robust mosquito population.
A few summer bites are probably not a concern. But those pesky bugs can carry the West Nile virus and less common mosquito-borne diseases.
Furthermore, Arkansas has vast amounts of natural land. And this land, if you are not careful, is home to dangerous critters.
The most dangerous are venomous snakes, including the copperheads, rattlesnakes, and cottonmouths that like living in Arkansas too.
Hmmm. Mosquitos and snakes. They remind me of the disadvantages of living in Florida.
Finally, black bears and bobcats are also known to roam the countryside. But they probably won't bother anyone.
However, if you accidentally step on the wrong snake when enjoying a hike in the forest. Well, that can mean trouble.
10. People, Poverty, Obesity, And Poor Health Care
Last but not least, let's wrap up my opinions and the facts about Arkansas living with a bucket list of items related to the quality of life.
Limited Racial Diversity When Living In Arkansas
First, if you like living around a diverse mix of people, you won't find much of that here.
According to the U.S. Census Bureau, almost 80% of the population is white. African Americans make up the majority of the rest at 15%.
Many Residents Live Below The Poverty Line In Arkansas
Second, Arkansas is known for very high poverty. Routinely clocking in as one of the bottom ten states in the nation with a 15%+ poverty rate.
The state's rate is about 50% higher than the average rate across the United States.
Obesity Is A Problem In Arkansas
Next, Arkansas is also known for its obesity rate. With more than one-third of the population considered overweight.
What's worse is obesity is often associated with other health conditions. This point leads me to another one of the disadvantages of living in Arkansas.
Less Than The Best Healthcare System
Finally, a recent study by WalletHub ranks Arkansas as one of the worst states in the nation for the quality of health care.
The state ranks well for its cost competitiveness adding to the low cost of living. However, access to care and positive health outcomes is unfortunately lacking.
For example, my brother-in-law lives in Heber Springs. However, he travels to Memphis to treat a chronic condition he has been battling.
Most of these aspects are things that someone moving to Arkansas can control to a large extent. But realize they are part of the environment and culture you will become a part of.
Okay. It's time to wrap this article up.
So, please allow me to conclude and summarize the important pros and cons of living in Arkansas. Plus, some additional juicy points from a long-time local.
Summary: Pros And Cons Of Living In Arkansas And Thoughts From A Long-Time Local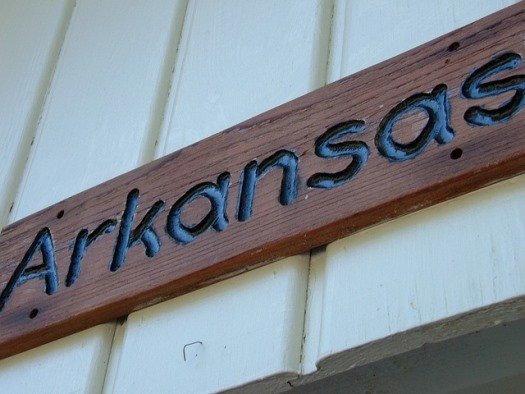 The Natural State has much to offer anyone interested in moving to Arkansas.
However, it's essential to do your homework. Pick from any one of the best places to live in Arkansas. And I'm sure you will live happily for many years to come.
Furthermore, from a local's view, one of my friends reached out to me to provide their perspective about living in Arkansas. So next, I will share his thoughts.
Full disclosure: I did some light editing for readability and formatting purposes. For Steve's unedited views, please refer to the comments section below.
A Long-Time Local's View On Living In Arkansas
I have lived in Arkansas my entire life.
Working And The Cost Of Living In Arkansas
We were fortunate to earn a high salary while working in this low-cost-of-living region during this time. So yes, I agree with your first pro. The cost of living in Arkansas, including housing, is very affordable.
Arkansas Is Scenic, Beautiful, And Mostly Unspoiled By Urbanization
If you like the outdoors, this is a place where you can hike every day for a week and not see another person on the trail. That's priceless for me.
We've hiked hundreds, probably thousands of miles in rugged, remote parts of the state. A snake will only bite you if you try to pick it up. They are scared of people. Rarely do they attack anything they can't swallow, except in self-defense.
You are far more likely to be killed by lightning or a tornado than by a snake. Of course, there are bears, but they are even less dangerous than snakes. On the other hand, mosquitos are a thing outdoor enthusiasts must deal with here in Arkansas.
Higher Education For Arkansas Residents
My entire family and I went to the University of Arkansas. Between the five of us, we have earned four engineering degrees, a teaching degree, a business degree, and a medical doctorate.
Even though we had an above-average income during that time, our three kids also got free four-year degrees, including tuition, fees, books, room, and board, mainly because many merit-based scholarships are available to Arkansas Universities without income limitations.
One city I'm aware of provides five years of free college to every student that graduates from their public school system.
You can read more from Steve here.
Next, and upon further review, I see more than the original ten pros and cons I highlighted at the beginning of this post. So, here is a summary of all the pros and cons of living in Arkansas that we covered today.
For anyone asking themself, should I move to Arkansas? Here I list exactly what Arkansas is known for.
Pros Of Moving To Arkansas
A modest cost of living
Affordable housing costs
Reasonable property taxes
Declining income tax rates
University of Arkansas
Arkansas State University
Mild winter weather
Scenic landscape
An abundance of outdoor activities
Small town charm
Larger cities to choose from
Up-and-coming Northwest Arkansas
And some reasons not to live in Arkansas…
Cons Of Moving To Arkansas
The excessive sales tax rate
High crime rates in some areas
Sub-par public school system
Venomous snakes
Black bears and bobcats
Aggressive mosquitos
Lacking racial diversity
Above-average poverty rates
Problems with obesity
Access to quality healthcare
High summer heat and humidity
Risk of tornados
Remember these reasons for moving to Arkansas as you consider all the pros and cons. Most importantly, good luck with your decision!
Best Places To Live In Arkansas
Finally, throughout the article, I mentioned several cities and towns and summarized them here for your convenience.
These cities and towns may or may not be Arkansas's best places to live. It all depends on exactly what type of lifestyle you are looking for.
Bentonville
Cherokee Village
Fayetteville
Fort Smith
Hardy
Heber Springs
Jonesboro
Little Rock
Lowell
Rogers
Springdale
Why move to Arkansas? If you have made it this far, you can now answer that question yourself! Good luck, no matter where you choose to settle down.
More Reading About Saving Money & Living Well
Best Resources To Keep Your Money In Order- Before & After The Big Move
Throughout the article, I mentioned several of my favorite personal finance resources for saving and managing money.
Best of all they are all free to sign up for and use. I have summarized them here for your convenience.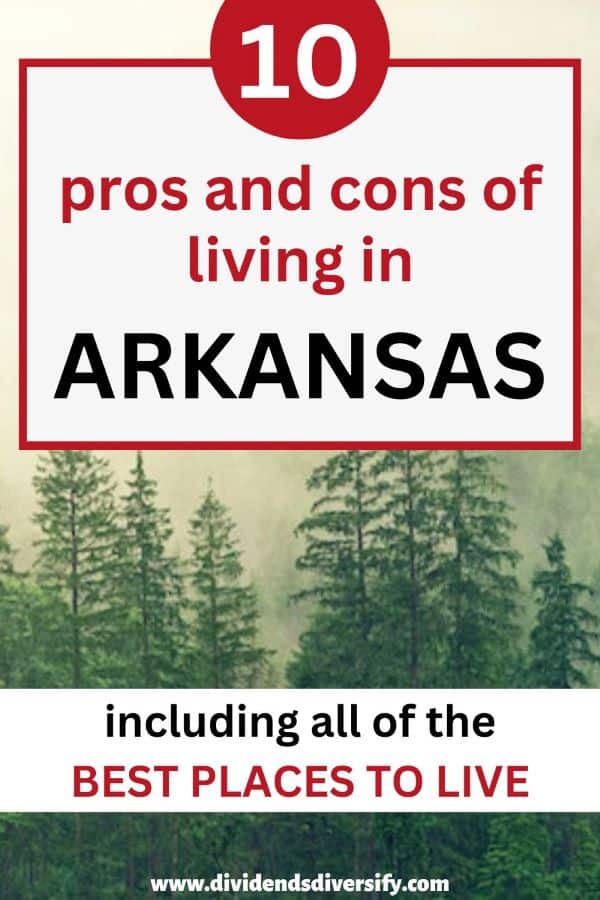 Author Bio, Disclosure, & Disclaimer: Please join me (Tom) as I try to achieve my goals, find my next place to live, and make the most of my money. However, I am not a licensed investment adviser, financial counselor, real estate agent, or tax professional. Instead, I'm a 50-something-year-old, early retired CPA, finance professional, and business school teacher with 40+ years of DIY dividend investing experience. I'm here only to share my thoughts about essential topics for success. As a result, nothing published on this site should be considered individual investment, financial, tax, or real estate advice. This site's only purpose is general information & entertainment. Thus, neither I nor Dividends Diversify can be held liable for losses suffered by any party because of the information published on this website. Finally, all written content is the property of Dividends Diversify LLC. Unauthorized publication elsewhere is strictly prohibited.
The Pros And Cons Of Living In Arkansas Fully Explained