Financial Planning Information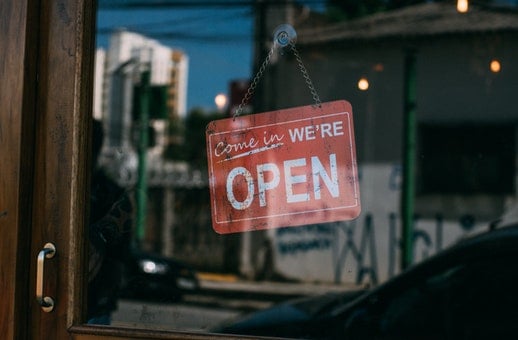 In my last post, I celebrated the 1 year blogiversary for Dividends Diversify. Furthermore, I shared a few things learned. And friends made along the way. Also, I spoke to the current and future objectives of this blog. So I want to kick off year 2 with
an article highlighting how a user can get the most out of Dividends Diversify. And the financial planning information the site contains.
HOW TO GET THE MOST FROM DIVIDENDS DIVERSIFY
First of all, let's assume a hypothetical reader named Cindy came to me and said
"Tom, I want to build my wealth and achieve financial independence some day. Show me how I can get started. Most noteworthy, show me where to find and how to use the financial planning information on Dividends Diversify to accomplish my goal."
And Tom would respond something like this. "Well Cindy, thank you for asking such an excellent question. I would love to show you how to go about finding the financial planning information you are searching for.
If you follow this personal financial planning information, you will become financially independent for sure. But before we get started you can learn a little bit more about me right here on my About page.
"Now Cindy, Tom says, let's get to work on how to make the best use of Dividends Diversify"
MAXIMIZE EARNINGS
I am a big believer in maximizing earnings. Playing offense. This includes both active earnings from your job or career. Also passive income from dividends. Read the following two articles on increasing active earnings:
And then follow that up with these articles on building your passive income stream from dividends:
MINIMIZE SPENDING
Minimizing spending is important too. To use a sports analogy, if maximizing earnings is like playing offense, then minimizing spending is like playing defense. Most people have four major spending categories:
Housing

Transportation

Food

Discretionary expenses
You need to track your expenses so you know where your money is going. That's the first step in minimizing spending. But I believe minimizing spending can be boiled down to two things.
Common sense

Self discipline
All the budgeting tools and software applications in the world won't help you if you don't exercise common sense and self discipline over your spending.
I don't write a lot about minimizing spending. However, if you are up for a light read on one way to save a little money, check out these articles:
FREE CASH FLOW
Earnings minus spending equals free cash flow. It is so important. So I have written an entire article about how to calculate your free cash flow and what to do with it.
I say that free cash flow is like the blood running through your veins. You won't last long with out it. And, it's difficult to build wealth and achieve financial independence without some free cash flow in your budget.
INVESTING
Now you know about free cash flow and have created some of your own. You also know that investing is one option for putting your free cash flow to work. To build wealth and achieve financial independence, you must invest in wealth creating assets.
I write a lot about investing here at Dividends Diversify, especially investing in dividend stocks. Here's my recommended reading for improving your investing knowledge.
First of all, you should learn a little bit about asset allocation. It is one of the primary determinants of investments returns. Also read about the need for diversification. The following two articles cover these topics.
Now on to the fun stuff, investment options. I have three model portfolios here at Dividends Diversify full of investment options for your consideration. You can read about the model portfolios in this article.
The process I use to analyze a dividend stock is called the Dividend Deep Dive. All of the individual company Dividend Deep Dives completed to date can be found by following the respective links in the Dividends Deluxe model portfolio.
If individual stocks are not your thing, my favorite dividend exchange traded fund (ETF) is the Vanguard High Dividend Yield ETF. You can find all of this investment and financial planning information by following the links right here:
FINANCIAL INDEPENDENCE RETIRE EARLY (FIRE)
How will you know when you are financially independent? Ready to retire? Here's an article with a few quick rules of thumb to check your progress.
So now you are on your way to financial independence. It can be a challenging journey with lots of twists. You can read about my personal journey. Also being financially independent opens up many opportunities for doing new and different things. Check out some of the things I've done in the article "Consider Your Possibilities.
WRAP UP – FINANCIAL PLANNING INFORMATION
Whether you are new to Dividends Diversify, or have been visiting here for a while, this is how to get the most from site. So tell me, what content do you find most valuable? And what areas would you like me to write more about?
BE SURE TO SUBSCRIBE
As part of your subscription to Dividends Diversify, you will get 20 wealth building and investment tips free! In addition, never miss a new post. I will send a weekly email to all subscribers with a link to the current weeks new content. Finally, thanks for visiting.
PINTEREST
Are you a Pinterest user? Then be sure to follow Dividends Diversify on Pinterest by clicking this link: Pinterest Home Page. Then click the red follow button on the Dividends Diversify Pinterest home page.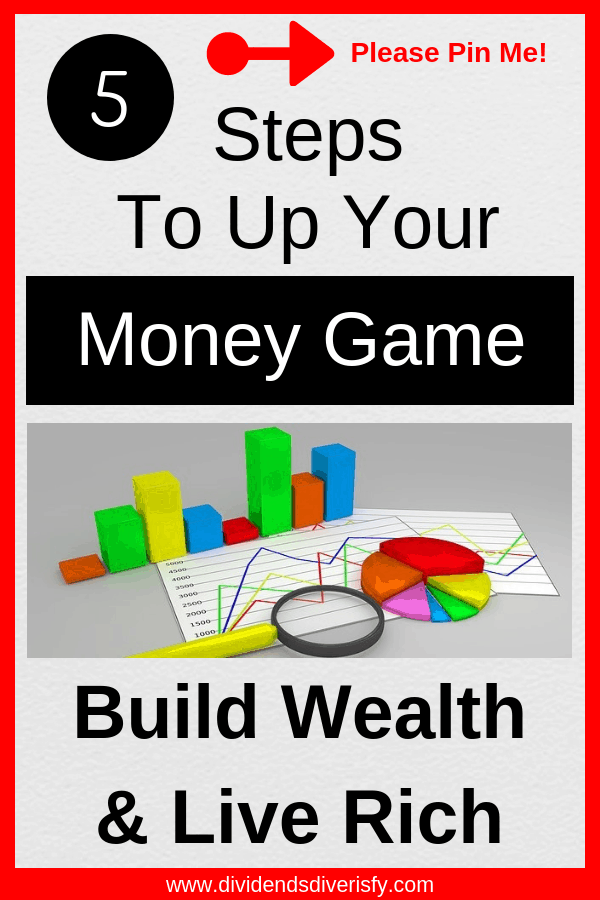 Disclosure & Disclaimer
The information on this site is for educational and entertainment purposes only. In addition, the information is not to be used as investment advice specific to your circumstances. Furthermore, consult your personal investment and/or tax advisers prior to investing money. Finally, please realize you are solely responsible for any investment gains or losses as a result of the investments you enter into. You can find additional information under this site's disclaimer tab: Disclaimer & Privacy Policy.