Dividend Blogs – What's on these investor's minds?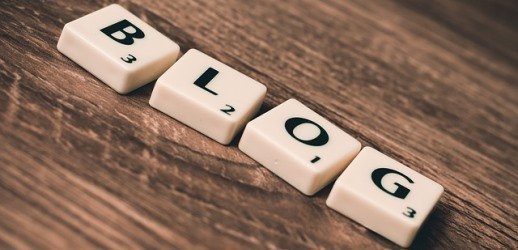 Being a dividend investor, I like to check out dividend blogs. And see what various dividend bloggers have on their mind.
Specifically, what companies are these dividend bloggers thinking about investing in? Where are they putting their money?
So I visited a few of my favorite dividend blogs recently to see what was going on in the minds of these astute dividend investors. And I throw in one other well rounded money blog for a robust list of other types of passive income opportunities.
DIVIDEND BLOGS – DIVHUT
Keith over at DivHut has been running his blog for many years. He is a consistent buyer of dividend stocks. Whether the market is up, down or sideways, Keith is putting money to work every month. And that is a solid investing principle to live by.
Recently, Keith identified 4 stocks as potential buys:
AT&T (T)
Altria (MO)
Philip Morris International (PM)
AbbVie (ABBV)
This 4 pack is loaded with high dividend yields. I highlighted 3 of these stocks in a prior article noting that they were great picks for moderately high yields.
And I currently own all 4 of them in my dividend stock portfolio. Interesting to see 2 tobacco companies make Keith's list.
DIVIDEND BLOGS – ALL ABOUT THE DIVIDENDS
While we are on the topic of AbbVie, Matthew over at All About The Dividends put his money on the table and added to his position in this stock.
In addition, Matthew made his first purchase of Lockheed Martin (LMT). I love LMT stock. I was fortunate to buy it during the US government sequestration in 2013. Defense stocks like LMT took a hit back then due to government spending cuts and a temporary government shut-down. That sounds familiar!
DIVIDEND BLOGS-DIVIDEND DIPLOMATS
We just can't get away from AbbVie today. Because when I visited the Dividend Diplomats, they were adding to their AbbVie shares as well. There is nothing wrong with following the trend. As AbbVie stock weakens, more dividend investors give it a hard look.
What I like about the Diplomats is there are two of them. They debate their purchases and disagreed on whether AbbVie was a good buy.
They recognized AbbVie's revenue concentration risk in the block buster drug Humira. However, they tempered that risk with a discussion of the company's robust new product pipeline. And after running the dividend metrics on their stock screener decided to put their money to work.
DIVIDEND BLOG-DIVIDEND HAWK
After wrapping up with the Diplomats I took a trip over to Dividend Hawk. The Hawks blog is an excellent source of information for a dividend investor. It's a clearinghouse for dividend increase news and articles from around the web about dividend investing. I never miss the weekly review published each Sunday.
As far as I can tell, Hawk has not highlighted a purchase for a few months. I'm not sure what this indicates. Does the Hawk not see value right now? Are his funds limited? Or maybe he just doesn't communicate every purchase he makes. That's okay, I still love the site. And Hawk, if you are reading, let us know what are you are buying these days!
NOT A DIVIDEND BLOG-GENYMONEY
Let's broaden our thinking now. I am a dividend investor. But more broadly, I consider myself an income investor. Dividend stocks are great, but they aren't the only game in town when it comes to investing money for income.
The blogger known as GYM over at GenYMoney wrote about 9 Income Producing Assets to Help You Achieve Financial Freedom. This article has something for everyone looking for more income. And tips for generating income in these 9 areas:
Savings accounts
Real Estate Investment Trusts
Bonds
Dividend Stocks
Asset appreciation
ETFs
Rental properties
Peer to peer lending
Product sales
DIVIDEND BLOGS WRAP UP
AbbVie certainly came up as a consistent interest for these dividend bloggers.
Cigarette stocks like Altria and Philip Morris have taken a beating. They represent some great dividend yields. I will throw AT&T in the same beaten down, high yield category with the smoke stocks.
Furthermore, when world conflict rears its ugly head, defense stocks usually shine. And Lockheed Martin is as a good one to own.
Finally, don't forget that dividend stocks are not the only passive income game in town. And I can't believe I just said that.
Author Bio, Disclosure, & Disclaimer: Please join me (Tom) as I try to achieve my goals, find my next place to live, and make the most of my money. However, I am not a licensed investment adviser, financial counselor, real estate agent, or tax professional. Instead, I'm a 50-something-year-old, early retired CPA, finance professional, and business school teacher with 40+ years of DIY dividend investing experience. I'm here only to share my thoughts about essential topics for success. As a result, nothing published on this site should be considered individual investment, financial, tax, or real estate advice. This site's only purpose is general information & entertainment. Thus, neither I nor Dividends Diversify can be held liable for losses suffered by any party because of the information published on this website. Finally, all written content is the property of Dividends Diversify LLC. Unauthorized publication elsewhere is strictly prohibited.
I currently own T, MO, PM, ABBV, LMT and enjoy reading the dividend blogs highlighted in this article.