A new breed of robo advisors!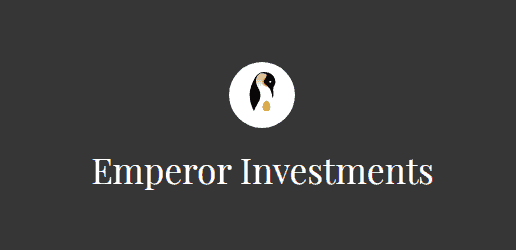 Here at Dividends Diversify, I write a lot about selecting and investing in individual dividend-paying stocks. In addition, we discuss how to build a diversified portfolio of these investments to build your wealth.
These practices are just one aspect of my do it yourself investing activities. But it might surprise you that I recently invested my money with Emperor Investments robo advisors.
Disclosure: This is a sponsored post on behalf of Emperor Investments robo advisors. Dividends Diversify is an affiliate marketing partner with Emperor. And I (Tom) am now an investment client of Emperor Investments.
All views and opinions in this article are my own. See this site's Disclaimer and Privacy Policy for additional information.
As an affiliate marketing partner, I will receive a commission if you sign up and fund an account with Emperor Investments through my Dividends Diversify affiliate link. You can sign up with Emperor Investments right here, right now. Or read further for more information. By signing up through Dividends Diversify, you receive your first 6 months free of charge!
WHAT IS EMPEROR INVESTMENTS ROBO ADVISORS
Emperor is a pure equity robo advisor. They build tailored dividend-paying portfolios for people who do not have the time, expertise or desire to do their own stock analysis and selection.
Let's break these concepts down a little more.
ROBO ADVISORS
If you are a do it yourself investor like me, you might not know a lot about robo advisors.
According to Investopedia, robo advisors are digital platforms that provide automated, algorithm-driven financial planning services with little to no human supervision.
A typical robo-advisor collects information from clients about their financial situation and future goals through an online survey. They use this data to offer advice and automatically invest client assets.
WHAT I MEAN BY "TAILORED"
In a recent interview on Barbara Friedberg Personal Finance, Brenna Casserly, Emperors Chief Executive Officer explained that they don't let their technology do all the work.
Rather, Emperor's Chief Investment Officer and their financial analysts further analyze the companies that are selected by their algorithms. This is to make sure each client gets an appropriate Emperor portfolio to help meet their goals.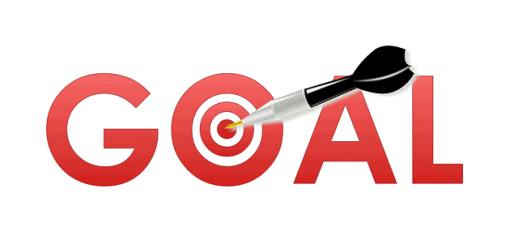 PURE EQUITY? – LET ME EXPLAIN…
Emperor's website does a nice job of explaining the concept of pure equity. Specifically, a client's portfolio at Emperor consists of:
All stock
Direct ownership in portfolio companies (not exchange-traded funds like many other robo advisors)
A straight forward annual fee structure of .6% of assets with no other hidden costs
A portfolio aligned with the client's investment goals
HOW DID I LEARN ABOUT EMPEROR INVESTMENTS ROBO ADVISORS?
Being a do it yourself investor, I previously knew very little about robo advisors. In addition, who the major participants were in that industry.
Then in summer 2018, my dividend blogging counterpart, Keith at DivHut published a sponsored article about Emperor Investments. After reading the article, I left a comment. And a few days later Emperor's CEO, Brenna Casserly contacted me to see if I would be interested in collaborating.
Upon establishing a mutual interest, our working relationship was formed. As a good CEO should do, Brenna delegated the hopefully not too difficult task of dealing with me to Emperor's Head of Marketing, Ogi Sucur.
Why do I bring these relationships up? With 30 years of business experience under my belt and as a former Corporate Financial Officer, I can get a sense when I'm dealing with talented, ethical people who believe in their product or service. And that's the feeling I get from Ogi and Brenna.
WHY DID I INVEST WITH EMPEROR INVESTMENTS ROBO ADVISORS?
When it comes to my personal investments, I have three primary objectives.
MY INVESTMENT OBJECTIVES
I invest money primarily to achieve
Current income
Growth of that income
Capital appreciation
Those are the goals for my investment portfolio. And that is why I like dividend growth stocks. They are an ideal investment vehicle to achieve my objectives.
WHY NOT JUST STICK WITH MY INDIVIDUAL STOCK PORTFOLIO?
Then you might ask, why not stay with selecting and investing in individual dividend stocks?
My answer is based on a quote I read recently from Charles Carlson. Mr. Carlson is the chief executive officer of Horizon Investment Services. He is also the long-time editor of the DRIP Investor Newsletter. DRIP stands for dividend reinvestment plan.
In a recent Wall Street Journal interview, Mr. Carlson stated
"So often in the investing world, things get framed as either/or. Either you own stocks or you own mutual funds. Either you buy stocks through a broker or through a DRIP. Either you're an active investor or a passive one, and so on.
That's a false framing. Either/or is exclusionary, which makes no sense. Investors can have more than one tool in their toolbox."
I am a firm believer in Mr. Carlson's philosophy. Not only for investing but as it relates to many things in life. We often need more than one or two tools in our toolbox to be effective!
A PERFECT MATCH
So a robo advisor based on a dividend stock portfolio from Emperor Investments represents a new tool for my investing toolbox. And their all-stock portfolios meet with my investment objectives. It seems like a great match, right?
Well, not so fast. Every good investor should do their due diligence before they commit their hard-earned cash. And so, of course, I did mine.
DUE DILIGENCE
I have read a number of articles and reviews about Emperor Investments. Here are the pros and cons that I have discovered and summarized for you.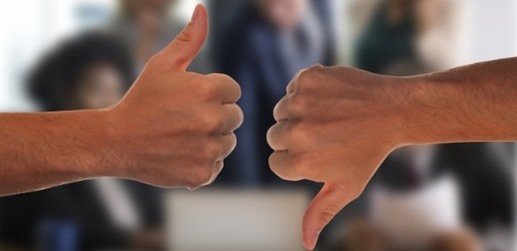 PROS
Unique product and service offering
Direct investment in dividend-paying stocks
Immediate diversification through multiple stock holdings
Automatic dividend reinvesting and portfolio re-balancing
Personalized portfolio based on your goals
Transparent pricing with one flat management fee
Bank-level security over your account and personal information
Client funds insured up to the $500 thousand limit by the SIPC
Please note that SIPC insurance does not cover investment losses due to individual stock or market fluctuations. SIPC stands for Securities Investor Protection Corporation. You can learn more about this insurance on the SIPC website.
CONS
Fees are a little high compared to other robo advisors, but less than investment options that provide tailored all-stock portfolios
On line sign up is not available for all account registrations like trusts
No diversification with certain asset classes like bonds or real estate
All equity portfolios can require longer time horizons to achieve client goals
A limited track record since Emperor just launched in 2018
No Mobile App, but it's likely Emperor will launch one in the future
Access is available only for US citizens and resident foreign nationals
Minimum investment of $500
REDUCED FEES FOR LARGER ACCOUNTS
One more positive point to note is that the .6% annual fee is reduced as your Emperor account grows. See the pricing grid shown below.
$100,001 – $300,000: .5% annual fee
$300,001 – $600,000: .4% annual fee
$600,001 – $900,000: .3% annual fee
$900,001 and above: .2% annual fee
READY TO START INVESTING?
And, you can start investing for as little as $500. It is usually a good idea when trying a new investment to start small and add money as you become more comfortable. That is what I did. I started my account with $500.
If you sign up through my Dividends Diversify affiliate link, you also receive your first 6 months for no fee. You can sign up using this link.
SIGN UP PROCESS WITH EMPEROR INVESTMENTS ROBO ADVISORS
This is how the signup process went for me. I was taking notes for this article, so it took me a little longer. I would plan for at least 10 minutes. If you want to take your time, 30 minutes should be more than enough.
GETTING TO KNOW ME BETTER
I began by answering Emperor's detailed investment questionnaire. Emperor uses this information to:
Understand your investment preferences
Determine your investing risk tolerance
Establish a preliminary portfolio sector allocation
After I answered the questions, Emperor computed my risk tolerance level as 6.2 out of 10. And then presented me with a model portfolio indicating percentage allocations by US stock sector.
At this point, I had the option to adjust my answers to the questions or sign up. I was ready to move forward.
APPLICATION PROCESS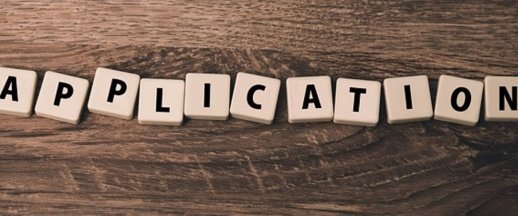 From here the application was pretty easy and included the following steps:
Provided my full name and email
Received verification code from Emperor at my email address
Authenticated my account with the verification code
Provided my address and tax identification information
Selected my account type from the 3 options: Individual, Traditional IRA or Roth IRA
Linked my personal bank account to my new Emperor account
Note that you will need your bank account user ID and password to do this final step in the application.
ESTABLISH MY INVESTMENT GOALS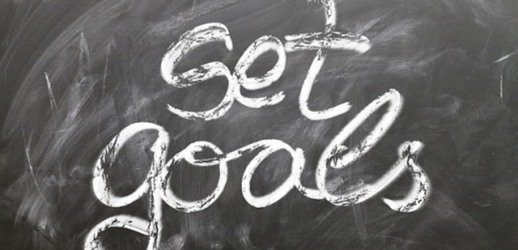 Once I completed the application and linked my bank account, I then was directed to create my first investment goal in the Emperor Investment's account portal.
The goal-setting process consists of a few more questions on several more screens. It was pretty straight forward and focused on these questions. I have also included my answers.
Goal name: Test Portfolio
Goal target amount: $1,000
Goal timeline: 5 years
Anticipated withdrawals in the next 12 months: Zero
Reinvest dividends: Yes
Initial contribution: $500
Recurring contribution amount and frequency: None
Although I did not want recurring contributions to the account, this is a great feature. You can automatically dollar cost average into your account.
This feature allows you to pay yourself first and set it and forget. It's a great way to invest and build your wealth.
You might note I want to turn $500 into $1,000 in 5 years. I do not plan to add more money to this goal and will reinvest dividends. This is pretty aggressive and will require a 15% annual return.
I do not normally invest this aggressively with such high return expectations. But I invested a small amount. And I want to see how my test portfolio performs under this type of goal.
MY TAILORED PORTFOLIO
Emperor used the answers from the questionnaire I filled out at the beginning of the process. And the details of my goal to build my tailored portfolio of 15 stocks.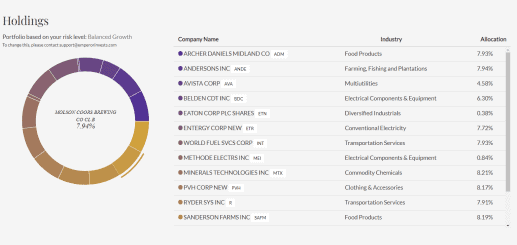 I was excited that I only owned four of them in my current dividend stock portfolio. This is good because I did not want a lot of overlap with my existing holdings. Remember, I wanted a new tool for my investing tool kit.
I am just guessing this may have to do with the aggressive goal of doubling my money in 5 years. My personal hand-picked dividend stock portfolio is not that aggressive. So I'm going with a little more risk-reward potential with my Emperor account.
That's it. Now I can sit back and let Emperor do the investing work for me. Because I signed up using my affiliate link I also get my first 6 months free. You can too!
EMPEROR INVESTMENTS ROBO ADVISORS-WRAP UP
I hope you learned a lot about Emperor Investments from this post. As I signed up, funded my account and worked on this article for you, I got pretty excited about Emperor Investment's unique product offering.
You can sign up with Emperor using the link below and receive your first 6 months free of charge. And remember the minimum investment is only $500. So don't delay…
Emperor Investments
Robo Advisors that build tailored all-stock portfolios!
Disclosure & Disclaimer
This article, or any of the articles referenced here, is not intended to be investment advice specific to your situation. I am not a licensed investment adviser, and I am not providing you with individual investment advice. The only purpose of this site is information & entertainment. We are not liable for any losses suffered by any party because of information published on this blog. See this site's Disclaimer and Privacy tab for more information.
I am an investment client of Emperor Investments