Managing Money Tips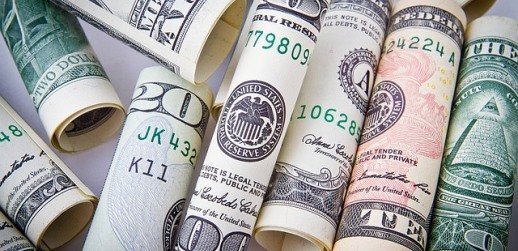 So we are well on our way into the New Year. I don't want to hear that anyone is starting to fall off from their new year personal finance goals.
Need some managing money tips? Well then you have come to the right place.
You might remember to get the year started; I racked my brain, wrote and published The Ultimate List of Personal Finance Tips to Build Your Wealth.
Certainly, I'm not the only self-proclaimed personal finance guru around. So I thought I would round up a few articles about managing money tips from across the web. Hopefully, this will keep our momentum going.
And this group of articles is heavily influenced by Canadians. I have become convinced that if our friends to the North did not invent personal finance, they have definitely perfected it.
MANAGING MONEY TIPS – #1
Make some money
Just as we are looking for a little momentum, Scott at Making Momentum discusses multiple ways to make a few bucks fast.
I can attest to method number 3 on Scott's list. I made $3,750 selling my old stuff on line a couple years ago. Now we try to stay lean and mean. Minimalism I think they call it these day.

MONEY TIP – #2
Go minimal
Speaking of minimalism. GYM over at Gen Y Money got rid of 365 things during the year. She averaged one item per day. That's a great way to set and achieve a goal. Just break that goal down into bite size pieces. The article is a little older. So I think she did the task in 2017.
But living lean never goes out of style. At least in my opinion. So if you are getting a little sick of the winter weather. And cabin fever is setting in, look around your home and sell off or donate some things to charity.

SAVE SAVE SAVE – #3
Save money
So we have made a little money and have our home cleaned out a little. Now try saving a few bucks. Enoch over at Savvy New Canadians details over 100 ways to save money.
Are you kidding me? More than 100 ways! If you can't find a few money saving tips to implement in your own life from this article you are just not trying very hard.
Enoch has one of my favorites right up at number 4. Make coffee at home. I do it every day. And I get my coffee fix for pennies.
3 MONEY MANAGEMENT TIPS SO FAR…
Let's do a quick review
Make Money – Check
Declutter and minimalize – Got it
Save money – No excuses with more than 100 ways
So we have created a little spare change with all this money. Now, what do we do? Well, we cover one of my favorite things in life. What's that? Well you know, investing.
Invest
I thought Owais at Simple Money Man covered this topic in a very interesting way recently. He discusses how he evolved as an investor over time.
It was a profound article and it hit home for me. Speaking from my own experience, I have evolved significantly as a do it yourself investor, just like Owais.
MANAGING MONEY TIPS – #5
Get a good night sleep
And now to wrap up. To be on the top of you game at just about anything, you need a good night sleep. Miguel over at Rich Miser talks about 7 effective ways to fall asleep.
Who couldn't use a better night sleep? And it just makes sense that to get a good night sleep, you need to fall asleep in the first place! Miguel is a lawyer, so I bet he is very process oriented!
And there you have the best managing money tips from around the web!